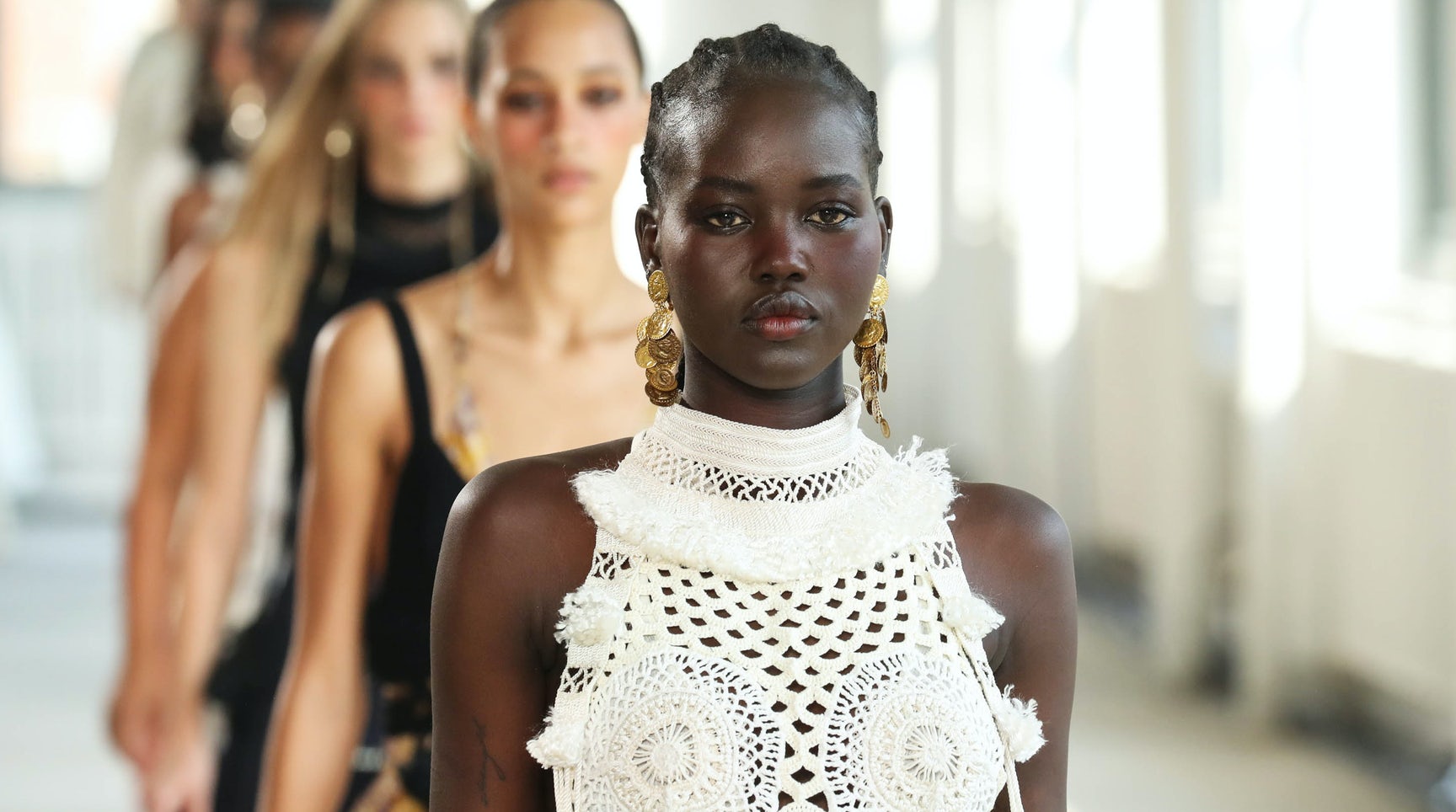 Last spring, as fashion brands announced pandemic-driven furloughs and store closures, Saint Laurent released a dramatic statement. The Kering-owned luxury brand planned to "take control of its pace and reshape its schedule" by abandoning the calendar of runway shows that had formed a key part of the luxury fashion business model for decades. Freed from this system, the brand said it would create its collections "with an up-to-date perspective, driven by creativity."
The decision made waves far beyond Paris and fuelled a debate that had been growing in the industry ever since the rise of globalisation and the mainstreaming of the internet triggered questions on whether it still made sense to present collections via traditional runway shows, bundled together in fashion weeks according to Eurocentric "seasons" months before they hit stores in an age when the runway, at least for the bigger brands that anchor major fashion weeks, had largely become a consumer marketing spectacle measured in Instagram engagement.
"Is this the end of fashion week as we know it?" asked a headline in the The Guardian.
As brands return to the runways this month in all the major fashion capitals, the answer to that question is a resounding "no." Most brands have shelved the digital shows they adopted during lockdowns, which failed to attract nearly as much online interest as physical events, and returned to the traditional format and rhythm.
Even Saint Laurent is back on the schedule in Paris, where dozens of brands will stage traditional runway shows to present collections that most customers won't be able to buy until next year. Stablemate Balenciaga is back on the Paris calendar, too. (Kering's smaller Alexander McQueen label is skipping Paris, but staging a show in London a week later during Frieze). And if the group's mega-brand Gucci skipped Milan fashion week this season, instead opting to launch an online concept store, designer Alessandro Michele has hinted that he is planning a "surprise" show in the near future.
So what happened?
While a few major brands did step away from the fashion calendar, it was largely smaller, wholesale-dependent brands that had the most to gain from challenging "the fashion system," a term that encompasses the industry's traditional methods of showing, delivering and discounting collections. Unsurprisingly, it was largely these brands that joined together to rally for change. And more often than not, they were more focused on overhauling the delivery and discounting cycle imposed by large department stores than shifting the timing and format of presentations.
A group of designers, spearheaded by Dries Van Noten and dubbed the Forum, proposed shifting deliveries of the Autumn/Winter and Spring/Summer collections forward to better align with real-world seasons (at least in the Northern Hemisphere) and cut out mid-season sales, which had steered many consumers away from buying at full price. A second group, Rewiring Fashion, facilitated by The Business of Fashion, also proposed changes to the delivery and discounting cycle, but went a step further, suggesting that the industry shift fashion weeks to January and June to allow designers to show closer to when collections hit stores.
Read the full article on Fashion Business