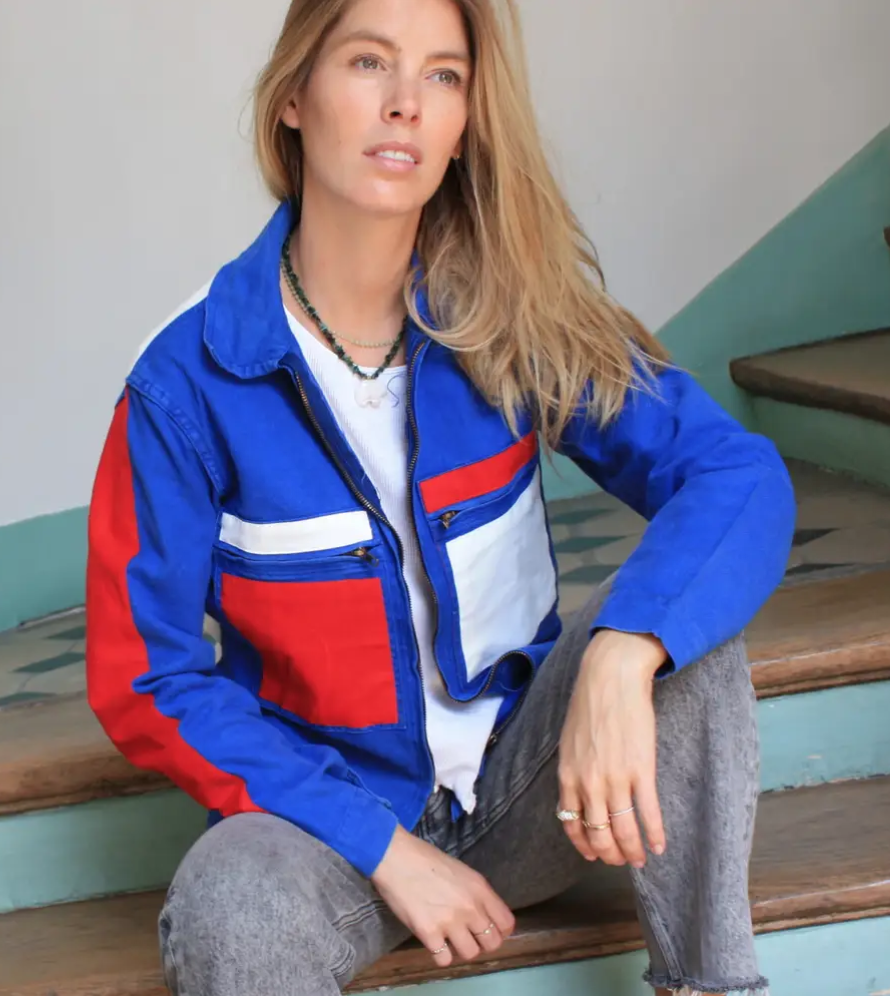 Via its app, Tilli works with 500 stylists and seamstresses who come to customers' homes to repair their damaged textiles: "We also create partnerships with brands so that they offer our services to the end customer," says Beryl de Labouchère, co-founder of the company created in 2017.
But with the new regulation of the Agec law, which aims, as for household appliances, to impose a reparability index on textiles, the market is booming. This regulation of 10 February 2020 obliges brands and manufacturers to offer a repair service, in order to combat the overproduction generated by the sector. "Where we used to be in a ready-to-use industry, we are now moving towards sustainability. We are currently being contacted by many brands that urgently want to adapt to this new law," continues the co-founder.
This is a godsend for the company of twelve employees, which has just recruited four people and plans to recruit three more by the end of the year to meet demand. "The idea is to rely on our sales force to support brands in shops and online. To do this, we also need to recruit employees for tech and operations.
An initial fundraising of €1.2 million
To strengthen its position in this booming market, the company has just raised 1.2 million euros. A pre-series A, led by the Evergreen fund of "2050". These funds aim to "maximise partnerships with brands". Tilli has already convinced around fifty companies. In decoration, with Madura or Leroy Merlin, in men's and women's ready-to-wear, via brands such as Tara Jarmon, Aigle or Asphalte, but also via major retailers such as Les Galeries Lafayette or BHV. "If we want to help the market structure itself, we really need to engage the brands," insists Beryl de Labouchère, who had already raised €1.2 million in 2019.
In parallel, the application collects data throughout the life of a product. "The idea is to know its date of purchase, of repair thanks to our seamstresses, but also the problems encountered on a jumper or a coat for example. Items with a faulty zip are valuable information for brands," explains the co-founder. The idea for retailers is to know what happens after the sale.
Launching the application in Luxembourg and the Netherlands
The company, which has already launched its application in Brussels, also wants to target international markets with its tool. "We will soon be launching in Luxembourg and the Netherlands, and then the idea will be to support brands in other countries. Tilli also aims to extend its services to all everyday objects. "Our aim is to maintain and repair all the elements that make up our interior. While reconnecting the craftsman to the consumer.