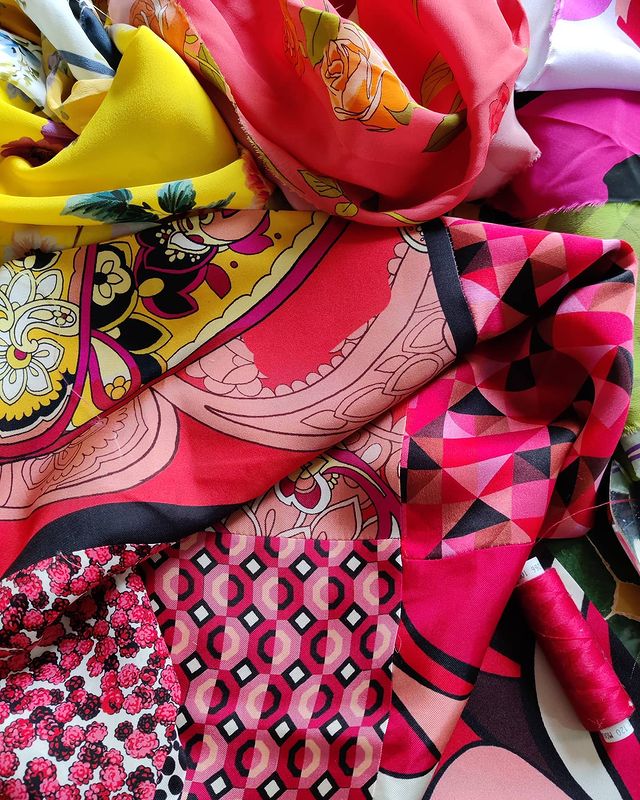 "Everyone sells vintage today," says Sylvie Chateignier, head of the concept store Thanks God I'm a Vip (10th arrondissement), who recently opened her third boutique. In Paris, if for a long time the Halles district was the place to be of vintage, the offer has now exploded in all districts. This trend reflects both a change in society with a new generation of consumers more sensitive to the short circuit and recycling, and also marks a desire to get out of stylistic comfort trends.
Sourcing is the key to success in this business: "It is now the key to stand out from the crowd," explains Gauthier Borsarello, who founded Le Vif, a store specializing in American vintage, and was recently named artistic director of De Fursac. Without precise and guaranteed sourcing, I would never have launched a second-hand shop […]".
On the French market, "many channels have been taken by storm," continues Sylvie Chateignier […]. "Competition has become fierce", adds Gauthier Borsarello. "Many actors are now at the head of thrift stores by taking advantage of a small source of quality, open store and are quickly out of stock. After two Fashion Weeks, they are selling poor quality pieces from Italy or Sweden, or even modifying beautiful garment, adding embroidery and homemade labels: a murder!"
[…] "Beware of liars, adds Gauthier Borsarello. Many people today pretends that they sell luxury by adopting a clean and chic frame. Buying poor quality products, putting up a 'vintage specialist' sign and making big margins behind it is within everyone's reach. Others go even further today, sun-bleaching T-shirts from the 90s and trying to pass them off as treasures from the 70s. These are the risks and dangers of the democratization of vintage, a market that has everything in hand to become mature and clean. […] " .
With the increased demand of second hand garments, vintage market would also be in the process of segmentation. In Paris, Noir Kennedy, on Rue du Roi de Sicile, specializes in rock, gothic and punk pieces from the 60s to the 80s. In the same street, Mam'zelle Swing is interested in retro from the 20s to the 60s. Falbalas, at the Saint-Ouen flea market, collects pieces from the end of the 19th and beginning of the 20th century. Compil Store, a new address on the rue Notre-Dame-de-Nazareth, focuses on the 70s, 90s and 2000s, while Hippy Market favors clothes inspired by the Woodstock and Flower Power era…
"If we are not yet at the stage of cities like Los Angeles, the fiercer competition forces the players to find their specialties, explains Gauthier Borsarello […] "vintage by definition, represents the best of a given era, insists Sylvie Chateignier, our philosophy is therefore to represent the best of all eras starting from a fundamental, the quality of the fabric, and selecting pieces that are always wearable, which never fall into disguise.
Read the full article (in French) on Fashion Network