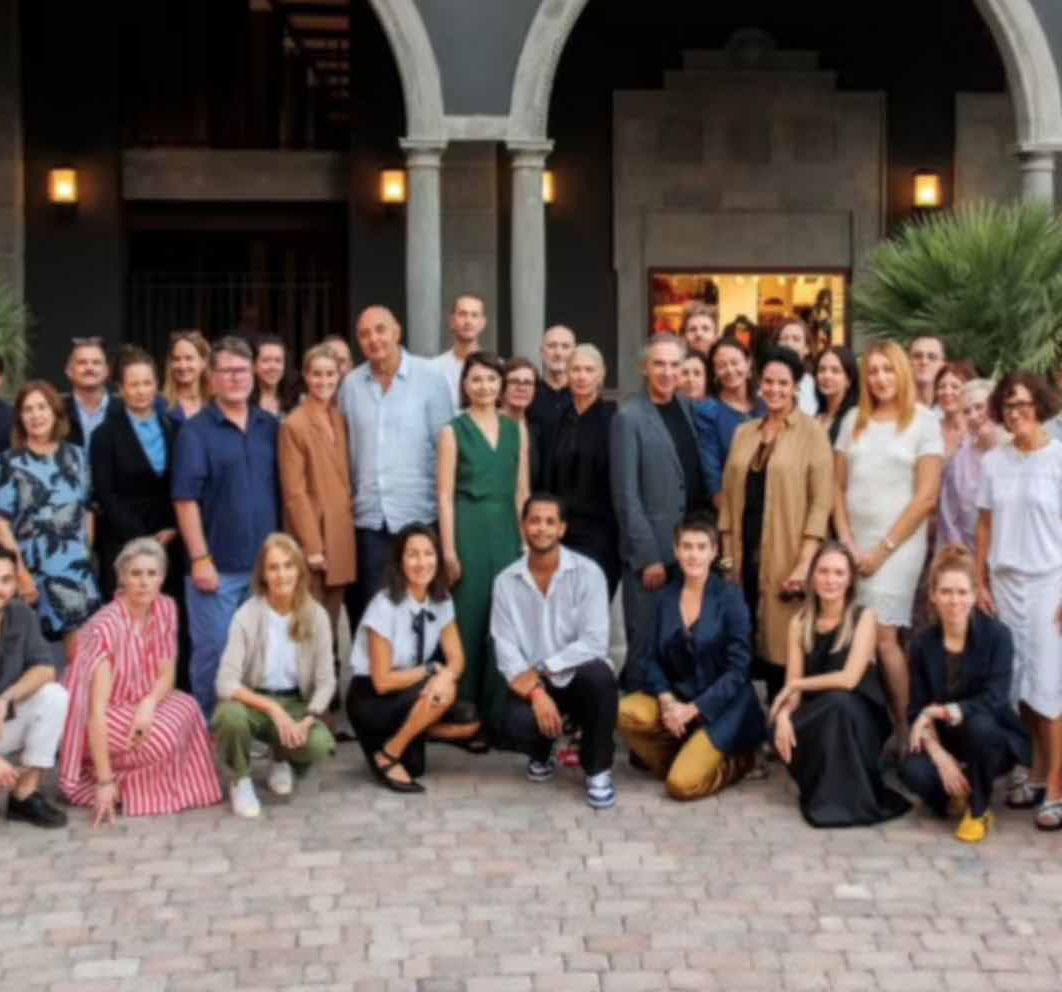 The alliance consists of 29 member organisations, including numerous fashion associations, fashion weeks, research and educational institutions. Members of this young entity include the Fédération de la Haute Couture et de la Mode (FHCM), the Fédération Française du Prêt-à-porter féminin, the British Fashion Council and Wallonie-Bruxelles Design Mode.
Measures for change
The aim of the summit, attended by 59 representatives from 23 European countries, was to discuss and agree on a set of measures and actions to support the necessary change in the European fashion industry.
"The European Fashion Alliance is an important and strong network that can help change the European fashion industry like no other. Change does not happen alone. It is an interaction of the industry and that is what the EFA is. We have created an instrument that will prove itself in the years to come," commented Scott Lipinski of the Fashion Council Germany in a statement.
One of the main themes of the meeting was the "Green Deal" formulated by Commission President Ursula von der Leyen for the European Union in 2019 to reduce net greenhouse gas emissions to zero by 2050. A goal to which the fashion sector must also urgently contribute.
Four pillars: sustainability, education, policy and innovation
The European Fashion Alliance wants to make a significant contribution to achieving a CO2-neutral, environmentally sustainable, non-toxic and fully recyclable textile industry and to raise awareness among fashion manufacturers, designers and consumers. To this end, four pillars were defined at the Gran Canaria meeting to focus the desired actions: sustainability, education, policy and innovation.
"Our mission is to educate fashion consumers and brands on what it means to be sustainable and to place a high value on creativity, to express the esteem we have for all the people behind the system. One of EFA's main missions is to involve our member brands in the storytelling of their products and to show a new idea of the fashion of the future. By working together in the EFA, we can show other sectors what can be achieved when everyone works together," explained Carlo Capasa of the Camera Nazionale della Moda Italiana.
Four main objectives
For the period 2023-2027, the European Fashion Alliance translates this belief into four key objectives based on the four pillars above:
1. the definition of an ethical, social and sustainable code of conduct for EFA members and therefore also for the fashion industry.
2. A new European Green Deal for fashion, representing its culture and economy, based on a European circular and social fashion ecosystem and supported by common data and measurement.
3. The creation and implementation of sustainable and technological training and social and cultural responsibility practices for key actors in the EFA.
4. Empowering Generation Z and new generations as value leaders in the digital, circular and social transformation of fashion.
Members agree that the vision and goals of EFA need to be transformed into concrete action plans and policy frameworks over the next two to three years. However, this can only be done with a solid understanding of the needs and challenges of the sector, in particular of the creative and design-oriented stakeholders.
"With common values, a common language and a common understanding of measurement tools, it is important for our designers, when they go to France, Italy, Germany or Denmark or wherever, that they have a good common understanding of the framework that is expected of them in terms of sustainability. Especially for small businesses, for whom global trade is a real challenge. The more we ask them to deal with different sizes and standards, the harder it is for them to trade. This is an opportunity to work together and break down those barriers," said Caroline Rush of the British Fashion Council.
Survey due in 2023
Before the end of the year, EFA intends to launch a Europe-wide survey through its members to identify the needs and challenges of micro, small, medium and large companies active in the fashion and textile industry, as well as education and research stakeholders and other organisations related to the sector.
EFA hopes that the knowledge gained will help to create a policy framework that focuses on the priorities arising from the European circularity and sustainable textiles strategies. The aim is to enable all stakeholders to better understand European legislation.
In addition, EFA wants to engage and strengthen young talent and voices by actively involving them in leadership roles and activities within the organisation, alongside established brands and organisations.