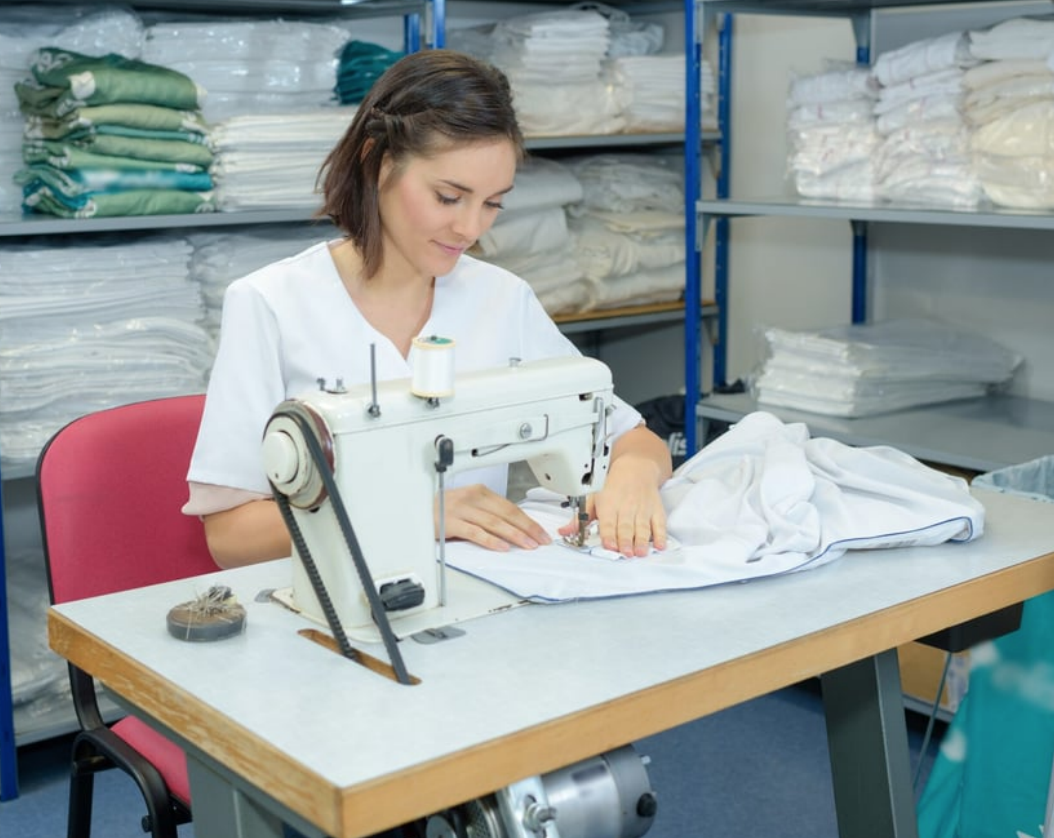 A special moment to highlight this new scheme, a week after a tweet announcing the bonus. This is a new tool that professionals are familiar with via the "repair fund" included in the Refashion eco-organisation's licence this year. This fund will be invested to the tune of €150 million over six years, with the aim of increasing the number of textile and footwear products repaired by 35%.
"We change twice as many clothes as we did thirty years ago. If we carry on like this, textiles will account for a quarter of greenhouse gas emissions. It's up to us to create a circular economy where products last longer", said Bérangère Couillard.
The scheme will take the form of a discount on the bill for consumers. But they will have to turn to professionals who have been awarded the Refashion label. The target groups are tradespeople with one or more shops, franchise networks or similar, as well as digital players and home repairers. But the scheme will also concern brands and distributors, as they gradually extend their alteration services to include repairs. A page dedicated to labelling candidates can be accessed on the ReFashion portal.
"We need all shoemakers, workshops and retailers to join this label proposed by ReFashion", says the Minister, who believes that the scheme could lead to an influx of consumers towards these craftsmen. "The idea is to be able to mass-market this offer throughout the country, so that the French don't have to travel 50 or 100 kilometres to have repairs done, otherwise there's no point".
The bonus will range from 6 euros for repairing a loose seam on an unlined piece, to 25 euros for repairing a complex seam or resealing a leather shoe. You can also expect a bonus of €7 to repair a hole, tear or rip in a garment, and €8 to €15 to repair a zip. Initially, underwear and household linen will not be eligible.
he Refashion eco-organisation, financed by brands and marketers to manage the end-of-life of products, has a series of criteria that will prevail for labelling repairers. These include administrative criteria, relating to the company name and legal representative of the structures. Skill criteria will also be taken into account for the companies' repair referents.
Refashion recently launched an online programme offering advice on how to sort, repair or transform damaged, unused or end-of-life items in wardrobes.
Read more – Fashion Network
Also read – Le Parisien