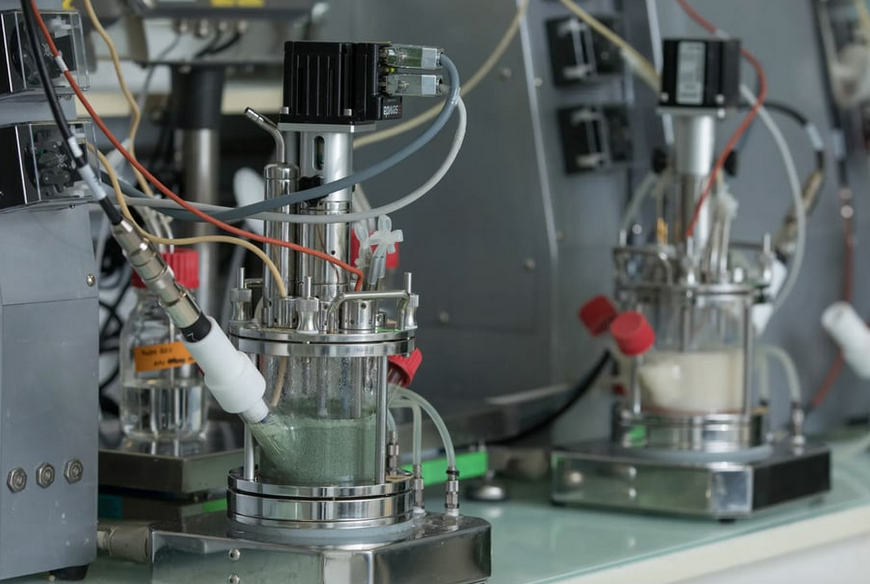 This preparation facility completes the demonstration plant installed in Clermont-Ferrand, which is now fully operational. "We were only missing one stage, which is the preparation of garments before they enter our polymerisation process", explains Emmanuel Ladent, Managing Director of Carbios, who has brought together a consortium of brands and groups such as Patagonia, Salomon, On Running, PVH (Tommy Hilfiger) and Puma to work on the project. "Their big demand is for fibre-to-fibre recycling, so that clothes can become clothes again", explains the manager, pointing out that most recycled clothes are made from "bottle fibres", fibres derived from recycled bottles.
This demonstrator of textile preparation for recycling cuts into pieces (known as "chiquettes") garments made from at least 90% polyester, removing the hard elements and other metal additions. The non-PET dyes and residues are then filtered out, while a 20,000-litre tank dedicated to the depolymerisation process produces original-quality PET.
"Our process has three advantages," explains Carbios' CEO. "Firstly, 90% of the material is reused, and the fibre obtained can be recycled ten times over. It's also a biological process, using no chemical solvents. And the process uses half as much water and emits half as much CO2 as the production of virgin PET.
Four 300,000-litre tanks
This is a solution that Carbios intends to deploy on a large scale at Longlaville, where construction of a recycling site is due to start at the end of the year, with commissioning scheduled for 2025. After the 20,000-litre demonstrator in Clermont-Ferrand, there will be four 300,000-litre tanks processing 50,000 tonnes of PET every year. The equivalent of two billion bottles or 300-400 million polyester T-shirts, notes Carbios.
The future site will not only produce textile fibres, but also recycled packaging and bottles for Carbios' partners such as L'Oréal and Pepsi Co. However, in order to be able to produce 'fibre to fibre', the question of textile supply will arise. "On a demonstration scale, we don't need a lot of tonnage, but that's going to change when we reach industrial scale", points out Emmanuel Ladent. He also points to pressure from NGOs and the European Commission to export end-of-life textile deposits.
"Unfortunately, the majority of textile waste today is exported to Africa, South America or Asia", deplores the manager, for whom the collection organisations know that this situation will not be sustainable in the long term. "In the meantime, we recover and recycle clothes that are completely unsuitable even for export. These are items that nobody wants and which, without us, would be destined for incineration".
Carbios' development is part of an acceleration in French and European initiatives in terms of recycled textiles. In January 2022, the American company Eastman and the Canadian company Loop announced massive investments in the Normandy Seine Valley. That's nothing to worry about for Carbios, given the sheer volume of materials to be managed. For the time being, this means we can get round the problem of mixing materials, the separation of which is an obstacle to recycling. "The question will arise, but for the time being we need to succeed in recycling all the textile fabrics available", says Emmanuel Ladent, who confides that, in addition to polyester, Carbios is working on future processes for recycling polyamides.
Read more – Fashion Network