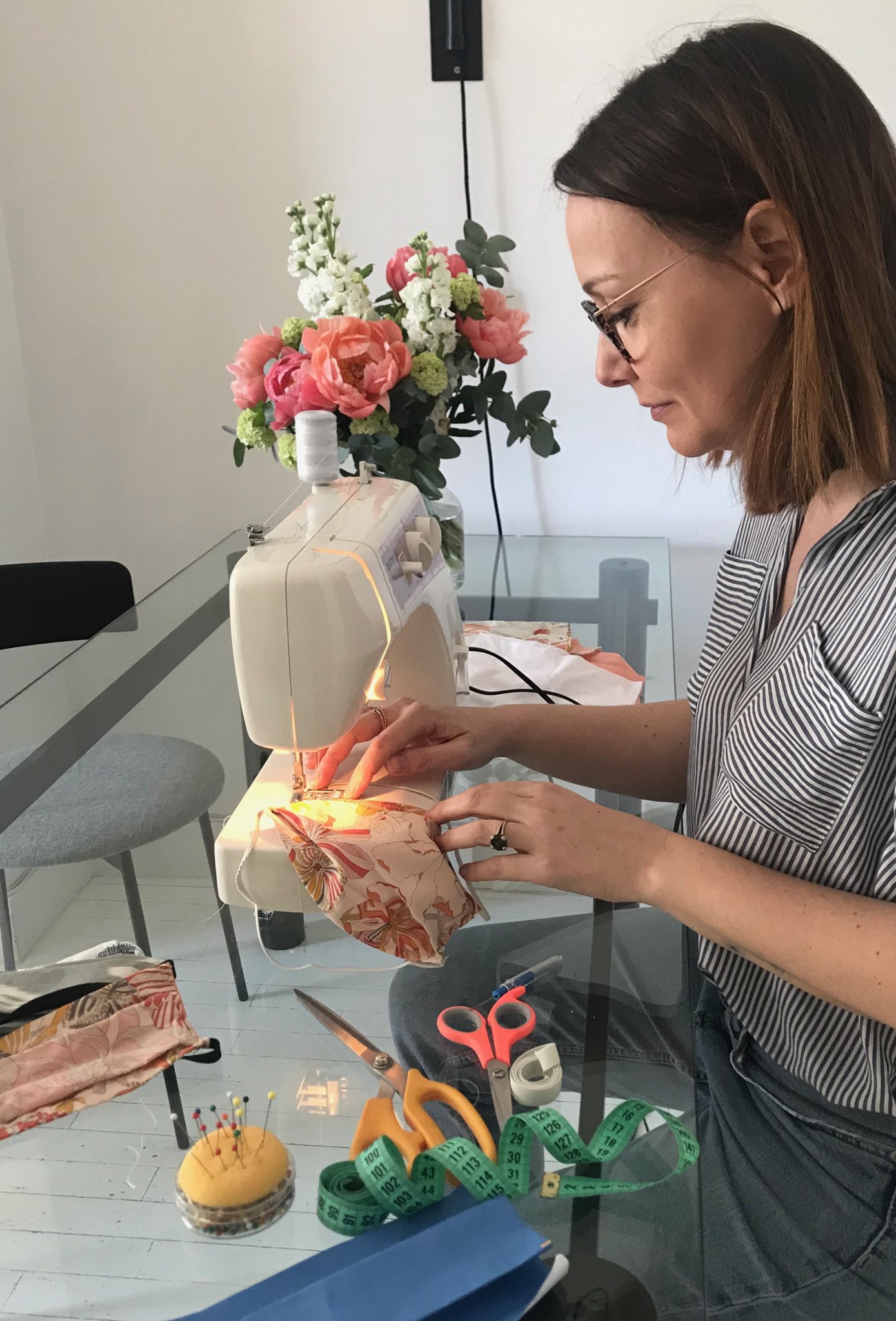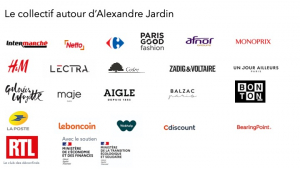 One month after…
We have the capacity to manufacture more than 1 million barrier masks throughout France. 500,000 of the most fragile beneficiaries can receive them.
Out of 100,000 people mobilized, 30,000 couturiers are involved in the operation, either alone or via workshops.
We have received more than 200,000 meters of overstocked fabrics, in accordance with AFNOR recommendations by fashion companies (H&M, Un jour ailleurs, Zadig & Voltaire, Maje, Aigle, Balzac, and large white label groups…).
More than 10,000 individuals emptied their closets to donate 15,000 sheets, sewing machines, spools of thread, elastic bands, etc.
More than 6,000 Intermarché & Netto, Carrefour, Monoprix, and Galeries Lafayette stores serve as relays throughout France for the distribution of masks.

How it works?
The writer Alexandre Jardin has federated around him a group of people of good will to provide barrier masks to the general public, with priority given to the most fragile and disadvantaged.
This operation is 100% voluntary and gracious.
Volunteer designers (retired professionals, students, enthusiasts,) requested by Paris Good Fashion, participate in the operation alone or in workshops, by registering on the platform Masque Solidaire – AFNOR and make masks according to the recommendations of the document AFNOR Spec – Masques barrières.
Fashion companies (H&M, Un jour ailleurs, Zadig & Voltaire, Maje, Aigle, Balzac as well as large white label groups…) donate their fabrics intended for spring-summer collections that have remained unused (meeting AFNOR recommendations) to be transformed into barrier masks.
Every day, the deconfined club of RTL relays as well as leboncoin to invite individuals to donate fabrics (in accordance with the recommendations of AFNOR SPEC).
Lectra ensures the cutting in France of the batches of donated tissues. As well as Cèdre. ADAPEI de la Meuse organizes the cutting of unsold textiles and transforms them into masks. Other workshops in Bordeaux, Lyon, Paris and Noisy le Sec do the same.
The Intermarché & Netto, Carrefour, and Monoprix stores receive the masks made to redistribute them to the people who have pre-ordered them.
Galeries Lafayette, Webhelp, Cdiscount, and La Poste take care of shipping and distribution, customer service and support for the registration of designers and donors. Bearing Point has created the tools for monitoring and logistical organisation.
The AMRF (Association of Rural Mayors of France) is associated with the movement to act as a relay as close as possible to the territories.
This operation received the support of Agnès Pannier-Runacher, Ministry of Economy and Finance and Elisabeth Borne and Brune Poirson, Ministry of Ecological and Solidarity Transition.

Our philosophy
The health crisis has revealed more than ever a profound injustice. We are not all equal in the face of the virus. As we know, the most fragile and poorest among us find it more difficult to have access to barrier masks.
Together, we have therefore decided to mobilize so that everyone, young and old, in every town and village in France, in addition to the absolutely essential barrier gestures, we can wear a mask made of quality fabric, made according to the recommendations of the AFNOR document.
We started from the principle that we could all help: individuals and companies who have in their possession fabric to make masks following the recommendations of AFNOR have been asked to donate it; those who know how to sew give their time; the stores of the mass distribution have committed themselves to be relay points to redistribute them for free everywhere in France. Other companies serve as logistical relays.
Our objective: is to create a formidable chain of solidarity to meet our needs for barrier masks.