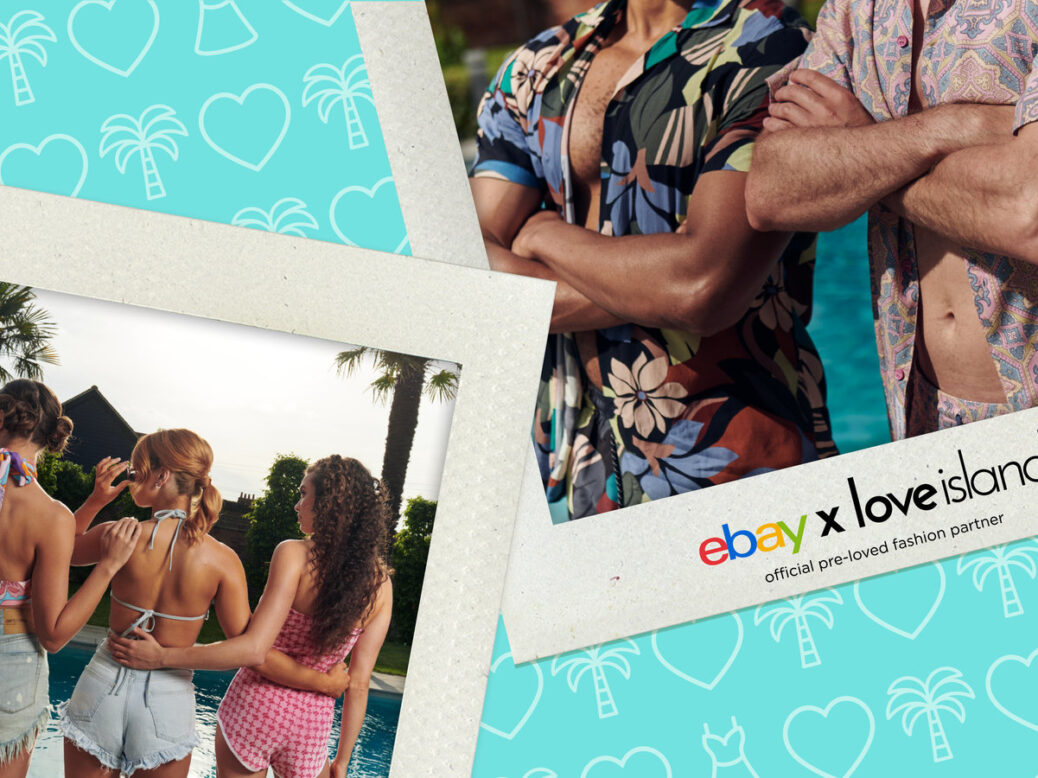 Instead, eBay will be the new series sponsor, dressing the islanders in secondhand clothing. Working on the partnership is celebrity stylist Amy Bannerman, whose previous clients include Dua Lipa, Sophie Turner and Jonathan Van Ness. The contestants will have access to a shared, pre-loved wardrobe, curated by Bannerman.
"We're so excited to partner with Love Island this year and put pre-loved fashion, center stage," eBay U.K.'s Head of Fashion Jemma Tadd said in a press release. "The impact of Love Island and its stars across the U.K. is undeniable and together we want to inspire the nation to choose pre-loved first when shopping – even if this means buying or selling one or two pre-loved items to start with, it's a step in the right direction. We can't wait to change the conversation and dress the Islanders in pre-loved outfits for the very first time."
The decision comes due to a rise in searches for pre-loved items on eBay and as a result of the growing concerns surrounding fast fashion and its impact on the environment. New research commissioned by the retailer also revealed that consumers aged between 18 and 34 have the highest average percentage of second-hand clothes in their wardrobe, as they become more conscious of sustainability.
It's unclear as to whether or not the new sponsor will affect the range of clothing deals that the contestants will undoubtedly receive after the show, which typically tend to be fast fashion brands. Either way, it's clear that the decision marks a real shift in the attitudes of today's younger consumers, who increasingly choose to shop secondhand.
For more on eBay, check out the platform's first-ever clothing collection.