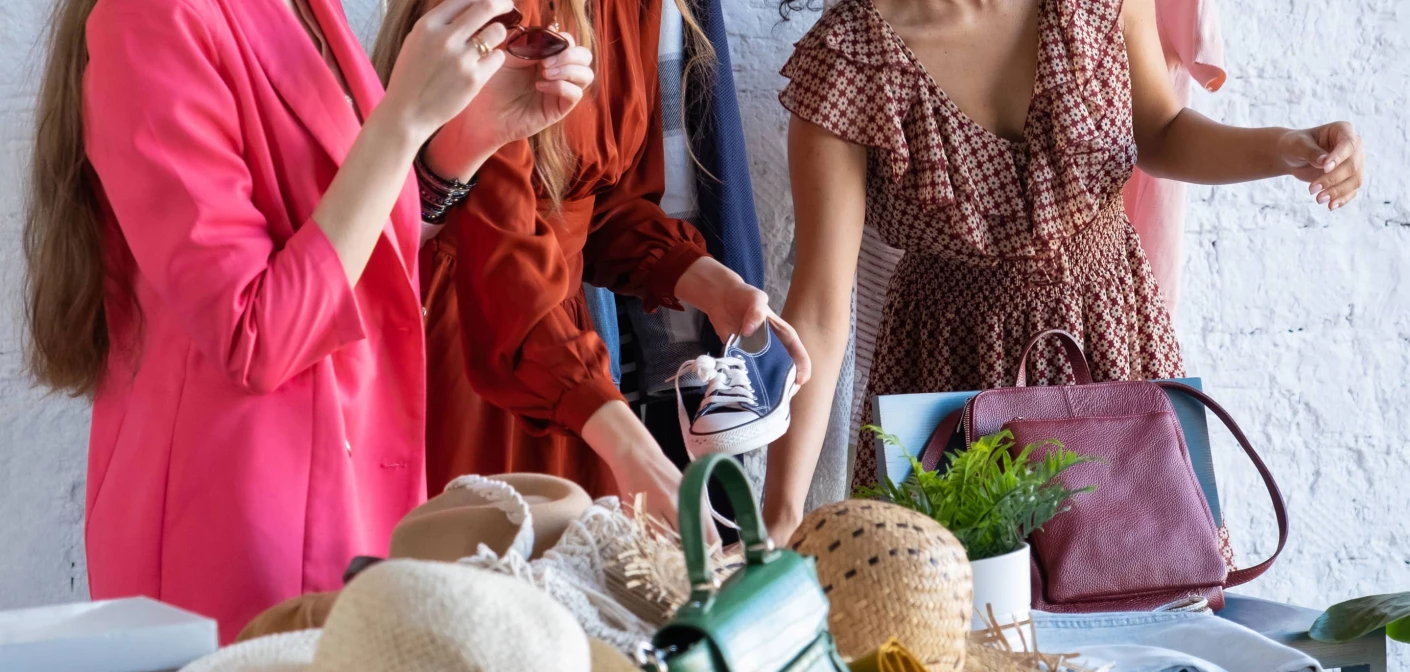 The secondhand market is already worth 3% to 5% of the overall apparel, footwear, and accessories sector and could grow to as much as 40%. While resale products make up approximately one quarter of secondhand products buyers' closets, they are expected to comprise 27% of closets in 2023. Gen-Z consumers are the most apt to both buy (31%) and sell (44%) secondhand items, with millennials close behind.
"At BCG, we have been analyzing the global resale market in detail since its infancy," said Sarah Willersdorf, BCG's global head of luxury and coauthor of the report. "It is now certain that consumers have embraced secondhand and it's changing the way they buy and sell their clothes. There is a tremendous opportunity for brands that enter this market to capture new customers while also appealing to existing shoppers motivated by sustainability, affordability, and exclusivity."
Sustainability Is an Increasingly Prominent Driving Force for Secondhand Buyers
The report is based on two global surveys of 6,000 consumers conducted in 2020, and 2,000 consumers in 2022, to better understand their engagement with the resale market. While affordability was cited as the primary driver for buying secondhand items among more than half of respondents, this trend is declining. Product variety was reported as the second biggest driver behind consumption of secondhand goods. Forty percent of buyers view secondhand as their way to consume fashion sustainably, and the same number are choosing the secondhand market for the large choice and unique pieces it offers. The thrill of the hunt and opportunity to barter with sellers are also increasingly popular factors for purchasing secondhand clothing, with 35% of survey respondents reporting them as their driving forces.
Sellers Are Motivated by Detoxing Their Wardrobe but Deterred by a Lack of Time
Sixty percent of those selling secondhand items are looking to clean out their wardrobes and make room in their closets. That same number also reported motivation to recover the residual value of their item and either spend it on secondhand (39%) or firsthand (20%) products, or in general (39%).
While selling is an increasingly adopted behavior among buyers, not all buyers have sold items on the secondhand market themselves. Thirty percent of non-sellers have something to sell but haven't been able to find the time to list their items. In lieu of selling, 30% of respondents prefer to give their items away to friends or charities. One-quarter of buyers reported that they wouldn't know what items they would sell from their wardrobes.
"Vestiaire Collective is the leading global app for desirable pre-loved fashion created in 2009 with one mission: to transform the fashion industry for a more sustainable future," said Fanny Moizant, cofounder, and president of Vestiaire Collective. "We are proud to see that sustainability and environmental awareness are increasing drivers for customers to buy and sell, but also for companies who wish to integrate circularity into their business model. While there are many avenues for brands to explore this market, internally or with an external partner, collaborating with an established platform like Vestiaire Collective has significant advantages, including access to a community of over 23 million resale consumers worldwide, as well as over a decade of data, pricing, logistics and fulfillment expertise."
➔ Download the publication here
➔ Read the full presse release on BCG