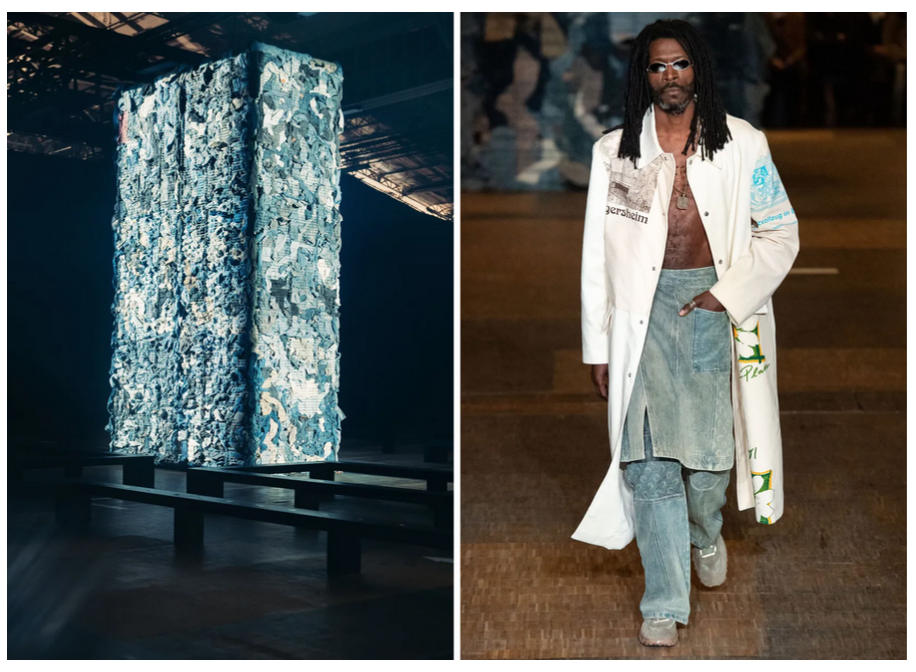 Fashion's sustainability efforts have consistently been more visible in womenswear than in men's, industry analysts and independent designers agree. A group of emerging independent designers were the exception this menswear season. Can their approach become the rule?
There are a few potential reasons that womenswear brands have been louder on sustainability. Women pay more attention to fashion and buy more clothes, on average, than men — fuelling the $965 billion global market in womenswear, according to IMARC Group, compared with $533 billion in men's. It could be a mere numbers game, where more women's garments have a sustainability attribute associated with it because more women's garments exist overall. Or, because women have so many options to choose from, brands need more points of differentiation. Durability and timeless design are other factors: as sustainability has climbed up the public agenda in recent years, the "buy less, buy better" ethos has gained traction. However, it's seen as easier for men to adhere to this because styles in menswear don't change as quickly or as drastically as in women's.
This could also explain the heavy focus, in the most recent run of menswear shows, on quality and performance attributes of specific materials — shearling, super-soft cashmere and luxe wool, for instance, with few mentions of how those materials were sourced.
"Menswear feels and looks more luxurious because it often is. This is an inherently more sustainable design and consumption proposition, and needs less marketing. Men, overall, turn over their wardrobes less often than women, and they are less trend-driven," explains Rachel Kibbe, founder of advisory firm Circular Services Group. "Retailers don't want women to buy less, but they want women to shop without environmental guilt. For that reason, women, over men, are seemingly the targets of greater sustainability directed marketing, whether real or based on greenwashed claims."