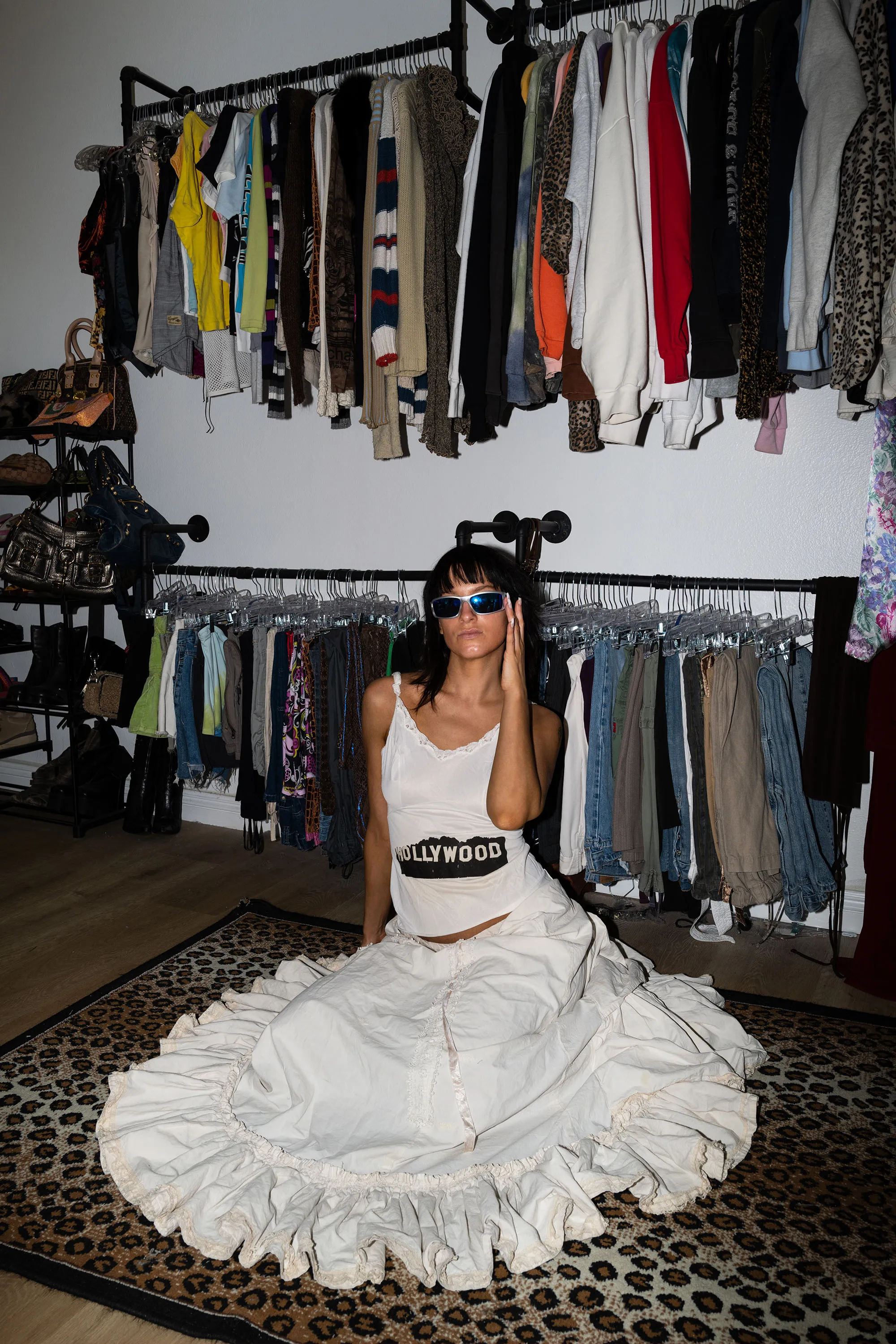 Creator and curve model Remi Bader started posting weekly hauls on TikTok during the pandemic. In the two years since, she has amassed 2.1 million followers, who regularly tune in to watch her try on clothing from brands including H&M and Urban Outfitters. "When I got started, fashion hauls had been around but people would only show what looked good on them," she says. "No one was showing the bad, which is an important part of the real shopping experience. So, I started doing realistic hauls."
Originally a YouTube phenomenon that dates back to the early 2000s, hauls — where a creator goes through a pile of clothing they've bought or been gifted on video, and reviews the quality, style or fit — have become popular across social media platforms. The #haul hashtag has 24.4 billion views on TikTok, and has been used in 2.4 million Instagram posts and 347,000 YouTube videos. Many creators, like Bader, will buy clothing with their own money, but sponsored hauls are becoming big business — creators can be paid up to £15,000 for a post, according to one agency source. Return on investment is tracked through views, engagement and conversion to sales.
Often promotional, hauls are typically associated with high-volume, fast fashion players such as Shein, Zara, Boohoo and Amazon. #Amazonfinds, the hashtag for Amazon hauls, has had 26.1 billion TikTok views to date, while Chinese fast fashion platform's #Sheinhaul has had 6.4 billion. That's led to criticism from sustainability advocates that hauls encourage overconsumption and lead to excessive waste through the buy-and-return cycle. Some resale platforms have tried to shift creators' attention to secondhand fashion for their hauls, but these companies have also been accused of promoting overconsumption.
While many Gen Zers are conscious of overproduction of fashion and its impact on the planet, it's a constant "push pull" between how they say they want to consume and their actual behaviour, says Julia Peterson, senior insights strategist at US-based youth culture agency Archrival. "Despite their desire to shop responsibly, I think there's also this other side of them that is craving style, craving products that are going to make them feel good and that are affordable," she says.
Read the full article on Vogue Business