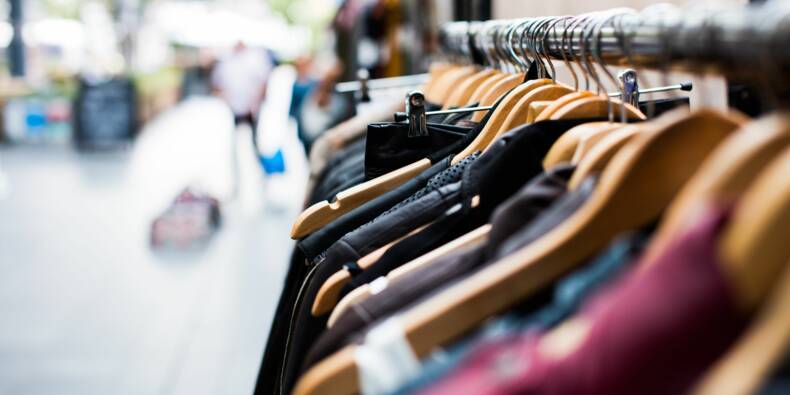 The next obligation of traceability of the origin of the textile products sold in France is a "revolution" favorable to the tricolored manufacturers who locate in France most of their stages of production, greeted Friday, May 13 the grouping France Terre Textile gathered in Mulhouse (Haut-Rhin). According to this group of manufacturers in the sector, the entry into force on 1 January 2023 of the obligation will give its "full effect" to its own label "France Terre Textile".
Established by a decree of April 29 in application of the Agec law (anti-waste for a circular economy), it will require marketers (distributors, importers, producers …) to indicate the country of realization of the main operations of weaving, dyeing-printing, and clothing. It will apply on January 1 for the largest players, before a gradual extension over two years, until the threshold of 10 million euros of turnover.
"It is a revolution, a tremendous victory that this labeling, which makes the textile precursor of transparency to the consumer, "predicts Paul de Montclos, president of France Terre Textile. However, "we still need to work between now and January 1 to make these rules SME-compatible and our goal is to help the state," warned Mr. de Montclos.
The label "France Terre Textile" is reserved for manufacturers "carrying out at least 75% of their production operations in France", explained Mr. de Montclos. For the time being, it has been awarded, after an external audit, to 150 companies with a total of 7,000 employees, or about 12% of the French textile industry's workforce, according to the collective. "We have by far not yet done the round of all the labelable", added Eric Boël, president of the section Auvergne-Rhône-Alpes.
According to France Terre Textile, its label is more demanding than the Made in France and the Origine France Garantie, because, unlike them, one or two stages of production with high added value are not enough to get it. The new obligations should help increase the share of French production in national textile consumption, currently capping at 5%. "One point more is 4,000 jobs that can be brought back to France," said Benoît Basier, president of the Alsace section of France Terre Textile. In addition, "a kilo of textile produced in France and recycled gives off 10 times less C02 than the one bought abroad", noted Mr. Boël, referring to a study of 2021 of the firm Cycleco.