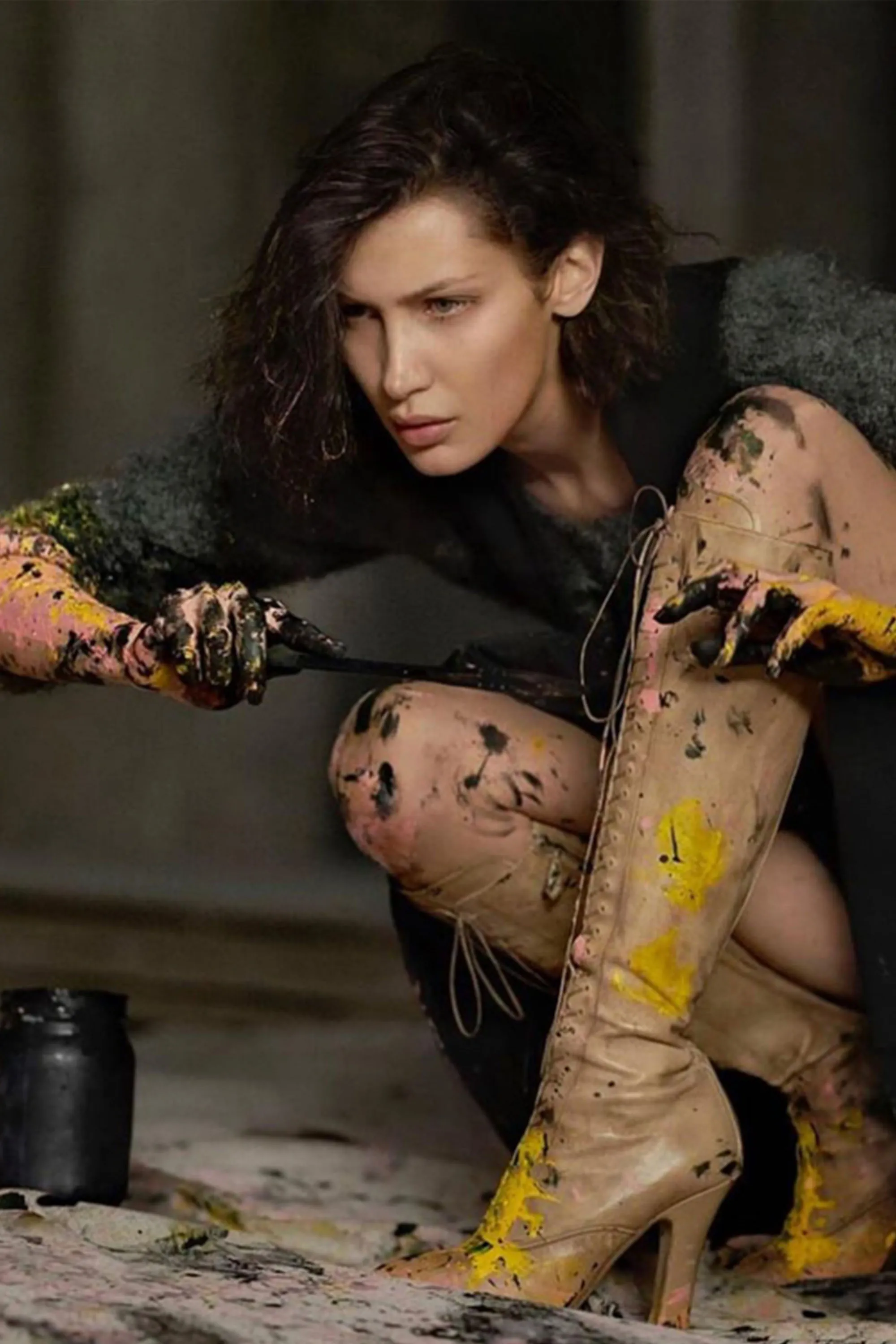 Fashion has a repairs problem and it's not for lack of know-how.
Clothes are rarely repaired despite the increase in resale and takeback programmes. Repairing clothing is costly, time-consuming and can be logistically difficult to do at scale. Critics argue brands have little incentive to offer repairs because it's more in their interest to sell new things rather than repair old ones.
It is also a fundamentally different business to run: consumers often have unrealistic expectations about what a repair will look like or how long it will take to complete, while the labour involved is more intensive because, by definition, repairs are garment-specific and cannot mimic the efficiency of manufacturing new garments. However, to meet sustainability goals, fashion needs to figure out a way to tackle these issues and scale the capacity and the financial viability of what it can and will repair — and it needs to happen across all markets and price tiers. Clothing repair also needs to be encouraged and incentivised by brands, retailers and resale platforms to help with the necessary shift in consumer mindset.
"There is no circular movement without care and repair," says Emily Rea, co-founder and head of marketing and business development at luxury aftercare specialists The Restory, which has partnerships with Farfetch and Selfridges among others. "I think it hasn't had the same spotlight as rental and resale, because it fundamentally wasn't new. But actually, aftercare and repair is crucial to even unlock rental and resale. You can't keep renting something without cleaning it or if a button comes off, repairing it."
In the conversation about sustainable fashion, repair is necessary to keep products in use longer, to keep mostly-intact clothing from being wasted and to reduce the need for purchases of replacement garments. Luxury brands pride themselves on the quality and durability of their products, and most have offered some level of product repair since their founding, though often with little promotion. Now, luxury brands including Burberry, Louis Vuitton and Gucci are expanding their capacity to offer repairs, as are resale platforms such as The RealReal and Hardly Ever Worn It (Hewi). Companies operating in other price tiers, such as The Renewal Workshop and California-based Suay, are also expanding rapidly.
These are all positive signs, because the industry's sustainability efforts — and the potential of resale and textile recycling to reduce fashion's footprint — can't deliver their full potential unless the industry also embraces clothing repair. Less than half of garments collected through takeback programmes are ready for resale, according to an assessment of thousands of garments from brands across the fashion spectrum, conducted by The Renewal Workshop; adding the capacity to renew or fix a garment increases that number from 46 per cent to 82 per cent, it found.
"Reuse and remade and repair only works if it's available and accessible to everyone," says Lindsay Rose Medoff, CEO and lead designer at Suay, a Los Angeles-based upcycling company. "It's what the consumer is starting to ask for and on top of the consumer, the planet is really asking for it. We are on the verge of running out of clean water and clean air, and this is something that we have to do — start using our textiles that already exist."
Read the full article on Vogue Business