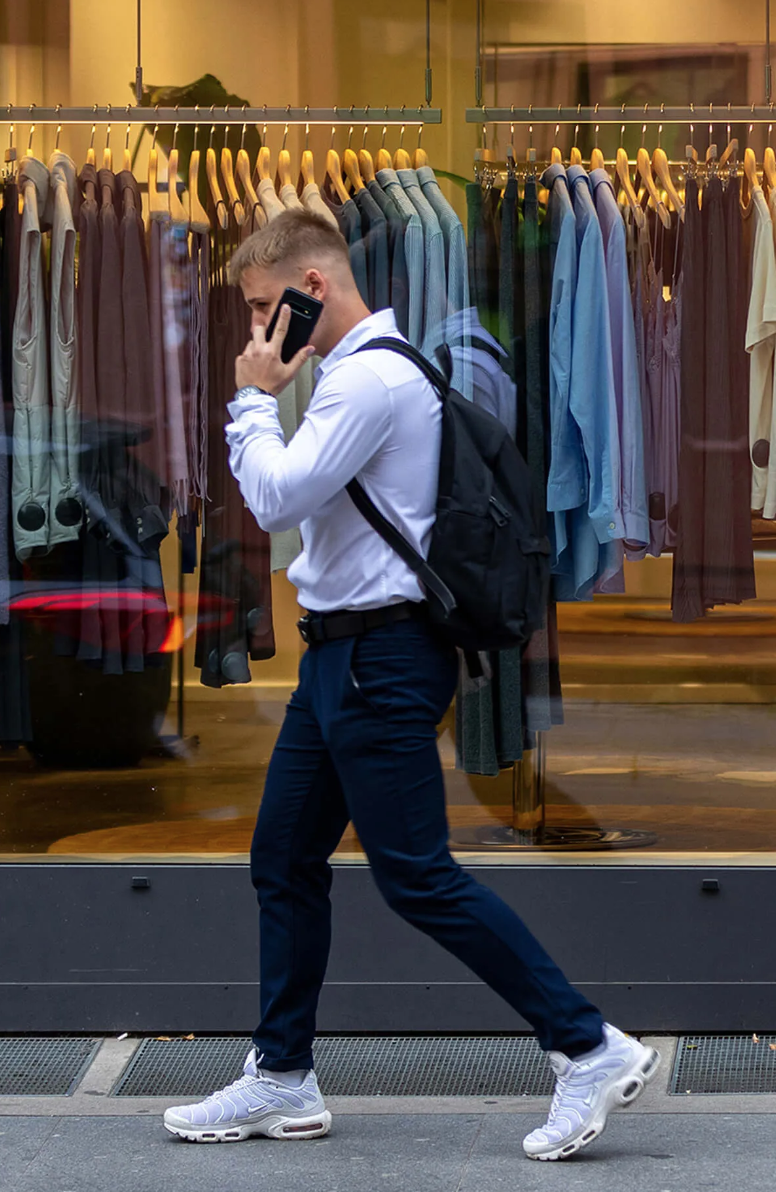 It's been nearly four months since the Norwegian government's greenwashing crackdown led the Sustainable Apparel Coalition (SAC) to pause its consumer-facing transparency program, raising questions over the organization's credibility and sparking fresh doubt over fashion's sustainability commitments. Ahead of the SAC's annual meeting and with the program — a product label and rating system based on data from the SAC-owned Higg Materials Sustainability Index (MSI) — still on hold, CEO Amina Razvi says the incident could prove to be a blessing in disguise.
"Any time we have these moments that cause us to take a step back — to reflect, to really look at the bigger picture and understand what are the shared objectives, where are we trying to go — that's a good thing. And, if this allows us to engage not just with our members but with a broader group of stakeholders and policymakers on co-creating solutions — from our perspective, that's even better," she says. "These milestones in our own journey [at the SAC], that allow us to accelerate action, is for us really positive. It's not easy."
The Higg MSI, which the SAC owns and operates, is the fashion industry's most widely used tool for measuring environmental and, increasingly, social impacts. It has largely been used by brands for internal purposes, but amid increasing consumer demand for sustainability and transparency, the SAC launched a transparency program last year to share insights produced by the Higg Index with consumers.
The goal for the program, which is made of two components — the Higg Index Sustainability Profile and the Higg Index Materials seal, both based on Higg MSI data — was to provide "an at-a-glance way of identifying products with lower environmental impact when compared to conventional alternatives", the SAC said at the time. In June, however, it announced a pause to that program after the Norwegian Consumer Authority (NCA) warned H&M and Norwegian outdoor clothing brand Norrøna that their use of Higg labels or Higg data was likely to violate the country's Marketing Control Act, saying that "using the Higg MSI and/or data from the Higg MSI data in marketing towards consumers easily will be considered misleading and constitute a breach of the Marketing Control Act". The agency also informed the SAC directly about its "separate responsibility" for brands' use of Higg data for marketing purposes.
The main reason behind the NCA's actions, and longstanding criticism of the Higg Index from sustainability advocates more broadly, is that the data it aggregates is unreliable and at times misleading because it's incomplete and lacks transparency. Brands self-report the data and there's no consistent methodology for how they're required to gather or report it; the index also only looks at a material's impacts through the manufacturing phase, known as a "cradle to gate" analysis, when it's increasingly clear that full lifecycle data, or "cradle to cradle", is crucial for proper evaluation. That has prompted concerns — chief among them that the tool promotes polyester over natural fibers — because it focuses on a narrow set of metrics, doesn't compare them accurately across fiber type,s and doesn't account for understudied or under-measured issues such as microfibre pollution.
The Higg MSI methodology "barely registers water consumption and pollution within its metrics" for polyester production, the nonprofit Fibershed wrote in August, and "leaves out some of the most devastating effects of the clothing lifecycle for synthetic textiles, like the impact of extraction and transport of fossil carbon and the release of microplastics into ecosystems. It also does not consider whether a good is renewable, repairable, or biodegradable. In this way, the methodology creates an inherent bias toward synthetic fiber types, omitting the most damaging aspects of those garments". The stakes are also significant because of the growing pressure on the fashion industry from regulators, with the Higg Index considered the likely benchmark to be used in the laws and proposed legislation emerging in Europe and the US.
In October, the Norwegian authority and its Dutch counterpart issued a guidance document for use of Higg data in consumer marketing, and the SAC responded with a statement saying the task it now faced would be to "work through this guidance with legal and topic experts to explore the feasibility of application" while ensuring any resulting methodology and communications are "in line with the wider European framework".
With the organization's annual meeting taking place this week, CEO Razvi sat down with Vogue Business to discuss where things stand with the consumer-facing program and what the industry can expect moving forward. There's little question it will be a key focus of the agenda, both in terms of concrete steps around data and measurement as well as higher-level conversations about who will have which roles to play moving forward. "This is essentially a call for collaboration. It's not going to take just one organization, it's really going to take all of us," she says. "I think that is something we are going to get started on at the meetings this week, but it is going to be a much longer timeframe and a longer process."
The data problem
In response to the criticisms, Razvi concedes that the data behind Higg is incomplete, and has responded to the concerns about polyester before with the defence that Higg merely presents the data available and is agnostic about the results. She insists that's an industry problem, not a Higg problem, and therefore the solution needs to come from the industry as well.
"The data that we have, and that we leverage, is the data that exists," she says. "What some of this has started to surface [is] the fact that the industry does need to work together. If there is, let's say, a lack of data or outdated data on certain things — we don't necessarily own that data. Nor do we commission lifecycle assessments. This can be an opportunity for a broader, more collaborative call to action, and the industry to really define the level of data that's needed."
Where that data will come from and who will define both its scope and integrity remains to be seen. But, Razvi is confident that they will be able to both improve the quality of the data, and to establish methods for collecting and assessing it that will account for nuances not represented in current metrics.
"We're looking at a comprehensive review of all the Higg index tools — something we've done in the past, but we're doing it again — and that work looks at not just the data itself, but also the methodology, etc," she says, adding they hope to share insights from that review early next year.
The SAC has a working group focused on developing methodologies "for the nuance in some of these assessments", she says, and organizations across the industry are going to be involved in filling the need for more accurate and updated lifecycle assessments. She declined to share details about who that is likely to be or what timeframe they will be operating on.
She would also not weigh in on where the debate over polyester is likely to end up. "There's a lot we're already working on behind-the-scenes in terms of not just the tools and how they evolve, but how we partner with others on data, on data credibility and data quality. But, when we go back to this question about the debate, I do think it's important to note that all material industries, whether they're synthetic or natural, need to move towards decarbonization. Whether you're talking about cotton, wool, synthetics, what we need to be focusing on is decarbonization across the value chain.