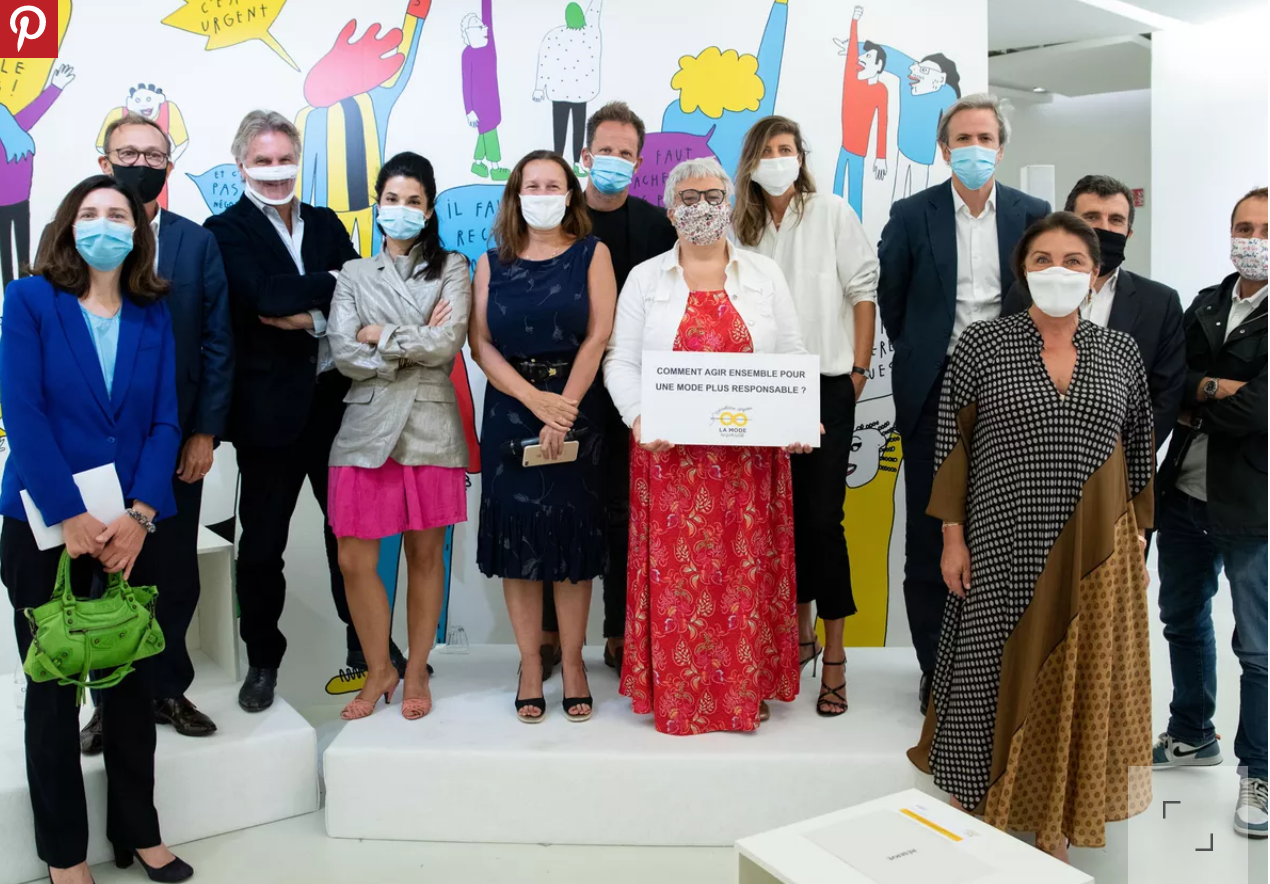 The launch took place this Thursday morning in the heart of the Galeries Lafayette in Paris. For the first time, the major players in the French fashion industry are joining forces to launch a major online citizen consultation, to better build, together, a more responsible fashion, accessible to all. This unprecedented initiative, in which Madame Figaro is a partner, reveals, if there were any need to do so, the current changes in the sector, which, faced with the ecological emergency and increasingly committed and informed consumers, must rethink its way of producing, and ultimately its way of being.
Paris, soon to be the capital of sustainable fashion
How can the fashion industry evolve? Which processes need to be improved? How to transform manufacturing, distribution, consumption, and even communication? What individual and collective good practices can be put in place? What do customers expect? These are the questions that this consultation, which will take place from 3 to 25 September, and in which you can participate, aims to answer. The objective: to gather 100,000 participants at the end of these eight weeks. And to propose concrete courses of action to the brands from December onwards.
Because the stakes are high, as Florentin Letissier, Deputy Mayor of Paris (also a partner in the operation) in charge of the social and solidarity economy, the circular economy and the contribution to the zero waste strategy, reminds us. "Our aim is to make Paris the capital of sustainable fashion. We are faced with the challenge of relocating production in order to reduce polluting emissions. Faced with an ethical challenge: avoiding waste, opting for second-hand textiles, recycling. And faced with the challenge of biodiversity, which includes respect for the animal condition. The aim is also to weave a real circular network in Paris".