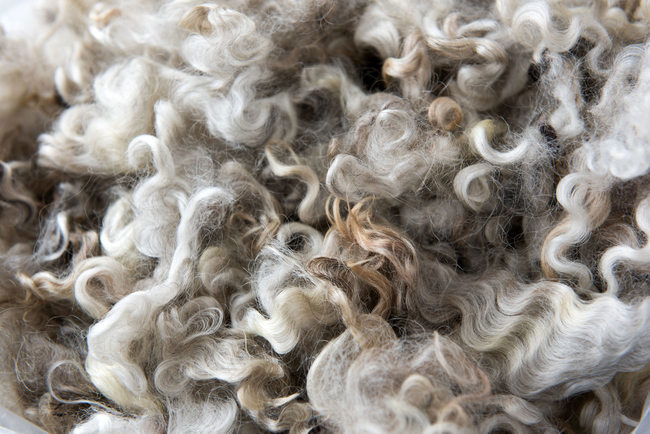 "We still know little about these French wools, but it is important to understand them in order to be able to transform them and determine the level of quality we can expect from them," explains Pascal Gautrand, Tricolor's general manager. "The industry structuring plan requires demonstrating that we bring real added value. Hence the analysis of our wools to better understand our wool deposit.
To date, only 4% of natural raw materials, eco-responsible and biodegradable, are transformed on the French territory. No less than 80% of the materials would be exported to be washed and transformed elsewhere.
The objective is therefore to offer breeders another opportunity by transforming locally, by 2024, some 24% of wool from sheep farms. Transactions that, via a licensing system, could be established at 3% of the amounts, would eventually finance the actions led by Tricolor.
In the meantime, the association is looking for subsidies. After having raised a budget of 184,500 euros for the year 2021 from stakeholders, the structure is working to obtain a European subsidy via a wool project bringing together Eastern France, Belgium, Luxembourg and Germany.
Wool analysis, realization of prototypes, improvement of breeding practices, implementation of logistic tools specific to wool, device of valorization of ecoproducts and improvement of washing processes are thus part of the planned work. At the same time, Deloitte and Belharra, a specialist in decisional computer engineering, will take part in an inventory of the social and environmental impacts of the French wool industry. The aim is to draw up measurement indicators and lay the foundations for a digital traceability tool.
Behind this quantitative and qualitative mapping of French wool deposits, work is currently underway to identify which uses and which blends can offer the best outlets for French wool. The UITH Nord (Union des industries textile-habillement) is working on the development of a 100% wool combed yarn, but also on a biodegradable polyamide blend produced in France.