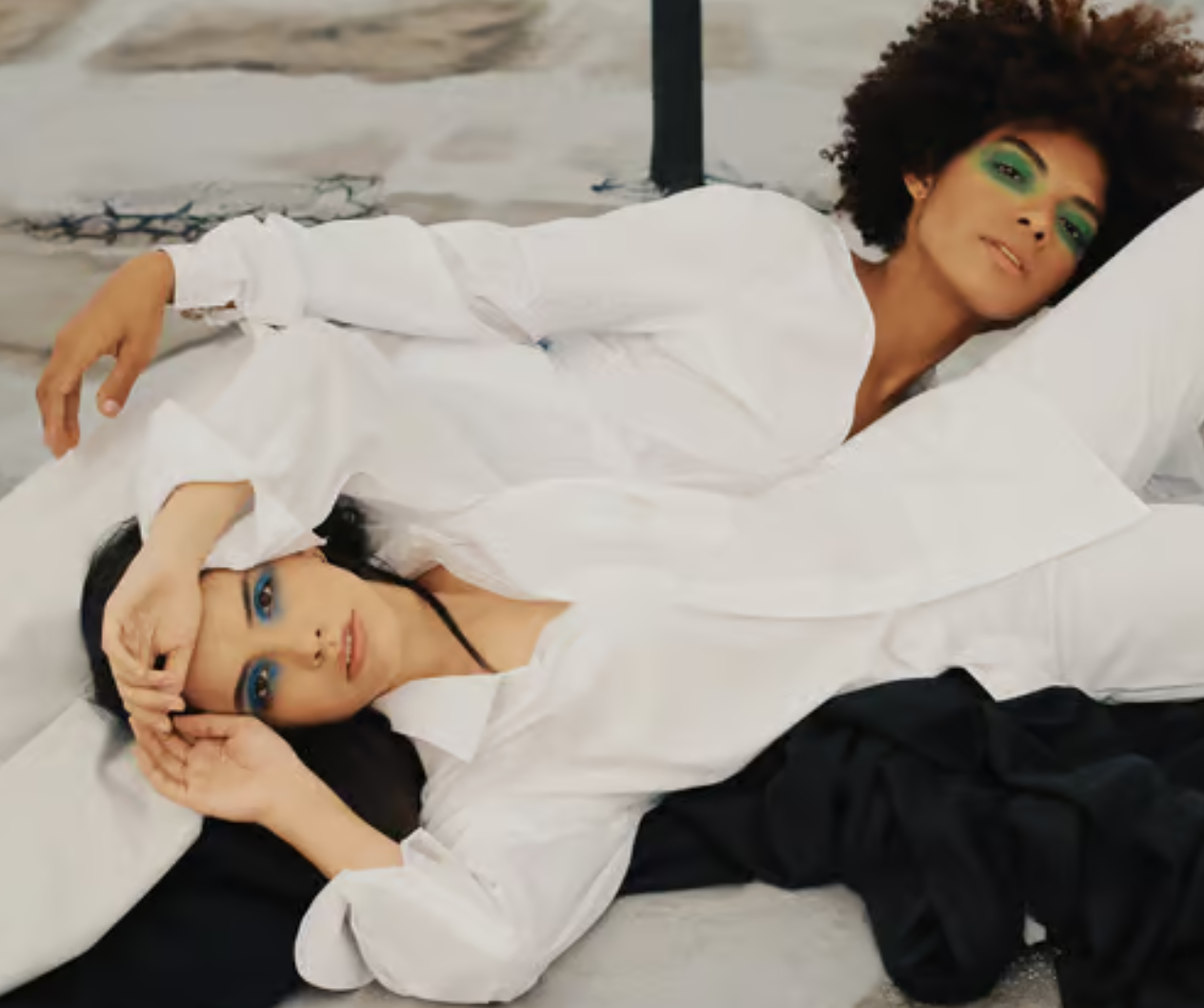 In France, the women's fashion sector is showing sharply contrasting financial results. On the one hand, many mainstream women's ready-to-wear brands are facing financial difficulties, even going into liquidation or receivership. These include Naf Naf, Gap France, Kookaï, Pimkie and Jennyfer. Even giants like Fast Retailing are planning to close nearly 40% of their Princesse Tam Tam and Comptoir des Cotonniers shops. This segment of fashion is being hit hard by an exceptional rise in clothing and textile prices, which have reached 6% in 2022 due to inflation, whereas they have only risen by 9% over the last 30 years.
In response to this situation, French women have reduced their clothing spending more than men, as noted by the Economic Observatory of the French Fashion Institute (IFM). According to its director, the wage gap between men and women, which is around 15%, partly explains why women are more sensitive to price fluctuations.
The international influence of French houses, an anti-turbulence asset
On the other hand, the French luxury giants seem to have the wind in their sails, strengthened by their global influence. According to forecasts by Bain & Company, the luxury goods market is expected to grow by between 5% and 12% in 2023, reaching sales of between €360 billion and €380 billion. The total value of the 50 most prestigious French brands has increased by 30% over the past two years, topping €395 billion ($424 billion), with Louis Vuitton well ahead of the pack, according to a study by Kantar.
The major French brands have a unique and extensive global reach, with a significant proportion of their valuation attributed to their activities outside their home market. In 2023, the Kantar BrandZ report revealed that 85% of the value of France's Top 50 brands came from their activities and reputation abroad, compared with 51% for the leading German brands, 41% for Japan and 10% for China. This global perspective has proved to be a major asset over the last two years. More specifically, it has enabled French brands to identify profitable areas for expansion, even in a global economy facing a series of overlapping challenges.
Mastering brand equity and proximity
Thanks to an innovative growth and expansion model, Louis Vuitton has positioned itself as a 'mega-house' rather than a fashion brand. Over the past decade, it has surpassed the 10 billion euro mark in annual sales, along with Chanel, and has continued to grow, passing the 20 billion euro mark this year. This triumph is the result of constant attention to brand equity, recognised as an asset requiring constant investment and care. In practice, this approach involves organising occasional fashion events, partnering with high-profile ambassadors and cultural icons (such as Virgil Abloh, Deepika Padukone and Ana de Armas) and focusing on the brand's flagship products. A combination of efforts that has strengthened the brand's proximity to its customers.
It is this ability to build strong relationships with customers that has enabled these brands to justify significant price increases. Some have even more than doubled the prices of their best-selling items in the space of just five years, without any negative impact on sales. In some cases, these price increases have far outstripped the cost of inflation and rising raw material costs, enabling them to make considerable profits. The opposite effect to that seen in the mid-range ready-to-wear segment.
Know-how on the French market
The brands that have succeeded in being perceived as offering 'justified premium' prices and in getting closer to French customers are those that have grasped the need to make a commitment beyond the fashion industry. They know they have to demonstrate a commitment to society. As the Kantar BrandZ France study illustrates, a company's responsibility towards the environment, society, its employees and its suppliers is now three times more decisive for its reputation than it was ten years ago. France's biggest brands have embraced this perspective, placing particular emphasis on a 'regenerative' economy.
Hermès, which, like Louis Vuitton, can already lay claim to the title of mega-brand, is now placing sustainability at the heart of its craftsmanship. In 2021, it created the École Hermès des Savoir-Faire to train a new generation of craftsmen in several regions of France. It also makes objects and accessories from surplus materials collected in Hermès' many workshops, through its Petit H concept.
As a result, Hermès has risen to second place in the Kantar BrandZ rankings with a brand value of €53.52 billion ($57.5 billion), ensuring a 48% increase since 2021. It thus overtakes Chanel, whose brand value has risen by 30% to €53.14 billion ($57.1 billion).
Kering, for its part, has even added a 'sustainable development' section to its website. Among the many initiatives featured is the 'Fashion Our Future' podcast, in which celebrities such as committed actress Kerry Washington, fashion activist Aurora James and environmental campaigner Saad Amer explore how fashion and environmental issues can be reconciled. Although at first sight this initiative may seem like greenwashing, it has the potential to educate a wide audience and create links between specialists, decision-makers and 'doers'.
French brands are leading the way in shaping the future of fashion's 'circular economy', a sector that offers promising opportunities. In 2021, the second-hand luxury market has been estimated at around €32.58 billion ($35 billion) by Boston Consulting Group, recording an increase of 65% compared to 2017. This emerging luxury segment could account for up to 20% of luxury companies' revenues by 2030, according to Bain & Company forecasts. It has the potential to attract affluent and environmentally conscious French consumers, those with resources to allocate to saving the planet. Seizing this opportunity, French resale platforms such as Vestiaire Collective and Reset have already collaborated with brands such as Courrèges, Alaïa and McQueen on innovative models of luxury commerce.
What about "made in France"?
The few haute couture brands taking part in the dedicated Fashion Week can pride themselves on being 'made in France'. However, this only applies to their haute couture lines, which must follow strict rules, including being produced in their French workshops. Their ready-to-wear collections, on the other hand, are subject to a separate production process, where locating the supply chains for raw materials, fabrics and production sites can be difficult. The "made in France" label often misleads consumers, as it can apply to products that only undergo the final processing stage in France.
For the record, only sixteen fashion houses have the Haute Couture label (some of which have ceased to parade): Adeline André, Alexandre Vauthier, Alexis Mabille, Bouchra Jarrar, Chanel, Christian Dior, Franck Sorbier, Giambattista Valli, Givenchy, Jean Paul Gaultier, Julien Fournié, Maison Margiela, Maurizio Galante, Rabih Kayrouz, Schiaparelli, Stéphane Rolland.
Read more – Fashion United