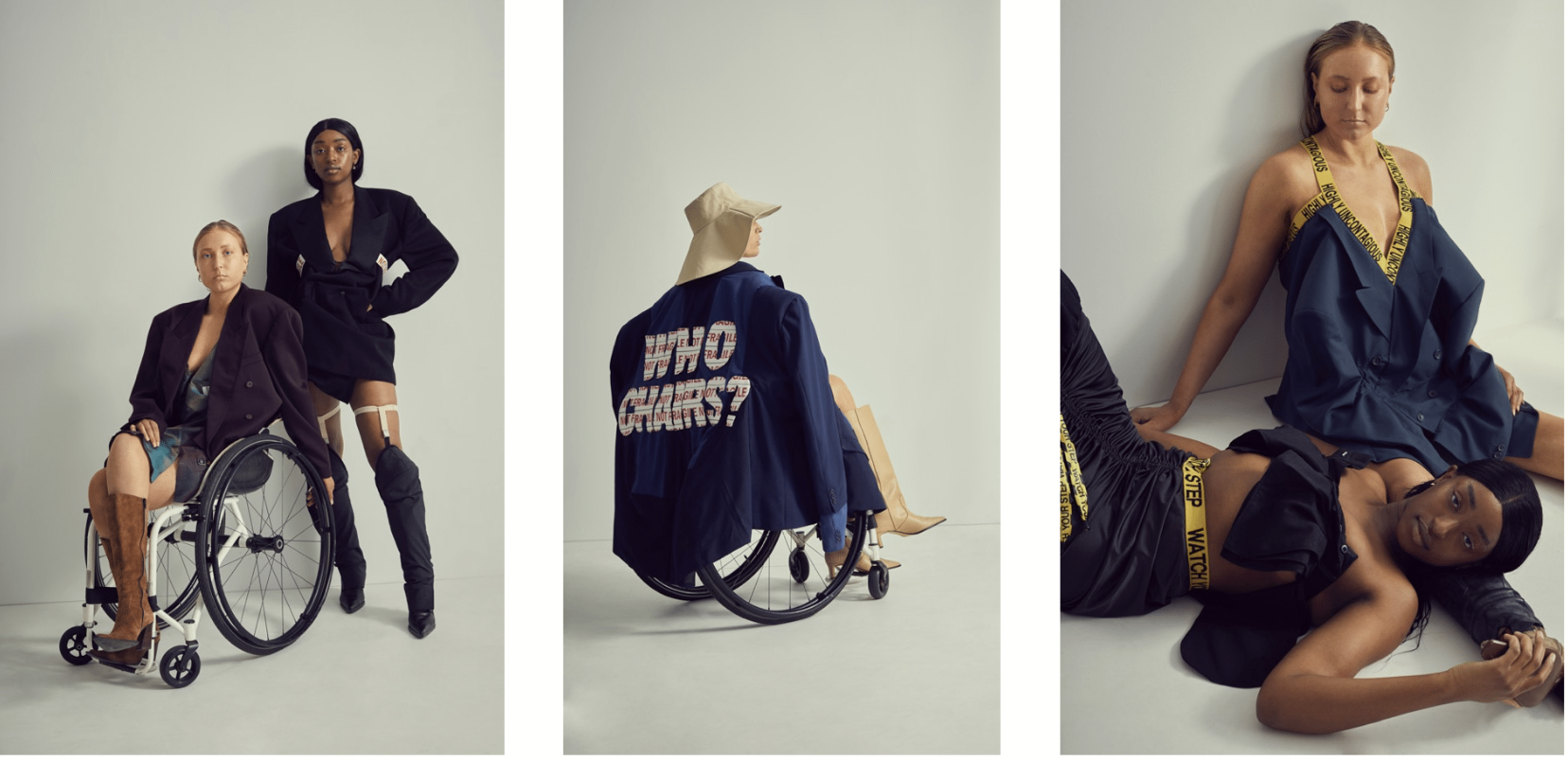 The objective of the contest is to reward an innovative creative proposal that will drastically improve a situation of disability, either through a useful function or an aesthetic reconsideration of an existing object.
Louise Linderoth's work aims to push the boundaries and explore the possibilities of construction and expression in the design of clothing for a body sitting in an active wheelchair. "Bodies with disabilities are not visible enough in fashion and media, whether it is the way they are presented or the bodies they are createdśs for," says Louise Linderoth in the release. For the past six years, my work as a stylist has involved designing with a disabled body in mind, at all stages of the process, from inspiration to presentation to creation."
Grand Prix Inclusive Design : these clothes designed for people in wheelchairs
"When clothing is created for a disabled body, and more specifically, in this case, for a body sitting in an active wheelchair, there are functional, practical and social variables to consider," she adds before pointing out that she used second-hand items to design her collection (mainly jeans) and labeling to communicate about discrimination and social prejudice against people with disabilities. "Discrimination is somehow born out of a lack of knowledge and understanding of disability."
The Grand Prix Inclusive Design includes a €10,000 endowment from APF France handicap and Axians, sponsor of the 2022 edition. The development of the project by APF France handicap and its network of companies. And a dedicated communication, provided by Paris Good Fashion and Eyes on Talents.
In addition, a special mention 2022 is awarded to Yoosung Kim who proposed a model of sports shoes adapted to the motor skills of people with cerebral palsy. "Made with knitting and 3D printing technology, it adapts to all people with motor disorders and allows for the creation of custom shoes that meet specific needs," the release states.