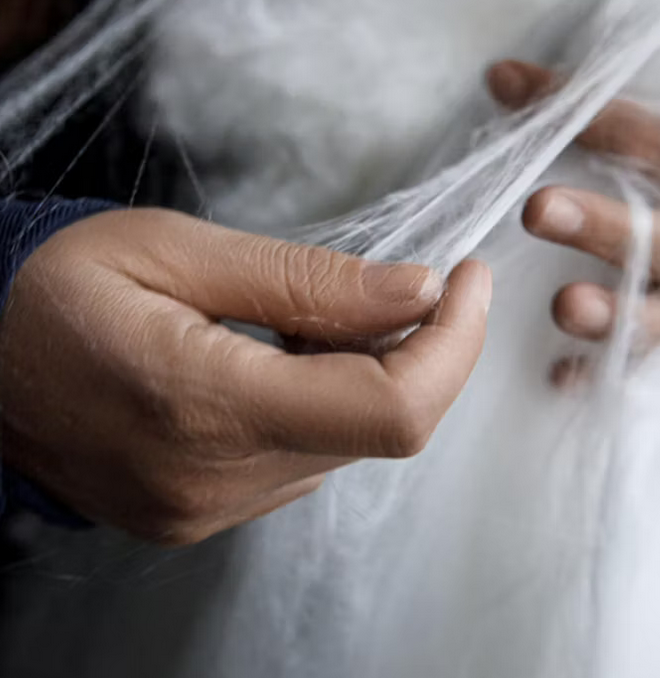 In its new report 'Synthetics Anonymous 2.0′, Changing Markets Foundation sheds light on the fashion industry's lack of progress in moving away from its reliance on synthetic fibres. The survey warns that the waste crisis is far from over as "the industry still does not recognise the seriousness of the problem", it says. The report also exposes the lack of transparency of brands about their synthetic fibre supply chains.
The report's findings clearly call into question brands' commitments to 'more responsible fashion'. Fashion brands continue to be dependent on synthetic fibres and this has not changed over the past five years. To disguise this use, which few are willing to accept, many are also committed to increasing their proportion of so-called 'sustainable' materials, especially recycled synthetics (mainly polyester and nylon). "However, green claims that highlight polyester made from recycled polyethylene terephthalate (PET) bottles, the main sustainability strategy for synthetics, have come under increasing scrutiny over the past year by regulators and consumers (who are wary of misleading green claims), The report denounces the greenwashing practices used by brands, with vague claims about "sustainable" or "better" materials, or "premium" or "eco-friendly" fibres.
How can we measure the real commitment of fashion brands?
To carry out its survey, the Changing Markets Foundation sent a questionnaire to 55 fashion brands. The questionnaire covered topics such as the use of synthetic fibres, suppliers of synthetic fibres, use of recycled fibres and commitments to phase out synthetic fibres. Brands and retailers were then classified into four categories: 'leaders', 'can do better', 'laggards' and 'red zone'. In total, 31 of the 55 brands (56 per cent) responded to the survey. This is lower than in 2021, when 39 of the 46 brands surveyed (85 per cent) responded.
The result is that of the 55 global brands and retailers surveyed this year, only one company (Reformation) was classified as a 'leader'. The company has committed to phasing out virgin synthetics by 2030 and reducing all synthetics (virgin and recycled) to less than one per cent of total supply by 2025.
22 companies (40 per cent) were in the 'red zone', with little or no transparency on their synthetic fibre use strategy. Of the 33 companies that reported their volume and percentage of synthetic fibres used, ultra-fast-fashion brand Boohoo was identified as having the highest use of synthetic fibres relative to its total annual fibre consumption (64 per cent). It is also the brand whose textile products, in their majority, contain the most polyester (54 per cent). 14 of the 55 brands (25 per cent) have increased their use of synthetic fibres, both in terms of percentage of total fibre mix and total volume over this period. Thus, in the context of a growing climate emergency, while many other sectors are striving to decarbonise their operations, a quarter of the largest companies in the fashion industry are showing an increased reliance on fossil fuel-based fabrics.
The report also states that most brands tend to be vague on the climate issue. "If we look at the fashion industry's climate targets, we find that brands are not as ambitious as their flurry of press releases and 'net zero' marketing campaigns would lead us to believe. For example, six out of 55 companies (10 per cent AV) have not set any climate targets.
The Changing Market Foundation is behind this report, which, through its investigations, denounces the irresponsible practices of certain fashion companies. Alongside other associations and NGOs, the Foundation is launching actions to denounce deceptive practices and encourage fashion brands to make real commitments.
Read more on Fashion United