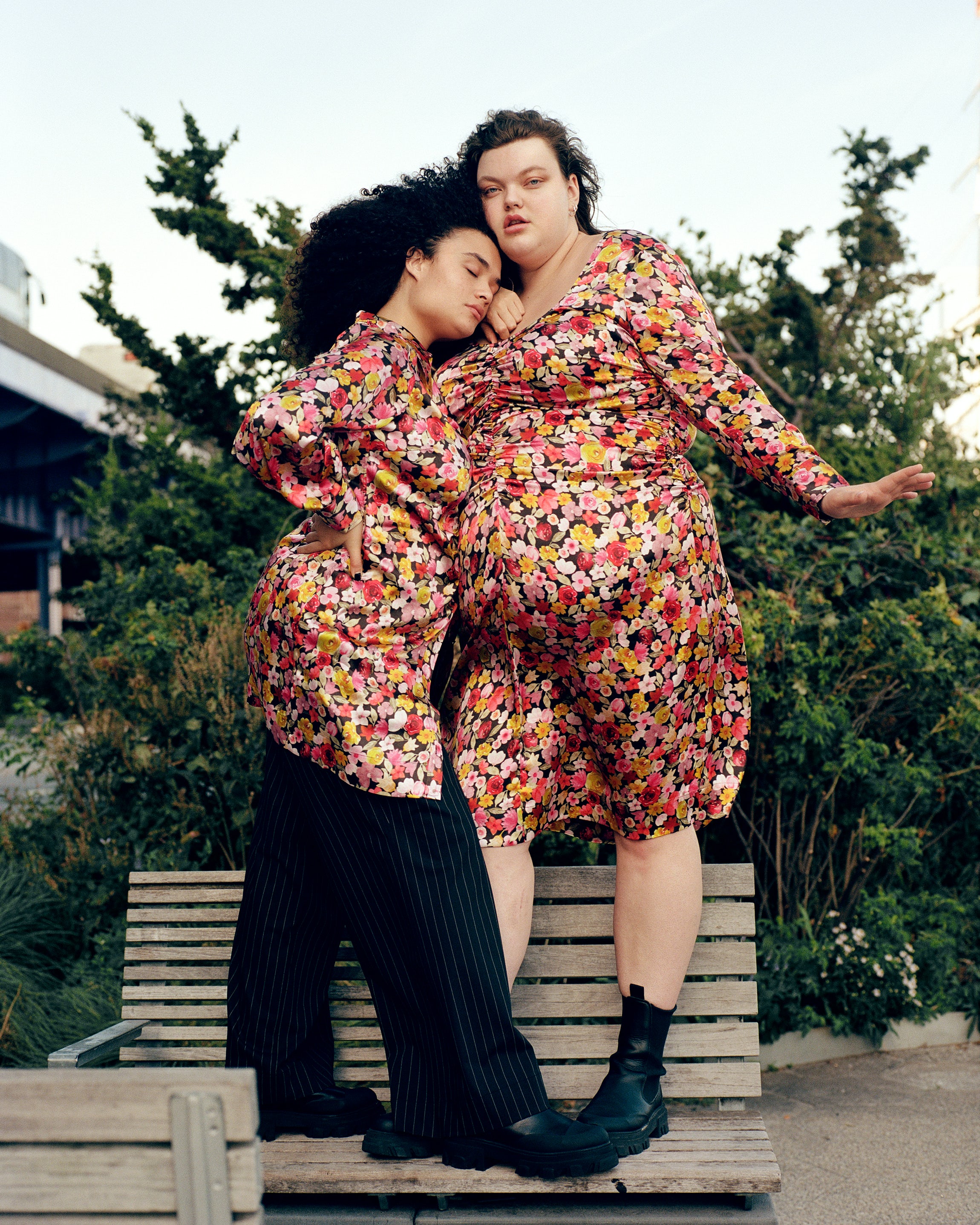 I Saw It First, a UK-based online fast fashion brand, was able to pivot with lightning speed from going-out dresses to tie-dye sweatpants when the world locked down and back again as soon as restrictions eased. […] For its pandemic-era success, I Saw It First, as well as competitors like Boohoo and Shein, can thank Gen-Z. The youngest generation of consumers can't get enough of cheap, disposable clothes. […] According to Google, the top four trending fashion brands among US Gen-Z consumers at the start of September were all companies built in the Chinese fast fashion seller's mould: Edikted, Cider, Verge Girl and Adika.
And yet, shoppers in their teens and early 20s also have a reputation for ethical consumption. Gen-Z is "leading the charge when it comes to sustainability and climate change and really pushing brands to do better," said Emma Chiu, global director at Wunderman Thompson Intelligence. They have helped popularise upcycling and reselling used clothes, due to become a $51 billion business by 2025 according to GlobalData. In other words, Gen-Z contains multitudes. […]
Shoppers From Birth
Gen-Z grew up in a world where fast fashion, the internet, social media and economic uncertainty have always been the norm. Some cultural commentators believe that it's hard for young consumers to step outside of that, whatever their core values.
[…] While older Millennials were exposed to aspirational brands and products through print magazine ads, today's crop of young consumers sees them worn by influencers in fleeting content designed for a cursory scroll on Instagram.
It's a model built to drive consumers toward impulse purchases and an endless cycle of disposable outfits, said Tahirah Hairston, fashion and beauty director at Teen Vogue. […]
Sustainable Fashion for All?
There is another reason many Gen-Zers prefer fast fashion over more eco-friendly alternatives: it's cheap.
An I Saw It First dress can cost £15, even before the discounts applied from regular flash sales. Sustainable brands — which, to do justice to that label, must make clothes from low-waste, low-impact materials and manufacturing under fair working conditions — can rarely price their clothes so low.
Even the handful of sustainable brands catering to younger audiences with trendy silhouettes can feel out of reach to a broke teenager. Reformation, one of the rare sustainable brands to find success with a broad audience, sells dresses for about $250.
"A Reformation dress is an impressive investment piece when you're 17," said Hairston.
Fast fashion brands can also offer a variety of affordable clothing for plus-size consumers, she added. However, that gap is closing: Reformation has offered sizes up to 3XL in its permanent collection since 2019 and on Friday, Scandi-cool brand Ganni launched a 10-piece capsule collection with the help of upmarket plus-size retailer 11 Honoré.
The Credibility Gap
Fast fashion retailers are increasingly looking to position themselves as sustainable.
In September, Boohoo disclosed the names of its 1,100 supplier factories and said it plans to sign the International Accord for Health And Safety in the Textile and Garment Industry, which is legally binding. This follows on from allegations of poor working conditions and below-minimum wages in the group's Leicester, England supplier factories at the height of coronavirus lockdown in 2020.
Read the full article on Business of Fashion