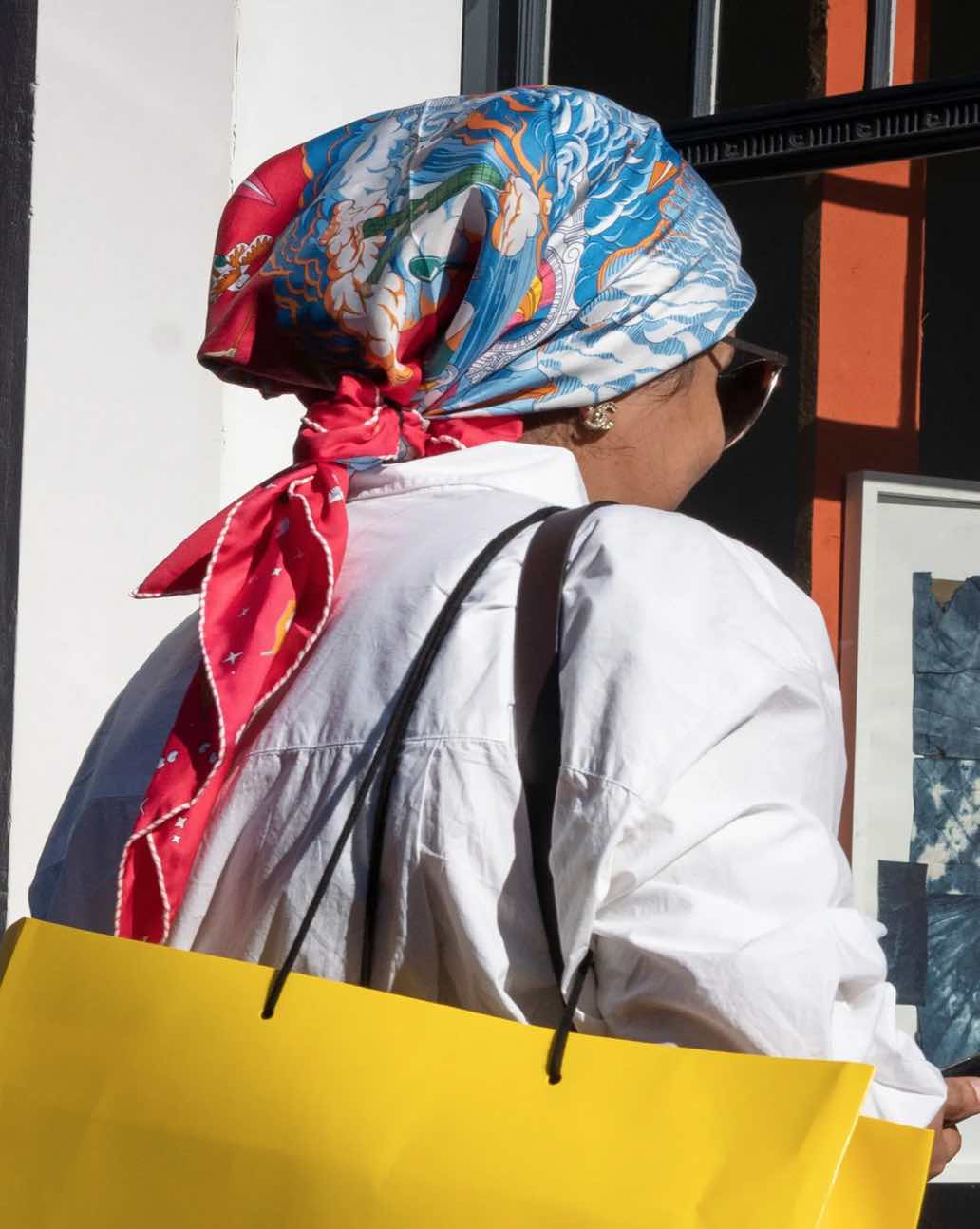 Connecting with minority ethnic communities — or the global majority — is essential for brands to future-proof their business strategies, according to a new report from British advertising agency WPP. It's especially important during periods of financial struggle, when consumers become more picky about where they spend their money.
The report — based on a study of more than 8,000 UK consumers between 2020 and 2022 — shows minority ethnic groups feel undervalued by brands, particularly when buying luxury. However, the combined disposable income of these communities is expected to reach £252 billion annually by 2023, growing to £3.06 trillion in 2031 and £16.7 trillion by 2061, according to WPP.
"If you can engage just 1 percent of this audience, you could unlock £2.34 billion short-term growth by 2023, and given that we're going into some form of financial crisis most businesses are going to be looking for growth," says Karen Blackett, UK president of WPP. That figure rises to £12.3 billion by 2023 and £107 billion by 2061. "People are going to be changing their consumer habits and prioritizing different brands. Speak to this audience, engage them and make their experience equal and you can unlock that money."
The data was gathered quantitatively and qualitatively, measuring brand value and consumer perception. It projects population, income, and category spend (beauty, luxury, retail, and high street, health, financial services, and food and beverage) across six ethnicities — Black, Middle Eastern, South Asian, East, and South East Asian, white and mixed ethnicity — over the next 40 years.
Five in six minority ethnic consumers purchase luxury goods, compared with four in six white consumers, the report found. However, the research showed minority ethnic groups "are not feeling valued as customers", says Blackett. "They're not feeling welcomed or like they belong in terms of their experience, especially when shopping in-store." To foster a sense of belonging, brands, and retailers should ensure store staff represent the communities they're trying to reach, that they offer product ranges that fit their needs, and prioritize inclusive messaging in advertising, says Blackett.
WPP found that consumers from minority ethnic groups are proportionately more likely to prioritize investment and building generational wealth. They also are more likely to demand inclusion and sustainability and are looking for a challenger or courageous brand attitude, a modern approach, and innovation.
"With the minority ethnic working population of 18-54, we saw a lot of that audience is investing in wealth. So much of that audience is entrepreneurial and that's reflected in their choices," says Blackett. "Since they don't necessarily have the heritage and tradition passed down to them on luxury brands [like their white counterparts], they want something that reflects their reality, which is investing in themselves, investing in wealth, and wanting a brand that reflects innovation and modernity."
Luxury brands can tap into the opportunity in different ways, she says: luxury heritage brands can attract more minority ethnic consumers who are looking for investment pieces if they offer more innovation and inclusive messaging, while disruptive challenger brands can tap into these communities if they demonstrate the long-lasting value of their innovative approach.
It's not just minority ethnic consumers, either: 80 percent of white consumers are concerned with racial equality, per the report, and 77 percent say it's important for brands to promote diversity and inclusion. Across all respondents, 80 percent believe that brands should reflect modern society. "There's been a preconception that if you focus on [attracting] minority ethnic audiences it's going to exclude the white audience, but that wasn't shown in our research at all," says Blackett. "It's not a coincidence that one of the brands which topped the minority ethnic audience and came second for the white audience was Fenty as consumers are looking for brands to be courageous, modern, intuitive and unique."
Read more on Vogue Business