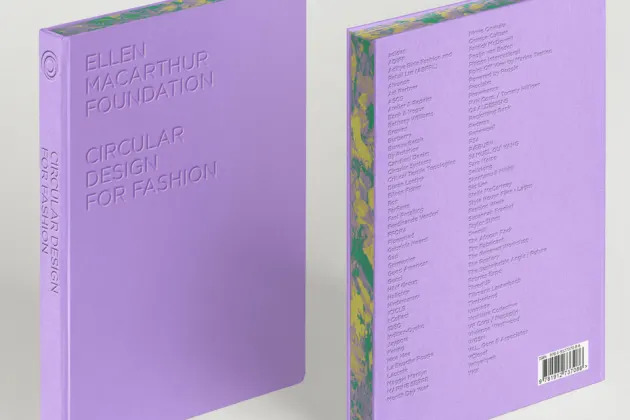 The book is geared toward "fearless innovators," as noted in its foreword, or those committed to spearheading the future of fashion from whatever role they play, and painting a "very clear vision for what good looks like," according to Laura Balmond, lead of Make Fashion Circular at the Ellen MacArthur Foundation.
Along with presenting the case for systems (sum of the parts) thinking, the book also includes case studies from more than 80 early practitioners of circular design in fashion. Among the notables are Vivienne Westwood, Gucci, Kevin Germanier, H&M, Gap, ThredUp and Vestiaire Collective. Case studies focus on topics like zero-waste manufacturing with the book's "Who's pioneering it?" segment detailing how men's brand Taylor Stitch, for one, dials down on waste by way of its custom shirting business.
Learnings from Ellen MacArthur's Jeans Redesign project were also tapped throughout the book, showing how to source better materials and design out waste (avoiding rivets and trims in jeans, for example).
Most importantly, the book leads with three myths around the circular economy (that recycling can save us, that product durability is a one-way ticket to sustainability and that we can design our ways out of a climate catastrophe) — while supplementing with a few inherent insights. The organization's insights are rolled into one ball of truth: circular design is an interdisciplinary, collaborative and iterative journey.
Read the full article on WWD