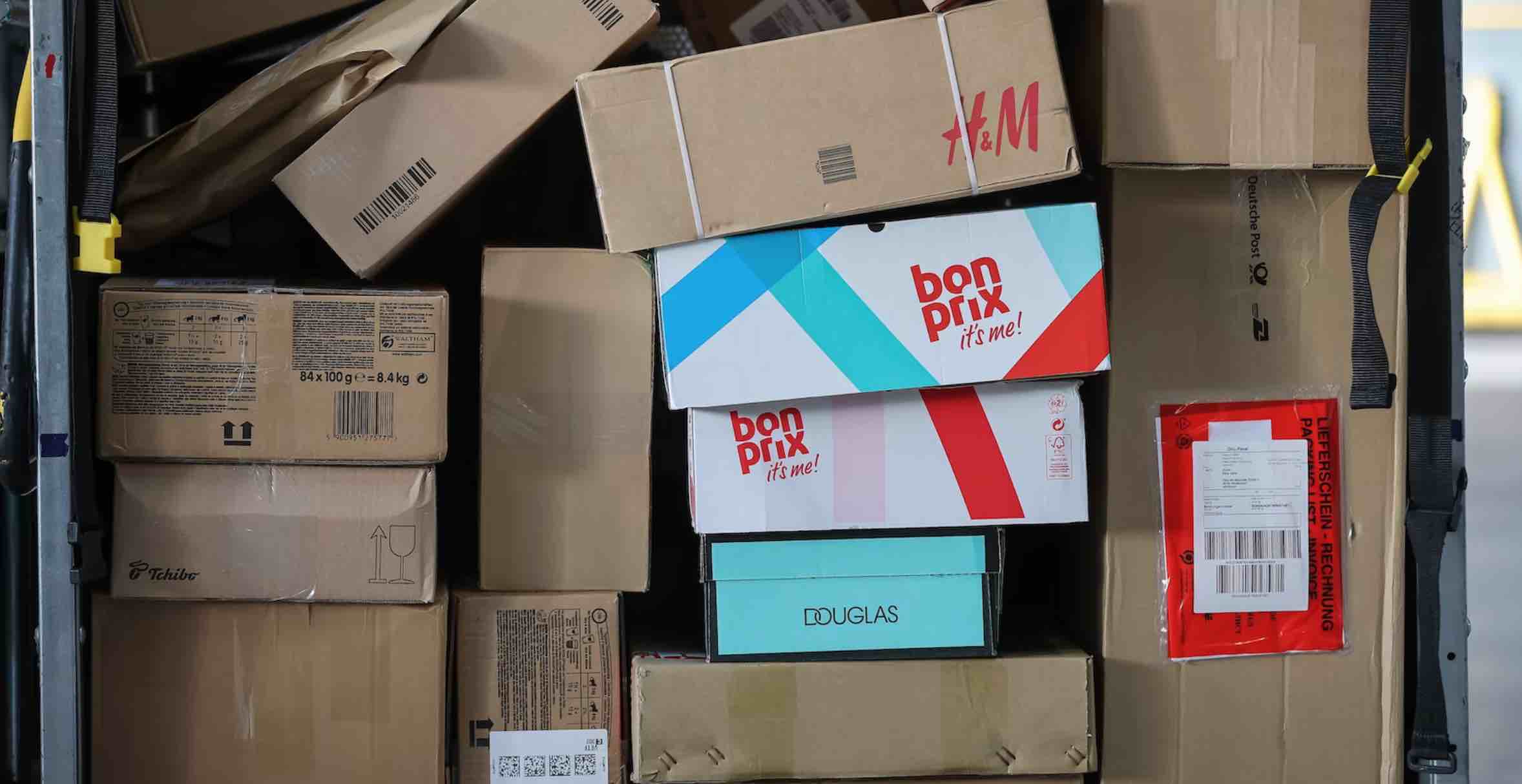 With over 250 million orders in 2021, Zalando is the largest fashion retailer in Europe. About half of these orders are returned. According to the company, both deliveries and returns are to be climate neutral. On the company's homepage, the sustainability promise sounds like this: "Our vision at Zalando is to be a sustainable fashion platform with a net positive impact on people and planet. This means that we run our business in such a way that we give more back to society and the environment than we take in". In terms of returns, however, this goal is not being met, as recent research by the investigative format "Vollbild" by SWR, the weekly newspaper "Die Zeit" and the research platform "Flip" has shown.
The reporters tracked the feedback by tracker.
For their investigation, the Vollbild reporters ordered ten items of clothing from Zalando in August 2022, had GPS and Bluetooth trackers sewn into them and then sent them back. Over a period of months, they tracked the routes of the trackers and found that some of the returns travelled very long distances across Europe. It also appears that many of the returned garments are not resold in the Zalando shop, contrary to what is stated. However, Zalando states that 97 per cent of returned items are offered for sale again in the Zalando shop, Zalando outlets or the Zalando lounge after careful inspection and handling. Less than 0.05 per cent of returns would be destroyed "in exceptional cases", e.g. in case of soiling or pest infestation. Research by SWR, Zeit and Flip now shows otherwise, as ARD describes in this report.
Many returns are not offered again by Zalando.
According to the report, the tracking signals in some parcels initially led to Gardno in Poland. There is a logistics centre there where parcels returned from Germany arrive and are sorted. Other parcels ended up in Darmstadt at an import-export trader. When asked, Zalando admitted to journalists that it also sells remaining stocks of returned goods to wholesalers to prevent the destruction of goods. However, this option is not mentioned on the homepage.
A delivery van is filled with parcels at a delivery point ;
Also when asked, Zalando explained that only half of the retailers process returns through Zalando – although the website states that 97 percent of returned fashion items are resold through the shop. According to the consumer protectionists, customers are deceived in this way, as they assume that the sustainability promise applies to all products.
A baby onesie travels 7000 km across Europe.
The investigation also shows that some garments are transported across Europe. According to the report, a baby romper returned by reporters in Berlin first travelled to Gardno in Poland, then to Gdansk and Swinoujscie before travelling by ship to Sweden. From there he returned to Germany via Denmark, then back to Poland and again to Sweden. When the tracker's battery ran out after three months, the frog had covered about 7000 kilometres. A tracked green waistcoat also travelled almost 7000 kilometres and landed in Spain. Other signals came from Slovakia, Belgium, Italy and Poland. In total, the ten garments sent back by the full-screen reporters covered almost 29,000 kilometres.
Zalando uses trucks as warehouses
Returns researcher Björn Asdecker from Otto Friedrich University in Bamberg explains the long tours through Europe by saying that Zalando uses artificial intelligence, so-called "predictive analytics", to calculate in advance where the goods are likely to be ordered next. To do this, the trucks drive all over Europe to get as close as possible to the next customer. The goal is to deliver as quickly as possible. At the same time, the trucks serve the company as warehouses. In its annual report, Zalando states that the returns are climate neutral, e.g. by offsetting CO2 emissions. However, with such long distances covered, one can hardly speak of environmental protection. "From an ecological point of view, this is a disaster," returns expert Björn Asdecker from the University of Bamberg told journalists. And further: "There are thousands of transport kilometres that should not take place. There shouldn't be, especially if a company claims to be sustainable".
Read more in Kölner Stadt Unzeiger