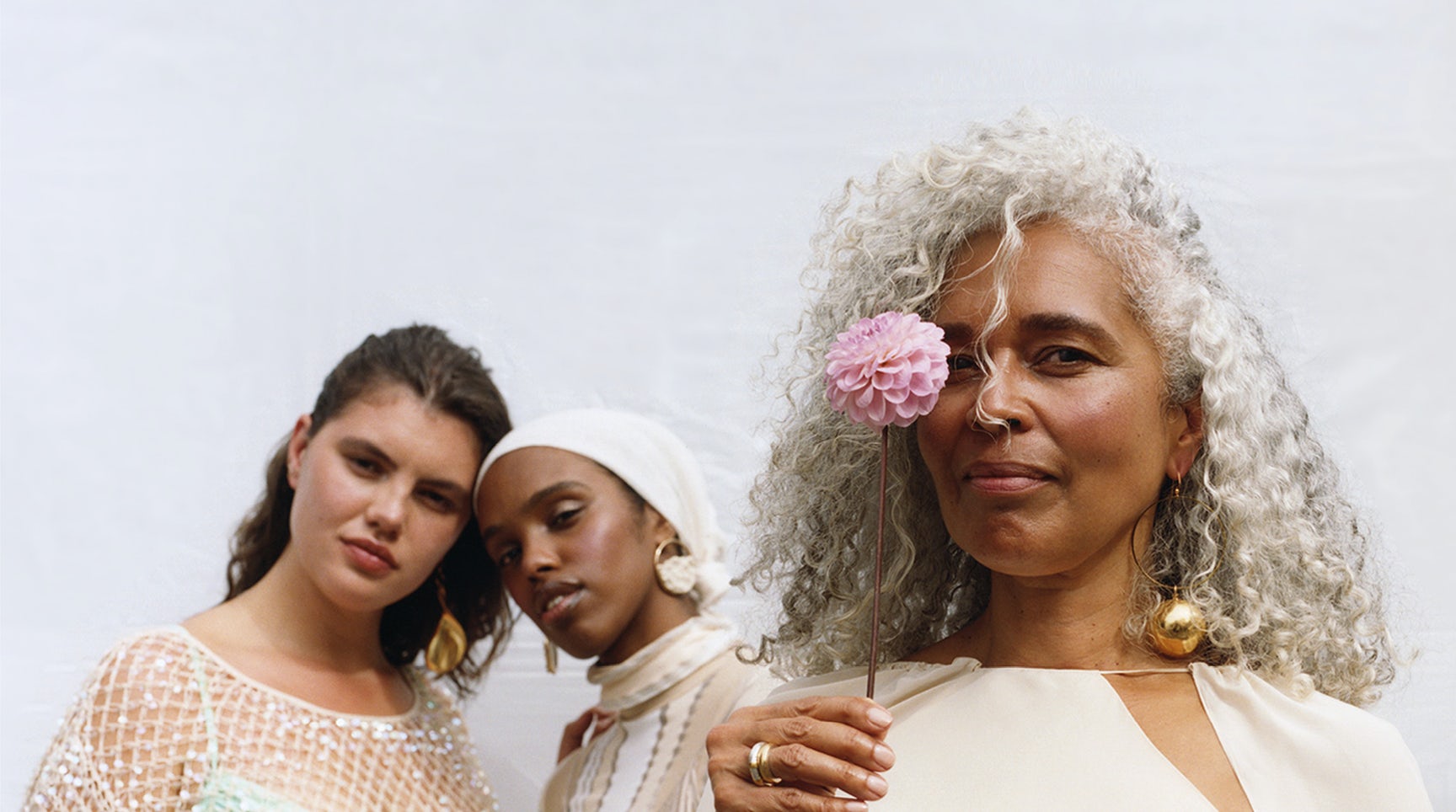 Over the last year, resale platform Vestiaire Collective has scored a valuation above $1 billion and investment from luxury titan Kering. Behind the scenes, founder Fanny Moizant has been part of a quieter achievement, intended to help position the company for the next decade.
Vestiaire is the latest fashion business to gain B Corp certification, a standard for companies that want to demonstrate they are taking steps to balance profits with purpose, protecting people and the planet as much as the bottom line.
"We were really, really eager to go fast and put a framework around our mission and vision," said Moizant. "B Corp in that respect is the best framework … the most demanding, and the most accurate and recognised."
It took the company just under a year to go through the process of certification, an intensive series of assessment questions and verification that interrogated its operations and business model — from carbon emissions to parental leave and minimum wage policies.
The resale platform joins around 200 apparel, footwear, accessories and jewellery companies that have already achieved B Corp status, according to the directory on the certification's website. It's a number that's growing, along with consumer and investor interest in companies and products that promise to operate in a more environmentally and socially responsible manner. Though such certifications have their limits, B Corp is widely recognised. The volume of companies applying to qualify across all industries has nearly doubled since 2019, according to B Lab, the body responsible for certifying B Corps. The queue to have applications evaluated is currently almost nine months long, though B Lab is working to cut this down.
To qualify, companies must answer hundreds of individual questions that score their approach to corporate governance, community, workers, the environment and customer stewardship. They must score at least 80 points out of a possible 200 to achieve B Corp status. (B Corp's website says the median score for ordinary businesses is 50.9 points.) Vestiaire Collective's score stands at 89.4.
Do the Groundwork
To qualify as B Corp, companies must marshal an array of evidence, including corporate policies on things like worker compensation and board representation, environmental data and supplier audits. It's a sizeable undertaking, even for brands that have already made significant efforts to operate sustainably.
"We're carbon-neutral, we're Bluesign-certified, we have an incredible amount of transparency in our supply chain, and even for us, it took months of work across production, design, marketing and manufacturing to really understand where we stood," said Matthew Woolsey, global president of outdoors brand 66ºNorth.. The 100-year-old company had to revisit some of its long-standing suppliers of 25 years to ensure it had all the necessary data. It was a jarring experience that Woolsey said spurred the company to hire more staff to focus specifically on audits.
Companies need to build support internally, too. That doesn't just mean getting a senior executive to sponsor the initiative: B Corps must convince their shareholders and board members to change the company's Articles of Association to give the same legal status to values like environmental sustainability and social responsibility as securing shareholder profits.
There's growing awareness such efforts can also drive long-term value for investors, but fundamentally, companies need to be willing to put values first, said Vincent Stanley, B Corp-certified Patagonia's in-house philosopher and one of the brand's founding employees.
"It's really hard to put a company on the B Corp path without the enthusiastic support … of the board and the owners. Because you can make all these business cases, but I think that time and again, when I see people who make changes in their business … it's really on the basis of values. It's what kind of planet are you going to leave to your kids? How do you want to be remembered?" he said. "The business case can be made, and it's solid, but I don't think it's a game-changer."
Build a Dedicated B Corp Team
Companies that have gone through the process say becoming a B Corp is an all-hands affair, involving nearly every department and C-level executive. But the process also benefits from having employees specifically focused on the task.
"If I could go back in time, I would have had multiple people have this be their full-time job for six to eight months, as opposed to having a couple of people having it as their part-time job," said Woolsey.
Vestiaire Collective ramped up hiring for its sustainability and inclusion team before kickstarting the application. "The ambitions were there, [but] we needed manpower to achieve all of this," said Moizant.
"It's challenging because it touches every single aspect of the business so it's really, really tough work [that] requires tonnes of data … We're not a very young company anymore but still, we had to go through different processes and build those processes for good."
Sneaker brand Veja was founded on principles of sustainability and considered itself well-positioned to go for B Corp status, which it achieved in 2018. "I think we were ready since day one," said Sébastien Kopp, the company's co-founder, but it still took about eight months to fill in the questionnaire.
For smaller companies with limited resources, allotting entire teams of employees to one project that could last up to a year is a significant commitment, but smaller players can benefit from being agile and baking sustainability into their business model from the start.
Read the full article on Vogue Business