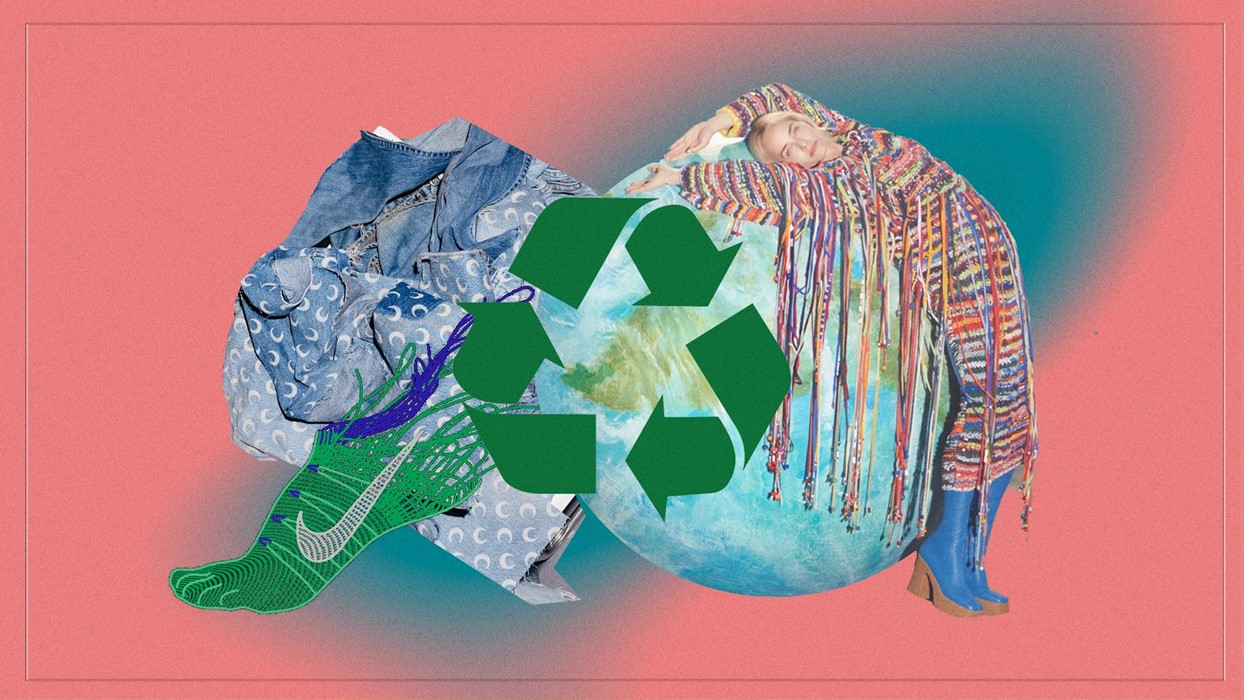 Obviously, quite a lot went wrong this year. We're on season nine of what we thought was a one season pandemic for a start, and the earth is literally losing its sparkle. However, amongst the deluge of bad news we have witnessed progress, and fashion in particular has seen some significant wins this year where the environment and human rights are concerned. Here we round up some reasons to celebrate.
Faced with COVID wage theft, union busting activities, and dangerous working conditions, garment workers, unions, and labour organisations have been busy organising, gaining some serious ground in the fight for garment workers' rights in the process.
The Bangladesh Accord, which was devised in the wake of the 2013 Rana Plaza factory collapse had helped identify 87,000 safety issues in Bangladesh garment factories, subsequently eliminating 90 per cent of them. At risk of expiring earlier this year as brands looked for easier options which meant they weren't legally and financially on the hook for safety issues, a concerted campaign added public pressure. As a result, not only was the legally binding agreement extended, it was expanded. Now known as the International Accord for Health and Safety in the Textile and Garment Industry, the agreement promises to expand the program to other countries, helping protect even more garment workers, and has the option to be expanded in scope to include further human rights issues.
California saw another big win for garment workers when S.B. 62 (known as the Garment Worker Protection Act) was passed. The state now requires an hourly minimum wage to be paid to garment workers and prohibits piecework, a practice where workers are paid by the garment which often results in a criminally low equivalent hourly rate of less than $3. The act also penalises manufacturers and brands for illegal practices like wage theft. […]
LEGISLATION IS THE NEW BLACK
The next big thing in fashion? Legislation. Specifically, legislation to tackle greenwashing and the wanton environmental destruction caused by fashion brands. In March, the EU approved the proposal for a directive on "mandatory human rights, environmental, and good governance due diligence", meaning that, when it becomes legislation, companies will have to pay a penalty if they cause harm by not doing their due diligence. Companies including fashion brands will have to take responsibility for their entire supply chain making sure they're preventing child labour, allowing freedom of association, and protecting biodiversity, among other things.
In October, the UK's Competition and Markets Authority announced the Green Claims Code. Brands making misleading or vague sustainability claims, claims that are not substantiated, that omit information, and that don't take into consideration the entire life cycle of a product could, from January 2022, find themselves in breach of consumer protection laws. So, a fast fashion brand dropping a 'sustainable' collection without stating exactly what makes it sustainable will no longer fly.
Smaller scale action is also taking place, such as Massachusetts' plan to add textiles to the list of materials banned from disposal in the state to help boost recycling rates and recapture resources, and further legislation is hopefully on the horizon. The UK announced that it will consult on an extended producer responsibility scheme (where producers take physical or financial responsibility for the disposal of goods) for textiles; the US Federal Trade Commission is due to review its Green Guides (its version of the Green Claims Code) next year; the EU proposed stricter sustainability reporting measures for large companies; and a group of over 50 brands, suppliers, NGOs, retailers, and associations supported a COP26 request by the Textile Exchange to incentivise the use of "environmentally preferred" materials.
Brands producing so much that they can just give it away for free – as we saw on Black Friday – has led to areas such as Chile's Atacama desert becoming fashion dumping grounds. Piled high, the discarded clothes allow brands and consumers to see the impact of a lightning fast, linear fashion system. In response, fashion companies are beginning to adopt circular practices to keep clothes, textiles, and fibres in the loop, preventing waste.
This year the likes of Nike, Mara Hoffman, Raeburn, and Rachel Comey have joined the ranks of brands embracing resale both through their own platforms and partners such as Responsible and Recurate. Net-a-Porter and Harvey Nichols now both offer the opportunity for users to sell pre-loved garments, while Vestiaire Collective launched a new 'Brand Approved' tag in partnership with Alexander McQueen, which calls on trusted clients to sell their un-worn pieces which are then authenticated by both Vestiaire Collective and the brand.
Of course, circularity shouldn't start with end-of-life, it needs to be designed in from the beginning. To this end, ASOS, in partnership with Centre for Sustainable Fashion, released its Circular Design Guidebook in November. The free, interactive resource is designed to help designers and students "create fashion products that support the circular economy." The Ellen MacArthur Foundation also launched a similar tome in December. The book, Circular Design for Fashion, includes contributions from Bethany Williams, Marine Serre, and Duran Lantink among others. Insights from ASOS' guidebook include making lay plans more efficient to minimise waste, product durability, and textile recycling technologies, while the Ellen MacArthur offering seeks to "reshape the whole system".
Read the full article on Dazed