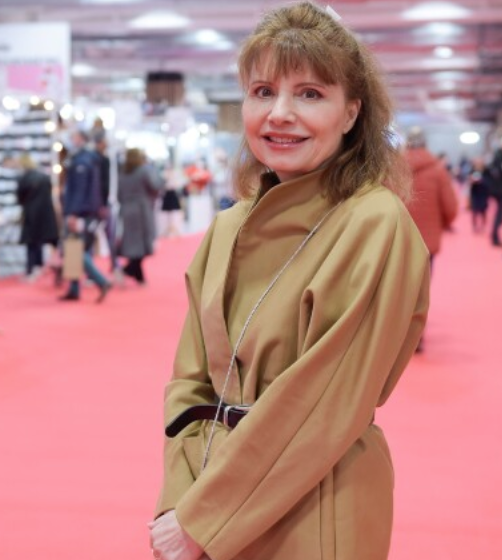 How did the idea of founding a trade fair based on 'made in France' come about in 2012?
Fabienne Delahaye: The origin is essentially an economic reflection. I was a little out of step with what I had learned at school during my economics studies, with the idea that the future lay in finance, services, new technologies and high added value services, and the fact that I discovered years later the problem of deindustrialisation and its deleterious effects on the trade deficit, structural unemployment and the general impoverishment of the country. Aware of the consequences of de-industrialisation, I wondered what I could do at my humble level… That's when I came up with the idea of a trade fair that highlights companies that manufacture in France, that preserve the territories, the environment and know-how. The idea was to put them at the centre of a communication system.
Was the concept immediately appealing?
FD: The concept of the show attracted 75 companies and 15,000 visitors in its first edition, and I would like to thank them for believing in this project, because the first time is always the hardest. I am thinking in particular of Lordson, which makes shirts in the centre of France, which was there at the very first edition, and which has not missed any since. It's the same thing for Labonal, which makes socks in Alsace, and which has been faithful since the very first show. I pay tribute to them, and I thank them, because it was important to find companies that trusted us from the first year, and never stopped believing in this concept. At the time, 'made in France' was not perceived in the same way as it is today, it was considered old-fashioned, so it was necessarily difficult. Now it's different, we've moved on to something else, and the Covid crisis has largely shed light on the deleterious effects of deindustrialisation and our dramatic level of dependence on imports. Things have changed, to the point where we are expecting nearly 1,000 companies and 100,000 visitors this year.
Today there is a real craze for 'made in France', but at the same time, French ready-to-wear brands are closing their doors one after another. How do you explain this?
FD: The problem for brands that manufacture in France is energy. They are facing such an energy crisis that they are now finding it difficult to produce, with bills that keep skyrocketing. And I am talking about energy for production! This problem must be tackled head-on, it is urgent, especially as these companies have full order books and customers. Despite this, some of them are forced to put their staff on short-time working because producing costs them more money than not producing at all, because of the price of energy. I'll give you a pretty clear picture: at the moment, the more companies that manufacture in France work, the poorer they become. This may sound crazy, but it is a reality.
People sometimes talk about 'made in France' as a phenomenon or even a trend… Are consumers really ready to pay more to consume French products?
FD: We have exhibitors and visitors from all sectors, including fashion, gastronomy, and beauty, and if companies come back every year, it's because there are customers. Consumers are gradually returning to 'made in France'. We could compare the phenomenon to organic farming a few years ago. We used to talk about the fashion effect, about eccentric people, whereas today it has become completely normal. We mustn't forget that there have been 40 years of de-industrialization, of advertising campaigns in which the watchword was to buy cheaper, so consumers must now become aware that 'made in France' should not be associated with something expensive, but with quality. This or that product may be a little more expensive, but it will also last longer, and it has been made in conditions that respect human beings, via a company that has respected wage, social, environmental, and health standards.
Could inflation be detrimental to this new craze for 'made in France'?
FD: I'm wondering about that… Obviously, I don't hope so, I'll probably know at the end of the show. The idea is not necessarily to buy 'made in France' every day but to make at least one purchase a year, regardless of the product. We are all getting poorer by buying 'made elsewhere' because we think we are saving money by buying cheap, but we are paying for it in another way. We should calculate the cost for each of us, and for each year, of 'made elsewhere, because it is a cost in terms of job losses, in terms of the environment, etc… We must not think that these costs evaporate, we pay them in other ways. You don't pay the bill on a T-shirt, but it will have repercussions on social charges, taxes, pension contributions, etc. It costs the community much more in the end, it's just that you don't see it directly. This desire to buy cheaper and cheaper, and therefore to use imported products, encourages this generalized impoverishment. And I'm not even talking about the loss of know-how, which also needs to be taken into account.
What will be the highlights of this new edition of MIF Expo?
FD: The meeting with 1,000 companies that manufacture in France is a highlight in itself because there are not many fairs with so many exhibitors. There will be a lot of demonstrations of know-how with the presence of the Chamber of Trades and Crafts, which will allow visitors to buy a product while having seen each stage of its manufacture. There will also be the Usine du Futur of the Slip Français where several stages of manufacturing a textile product will be shown. And of course, the Grands Prix du made in France, which will be awarded on the first day of the show. Not forgetting that this year, the Ile-de-France region will be in the spotlight throughout this 10th edition.
This is the 10th edition of the show… How do you see the next decade?
FD: I'm careful not to make any predictions. You know, I studied economics, and in everything I learned at school about forecasting, nothing has been verified. That doesn't mean that I don't have any plans, but I don't make projections. I can only have wishes, and I fervently hope that we will continue to favor 'made in France', that we will reindustrialize, that we will relocate, and that the reindustrialization of France will be seen as a national priority. I really hope so, but I'm not projecting.