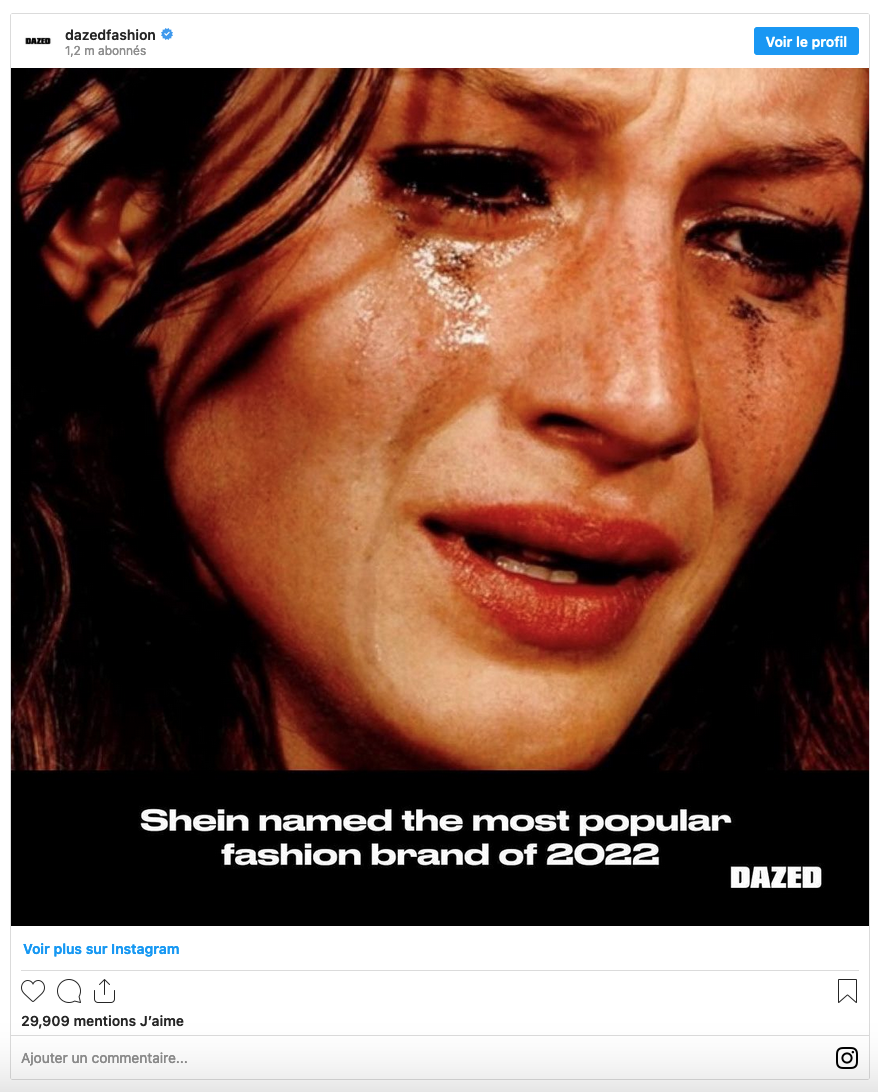 Here we are at the end of another year of trying to carve out a fashion industry which doesn't eat the planet and itself. The idea of securing a climate that human beings can actually live in and a world that isn't strewn shore to shore with mountains of discarded clothes seems utterly reasonable on the surface, but the battle of wills rages on thanks to the never-ending quest for two things: profit, and discourse.
I have personally declared every single one of the past four years a ~big year~ for sustainable fashion, but I am declaring this one the biggest yet, thanks to a whole host of factors like widespread protests, multiple pieces of legislation, and screaming matches on Twitter about how Shein is Marxist, actually. Let's explore what happened in 2022…
Shein Reigned

Shein chose the very moment there was a collective glimmer of hope for a better industry and swept in with a big "fuck you". Generating what the Business of Fashion called an "incomparable churn" of products, it blew rivals Boohoo, Zara, and H&M out of the water and no one has been able to escape its lead-ridden clothes since. Known for copying indie designers and paying workers just 3p per garment, it tried to rehabilitate its image by giving The Or Foundation $15 million and launching a resale platform. The brand's CEO has made $23.5 billion by exploiting people and the planet, but thanks to an army of fans who are willing to argue that it's some kind of charitable entity which exists only to clothe the poor rather than, say, a capitalist machine stepping on those very poor people at every given opportunity, it was named the most popular brand of 2022. Great!
Brands got called out for greenwashing