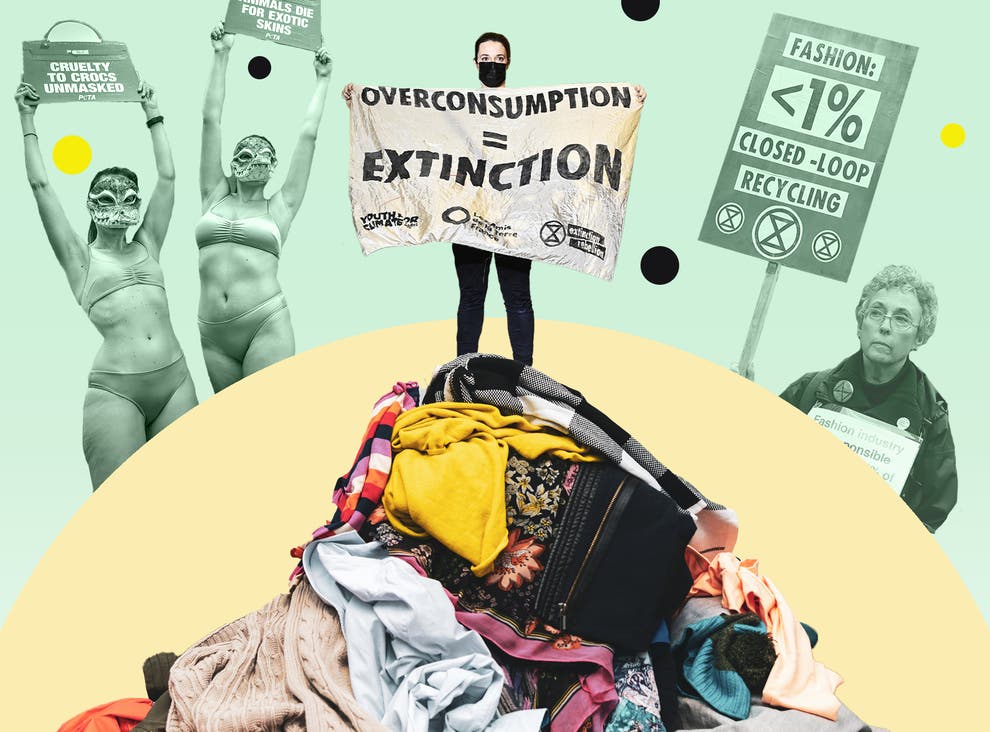 It's been quite a year for the fashion industry. With an awards season comeback – and a gradual return to a life without coronavirus restrictions – the sartorial stakes were high. And not just because people wanted to make up for the many months they spent swaddled in loungewear.
Because while the world was on pause, the climate crisis raged on. With fatal floods, wildfires, a deep freeze, and the United Nations' "Code Red" report, it's been impossible to ignore the ecological damage that has been done this year. And of course, like all industries, fashion has an important role to play when it comes to finding solutions.
Thank goodness, then, that progress appears to have been made. In 2021, the rental fashion market continued to boom. This was partly thanks to an uptick in media coverage and the number of celebrities, like Holly Willoughby, and Laura Whitmore, who proudly wore their rented items at high-profile events. According to GlobalData, the rental industry is going to be worth £2.3bn by 2029.
Elsewhere, the red carpet was transformed. What was once a place reserved for standout ensembles never to be worn again became a stage for re-wearing the same clothes – or creating new pieces out of old ones. Everyone was doing it, from Lorde (whose Met Gala outfit was made using deadstock fabrics) to the Duchess of Cambridge, who re-wore a Jenny Packham gown that she first wore in 2019 to the Royal Variety performance at the Royal Albert Hall in November.
Such things may seem minor in the grand scheme of things, but they send a message to the masses. One that promotes more sustainable modes of consumption. Luxury brands are embracing new, eco-friendly manufacturing processes to reduce their carbon footprint, too. Take Hermès, which created the first bag using Sylvania mushroom leather, while Alexander McQueen launched a partnership with second-hand e-tailers Vestiaire Collective that calls on trusted clients to sell their unworn pieces.