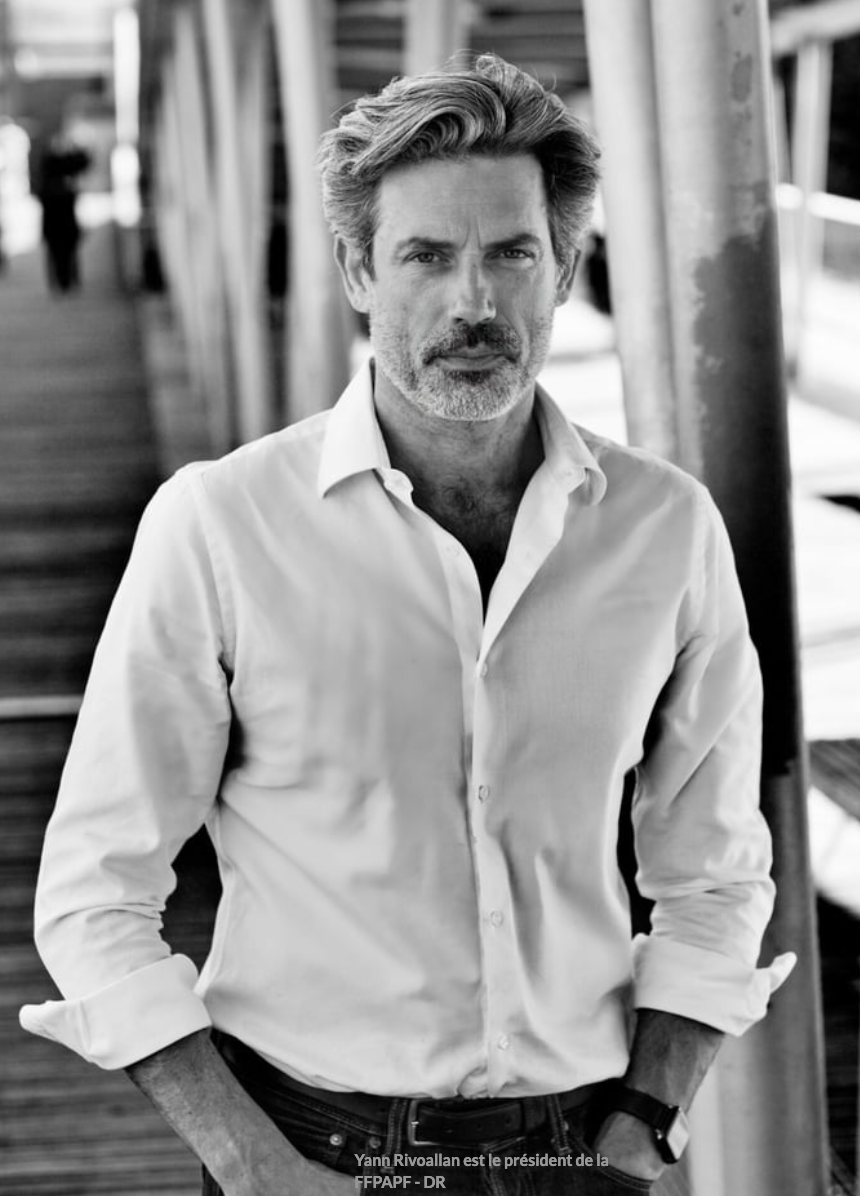 Co-founder of The Other store, which since 2008 has carried out the e-commerce operations of numerous fashion brands (since renamed The OZ), and since 2021 of the training company Everywhere Anytime, Yann Rivoallan has been elected president of the French Federation of Women's Ready-to-Wear in 2022. He retains from the past year the resilience of the sector, the adaptability of organizations but also innovations in artificial intelligence.
FashionNetwork.com: What was the highlight of 2022 for you? And why?
Yann Rivoallan: There are three: the war in Ukraine. The horror at the gates of Europe. We had forgotten that war could take place so close; 2022, the hottest year. And the most spectacular innovation in the last five years with artificial intelligence developed by ChatGPT. Another world has been created.
FNW: In your organization, what has been the main reason for satisfaction?
YR: The resilience of brands and manufacturers is fabulous. They adapt to all crises on a daily basis. Covid, digital transformation, eco-responsibility, record inflation, recruitment complexity. For the past 3 years, they have been widely heckled, and yet they have resisted, reinvented themselves, and innovated while respecting the planet and people.
Within the FFPAPF, I have seen how the teams have been able to integrate with agility new methods of work organization at the service of the brands and I am delighted! In this way, we will be able to intensify our support for the companies we represent.
FNW: Which designer, fashion show, product, or campaign stood out for you this year?
YR: It's hard to name just one! What I notice most is that our brands are accelerating their environmental actions. At the top of the list, I think of Patagonia, whose founder left his company to an NGO committed to the fight against global warming. But let's not forget two great victories: De Bonne Facture and Patine, which have just been awarded the B Corp label with excellent ratings!
I could also mention Ba&sh, which is a real role model both in terms of numbers and commitment, the explosion of Avnier, the innovations linked to the French know-how of Royal Mer, the energy of the founders of Tomo Clothing, or the commitment of Loom.
FNW: What is the sustainable or social initiative/innovation that you remember?
YR: France is full of exemplary initiatives in terms of CSR! For the past 3 years, Paris Good Fashion has succeeded in bringing together a very broad ecosystem and has already put in place very powerful actions to accelerate our sector towards more sustainable, more local, and more transparent practices. In the regions, I recently visited the FASK academy created by our administrator Jocelyn Meire. This free school allows young people in the PACA region to learn about the textile industry in two years.
FNW: On a personal note, what made you smile in 2022?
YR: The smiles on everyone's faces, which you can see now that we don't have to wear masks. It's wonderful to be in a country that has been able to vaccinate and come out of the pandemic so quickly.
FNW: Looking ahead to 2023, what do you see as the major challenge facing the sector?
YR: To prove that sobriety can rhyme with profitability and that we can now consume less and better. I am convinced that our entrepreneurs can reconcile economic success with a world where everyone can live in harmony with their environment. Brands like Loom, which has built a strong and successful model on social and ecological foundations, or Resilience, which was born during the Covid crisis and created a network of 60 clothing workshops working in the social and solidarity economy, are examples of this evolution.
FNW: And for the Federation?
YR: Accelerate our digitalization to make our support even more effective. I can't tell you anything, but something big is going to happen in this area in 2023!
FNW: What is your fashion wish for this new year?
YR: To accelerate awareness to better create, manufacture, and consume fashion.