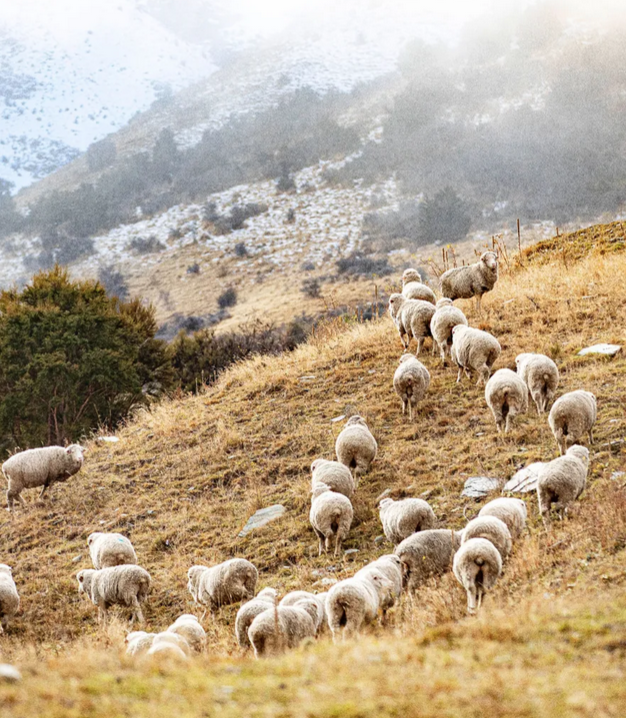 Some of fashion's top executives predicted a year of sustainability action in 2023. For that to bear out, those same executives have to lead the way.
We asked leaders across the luxury industry to map out their top-line sustainability agendas for 2023. From a new corporate role of "sustainability future thinker", to a forestry summit in West Africa, to a hyperfocus on resale — here's what's on deck for the year ahead at luxury giants Kering, Burberry, Coach, LVMH and its flagship Louis Vuitton, as well as smaller upstart Another Tomorrow, which, unlike most of its peers, is not transforming a conventional supply chain but refining one it created with sustainability in mind from the start.
Agriculture, forests, biodiversity: Fashion reconsiders its relationship with nature
Raw material sourcing is an ongoing focus for brands working toward sustainability, and more are recognising that responsible sourcing requires more materials to be produced responsibly. Increasing the available pool of such materials involves significantly more effort than simply shifting suppliers, but it's one of the few places offering real potential for fashion to meet its environmental goals, and brands are increasingly stepping up.
Kering plans to continue the work it began in 2018 on converting agricultural land from conventional to regenerative practices, says Marie-Claire Daveu, chief sustainability and institutional affairs officer. "Of course it's something we want to push, and also to involve other companies. I can't disclose today, but I can tell you that with our regenerative fund, we will have new partners in 2023."
Others including LVMH, Coach and Burberry also plan to continue or expand their efforts in regenerative agriculture this year. A number of smaller brands and companies outside of luxury, such as Patagonia, Eileen Fisher and Reformation, have been leading in this area for years, but experts are encouraged that large, influential companies are picking it up and are looking forward to the possibilities expanding for how this type of work can unfold.
"Today we only use GOTS [Global Organic Textile Standard]-certified cotton, the majority of which is untraceable," says Vanessa Barboni Hallik, co-founder of New York-based B Corp brand Another Tomorrow. "We would like to commercialise a transitional cotton programme, knowing that farmers are taking a lot of the risk and we want to be able to help finance that."
Shifting how raw materials are sourced is, fundamentally, about shifting fashion's relationship to the land and soil. The carbon sequestration potential of regenerative agriculture is an open debate and ongoing area of study, but it's a practice that offers countless ecosystem benefits that are just as important, if not more so, than carbon storage.
"It's not only for carbon reasons. It's also linked with biodiversity, nature protection, and [lower] chemical and pesticide use," says Daveu. "To fight climate change, we have to use nature-based solutions."
LVMH, which is developing a "green supply chain" and a new water strategy for 2023, according to group environmental development director Hélène Valade, is also ramping up its forest protection efforts. "We are continuing to develop our quantities in regenerative agriculture, but also I plan to do a lot of site visits, because it's important to be able to share and to talk with our suppliers on the field. We will go to the Amazon, and Mongolia for cashmere," Valade says.
Last month at the UN Biodiversity Conference in Montreal, the company announced a programme to restore forest cover and strengthen the development of a regenerative economy in Indigenous communities in the southern Ecuadorian and northern Peruvian Amazon, and will be at the One Forest summit, being held in Gabon in March.
Internal shifts
If a brand's most ambitious sustainability efforts are successful, the impacts are delivered across the supply chain, far from corporate headquarters — as soil health is restored in Mongolia or Peru, for example, or water quality improved outside factories in Ethiopia or Bangladesh. But that can only happen if a brand makes changes internally as well.
"If you want to shift a brand — not one product, but a brand — you have to work with everybody. Everybody has to be on board," says Christelle Capdupuy, global head of sustainability at Louis Vuitton. She says that the brand has established internal governance, with a team she refers to as "the G7" made of "CSR sustainability champions" for each category of product. "They can talk together and exchange ideas on what they are doing, what they're testing, what they're learning," she says. "We also have an innovation committee meeting every month. It's the industrial and sustainability teams, the marketing team — we look at different innovations worldwide. [We are building this] governance that is totally intersectional, inter-departmental."
As the fashion house works towards its goal to assign an ecodesign index score to each product by 2025, she says, internal teams are working together like never before. "We just had a very important meeting here in the headquarters with 300 people — designers, marketing, industrial, retail — because it's really something you have to do with all the departments," she says. "We spent six months structuring the ecodesign index, in order for them to [evaluate] what we should encapsulate in this index. That takes time." The brand will begin to deploy the tool this year, she says.
Read more on Vogue Business