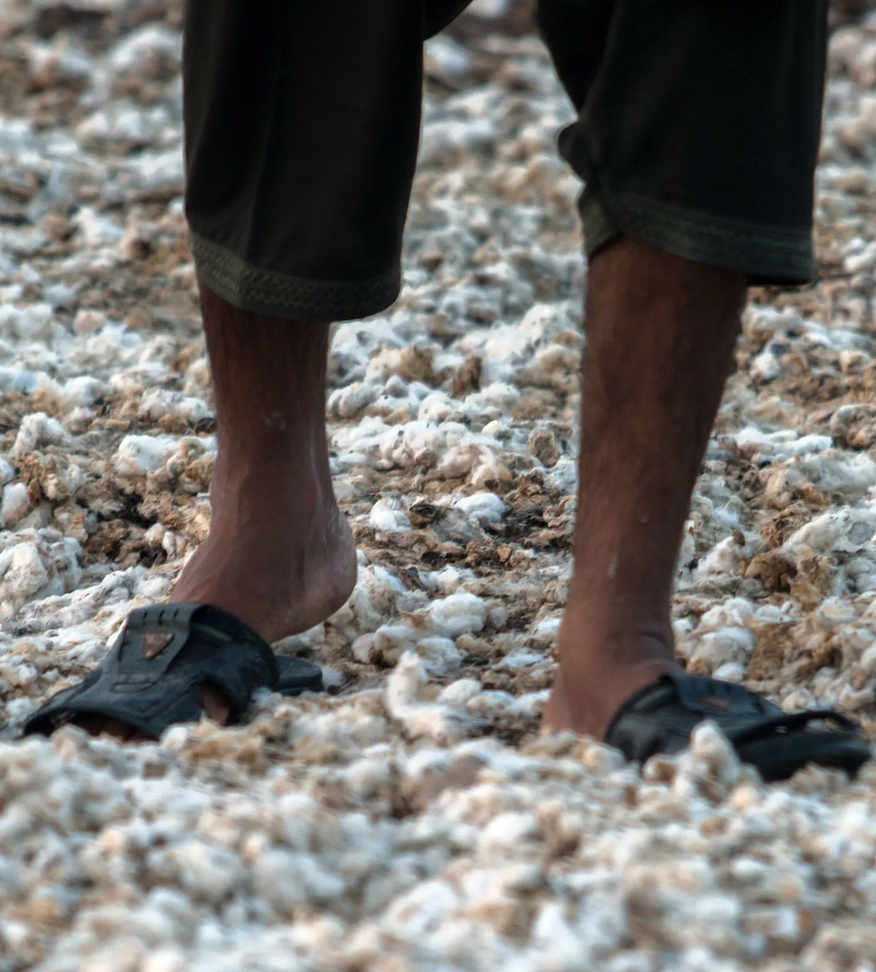 The takeaway for fashion from a new report by the Intergovernmental Panel on Climate Change (IPCC) is clear: act quickly, act big and act now.
The report, published on Monday, is the final instalment of the UN body's sixth assessment report, and amounts to a "final warning" for the world to limit global temperature increases to within the targets of the Paris Agreement — because by the time the IPCC releases its next assessment report in five to seven years, the report says, the 1.5°C target and possibly even the 2°C target could be impossible to achieve. The window of opportunity to secure a livable future for all is "rapidly closing", the report found, but if world leaders act swiftly, they can still "defuse the climate time bomb", in the words of UN secretary general António Guterres.
"This report is a clarion call to massively fast track climate efforts by every country and every sector and on every timeframe. Our world needs climate action on all fronts," said Guterres.
The IPCC, an intergovernmental body of the UN created to advance scientific knowledge about climate change, publishes periodic research reviews to help governments and the public understand the state of knowledge on climate change. Thousands of scientists and other experts volunteer to compile these reviews, which cover a range of climate issues from predicted ecosystem impacts to economic and social risks associated with climate change. The reports have consistently concluded that the situation is dire and the world is running out of time to act. While this week's report is no different in that sense, it puts a finer point on exactly how urgent the problem is — and exactly how quickly governments and businesses need to move to net- or near-zero emissions.
"Although the window for action to stop the most catastrophic climate change is rapidly narrowing, solutions exist, technologies are available and capital is ready to be allocated," says Amir Sokolowski, global director for climate change at CDP, a non-profit that runs an environmental disclosure system. "We are still seeing a significant gap between ambition and tangible action. This is not good enough, particularly when the necessary journey for companies is clear. The fashion sector has a high environmental impact and also a huge opportunity to engage people culturally and drive positive change along global value chains."
Supply chain
The priority focus for fashion's climate efforts needs to be the supply chain, experts say. It is responsible for such a majority of the industry's emissions that, according to CDP, a company's supply chain emissions are 25 times higher than its direct emissions.
This makes working with suppliers essential to meeting a company's climate targets, and is more challenging as [it's] outside of their direct control," says Sokolowski. Companies need to engage with suppliers using both carrots and sticks, he explains — providing incentives and resources where appropriate, as well as being involved in monitoring the supply chain and ensuring procurement practices are sufficient for suppliers to maintain strong labour and environmental standards in their operations.
A key takeaway from the report is that the world needs to deploy all solutions available — "everything, everywhere, all at once", Guterres said in his speech — and that while nature-based solutions, which protect or restore ecosystems that naturally sequester carbon, are no exception, they have been disproportionately overlooked. "Nature is one-third of the solution. It definitely does not get one-third of the finance," Marco Albani, CEO and co-founder of Chloris Geospatial, a startup that develops remote sensing technology to monitor natural resources, said on a call with reporters following the IPCC report's release.
Calls have been growing for companies to deploy nature-based solutions within fashion as well, and to look to nature for guidance. "Most nature-based solutions address multiple problems," Urs Dieterich, land use fund manager at consultancy South Pole, told Vogue Business last year. And the challenges within fashion are so systemic, and so urgent, that the industry has a rare opportunity to address them simultaneously, he said — by leaving partial solutions behind and deploying ones that are equitable, holistic and forward-looking. "It starts with the farmers in countries in the Global South, Indigenous communities, women — and then it goes all the way down the supply chain, closer and closer to the corporate headquarters. I think the smartest corporate leaders out there will make the right choices to shape [the industry] in a fundamentally better way."
Agriculture is an obvious place to start, and the increase in brands supporting regenerative farming is an encouraging sign. Reducing use of synthetic materials are another potential focus, as they not only depend on fossil fuels for production, but also damage ecosystems throughout their lifecycle because of the microfibres they release into the environment and the intensive manufacturing and finishing processes they are put through. Critics say fashion's impacts on water, both the quantities it uses and the contamination it causes, have been overlooked as a priority for years — and CDP reiterated the importance of addressing that gap when the IPCC report was released this week.
"It's not just about climate or emissions, but the environment with which it is interconnected. The rapid growth of fast fashion has propelled the global apparel industry to double its production output in just two decades, with significant impact on water resources," says Sokolowski. "While investors and customers are aware of the need to improve water security, CDP data suggests that relatively few apparel companies themselves are conscious of their water usage." Only 56 apparel companies responded to CDP's water questionnaire in 2022, for instance, and only 27 per cent of those reported that a sufficient quantity and quality of freshwater is vital to the success of their business — "an unfeasibly low percentage given the critical materiality of water at all stages of textile production".
Business models for a just transition
Brands need to be looking ahead as well. Specifically, according to Sokolowski, they have to come up with credible transition plans outlining how they'll adapt their business models to be aligned with a 1.5°C pathway, as well as how their capital allocation and governance will deliver on that goal.
These plans are lacking in the fashion industry, he says, citing recent CDP data showing that apparel ranked near the fossil fuel sector in having "one of the lowest levels of disclosure of a credible climate transition plan". Only one apparel company, and only four retail companies, he says, reported having a plan that includes all key indicators of a credible transition plan.
Underpinning it all is the need for an equitable transition. "This stark warning from the world's leading scientists reaffirms that the climate crisis is a matter of global injustice," Dorothy Guerrero, head of policy and campaigns at social equality organisation Global Justice Now, said in a statement. "The world can't wait for the present cost of living crisis to pass before this gets into gear."
The Global South is already struggling with severe and widespread impacts of climate change that's been caused overwhelmingly by countries in the Global North. However, the report's authors emphasised repeatedly, the world — and businesses, including in fashion — still have time to correct course.
"Effective and equitable climate action now can lead to a more sustainable, resilient and just world, and more ambitious action will provide wider benefits for nature and people," IPCC chair Hoesung Lee said at the 20 March press conference releasing the report. "Action now along many dimensions could result in the transformational changes into the future we all wish for."
Read more Vogue Business