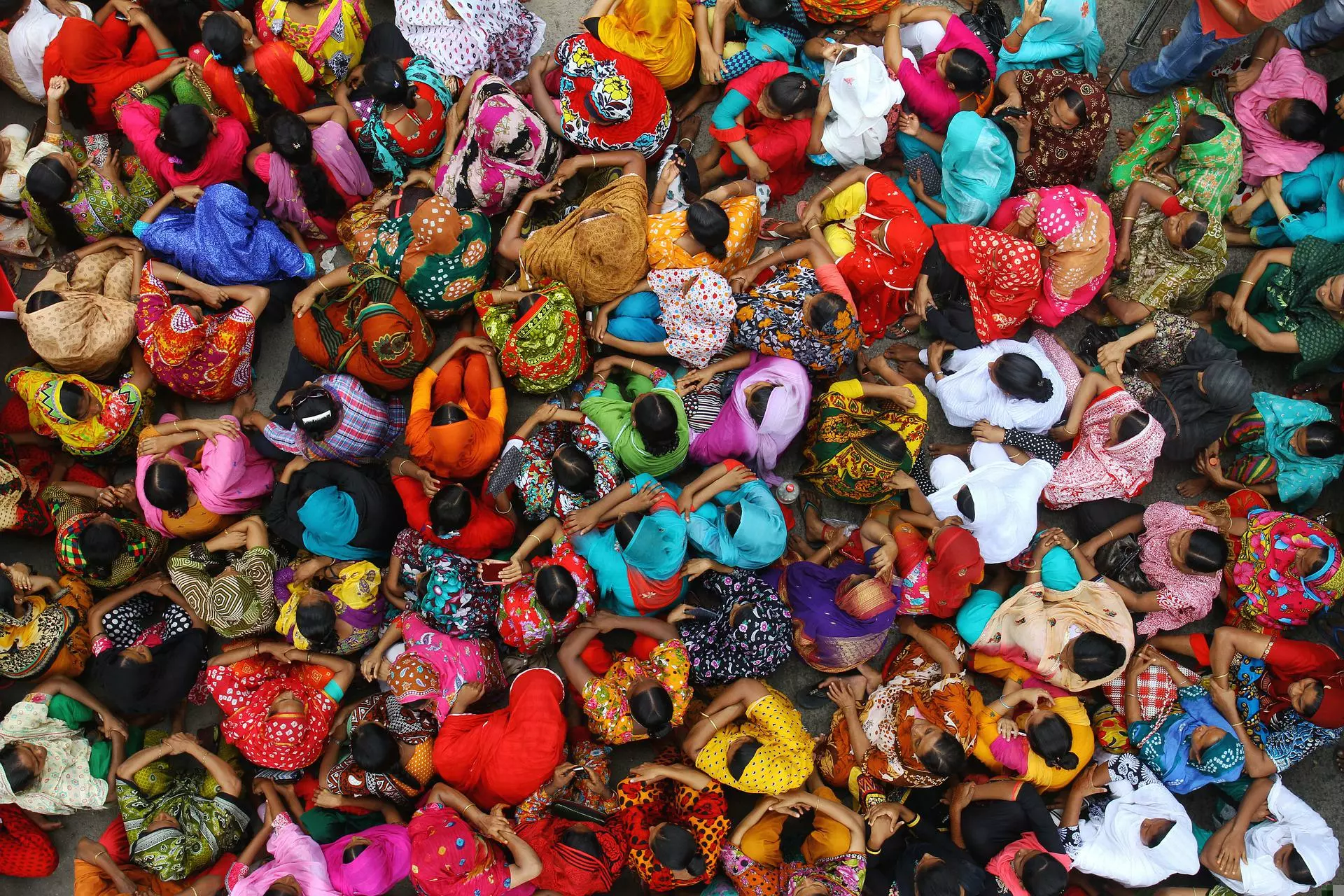 The living wage is the one that allows you to live from only one job. Today, it is mainly the concern of emerging countries, or at least of their inhabitants. The latter are the workforce of the global textile industry. Countries like Vietnam, Bangladesh and Cambodia have to play on two counts: to support their governed and to attract foreign firms, with unbeatable prices. Already reluctant to raise their minimum wage, governments in South Asia are not ready to implement a living wage.
Vietnam pushes back on minimum wage hike
The Vietnamese Chamber of Commerce and Industry has decided to postpone the implementation of a 6% increase in the minimum wage . It should take place from January 1, 2023, six months after the initial date. Pham Minh Huan, former deputy minister of Labour, Invalids and Social Affairs, spoke of a "shock" . Businesses would have had just two months to prepare for the increase as they recover from the impact of the Covid19 pandemic. This increase in the minimum wage will apply to Vietnamese companies. In Vietnam, the net national income in 2020 was $2,230/year, or about $186/month.
[…] This measure follows requests from the International Labor Organization (ILO), and aims to protect the most vulnerable workers in fashion and other sectors. Typically, Vietnam conducts minimum wage reviews every year . But over the past two years, its leaders have focused on economic recovery, abandoning social issues. […] 
"Forcing brands"
On April 20, during Fashion Revolution Week 2022, Cécile Duflot, Cécile-Jeanne Gayrard, Valeria Rodriguez and Catherine Dauriac discussed living wages. The first idea to emerge from the discussion is the obvious carelessness of companies. And even if an entrepreneur decides to produce sustainably, starting by respecting the rules already written, he faces a problem. Competing companies, which have made the opposite choice, are only rarely penalized. Moreover, there is little or no aid for fashion brands that promote eco-responsibility. In a world governed by the market, it is difficult to get by by inflicting these financial handicaps. Consequently, if we want to see things change, we must constrain the players in the textile industry.
To do this, the NGO is about to launch a gigantic petition. From the beginning of the summer, she will launch the Good Clothes Fair Pay campaign . One million signatories are expected; all must be a European citizen. With these signatures, the petition will push for new legislation. It ' will require all brands and retailers selling products in the EU to carry out due diligence on living wages across their global supply chains." This strategy is based on globalization to bring about change within the European Union, but also in labor-intensive countries, such as those in southern Asia. The project is currently under discussion at the European Commission.
➔ Read the full article on Reset