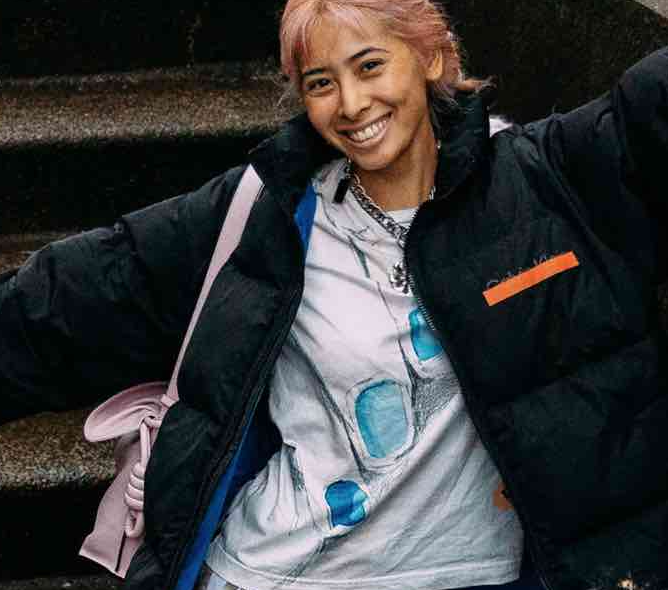 The last few decades have brought a step-change in how people use technology to communicate, express themselves and shop. The story of this decade is Web3, and it's arriving faster than the breakthrough technologies before it. While it's still early days, this past year has changed fashion permanently, often in ways unseen. The industry, through action or inaction, has had to decide its approach to Web3, whose cultural principles are in many ways antithetical to traditionally top-down fashion.
The clearest example of this existential change? Digital fashion. Digital goods now have real-world value, meaning major brands are investing. This is more than just a technological shift, it's a cultural shift, too. That's also seen in the adoption of NFTs and other blockchain-based assets. The first years of the pandemic forced innovation in these spaces, fast-tracking an evolution. From here forward, we will see fashion live out its post-evolution path.
While many brands have introduced quick-turn experiments that tapped into the immediate zeitgeist, they are also preparing for this shift in the long term. LVMH has negotiated with competitors to form a luxury-friendly blockchain consortium. The British Fashion Council created a new award for metaverse design; and the Council of Fashion Designers of America has embarked on an educational series. Farfetch re-launched its business accelerator with a Web3 focus; while Kering introduced an internal programme to upskill its global employees. Gucci, Off-White, Farfetch and Tag Heuer now accept cryptocurrencies. 2022 got off to a bold start, with the Web3 community energised by the recent news that sports giant Nike had acquired the fledgling startup Rtfkt, suggesting the powerful pull of Web3 expertise, says Cathy Hackl, co-founder and chief metaverse officer of consultancy Journey.
"It's the year where tech really had a front row seat to the fashion world," Hackl says. "When I attended New York Fashion Week, I felt like people understood why tech people were there."
There's still a lot to be proven, but the end of the crypto bull market has been fundamental, says Olivier Moingeon, co-founder and chief customer officer of NFT platform Exclusible, which has worked with luxury footwear label Hogan and watchmaker Frederique Constant on NFT drops. He explains that the "huge swing from massive fomo and curiosity to a massive change in market conditions eliminated the inherent bad choices and bad actors made during the euphoric stage". Now, he says, the industry is better structured to give rise to more creativity, long-term visions and complex projects.
"This feels like the internet meltdown of Web1, and some of the best companies that we recognise came out of that," says Craig Palmer, CEO of NFT curator and marketplace Makersplace.
However, it will be a while before NFTs and digital goods are as commonplace and culturally relevant as smartphones and Instagram strategies. There's also a lot to overcome before the Web3 era is embraced by all: fashion traditionalists have shown resistance to a future divorced from tangible reality, introducing a growing divide that is both technical and cultural, inviting us to redefine reality, luxury and taste. But, history tells us that counterculture spreads and fashion adapts — in both aesthetics and the arenas in which they are presented.
This year, it's not just a change in aesthetic, but a change in the fundamental purpose of products. Every brand has been obliged to re-define its values, its products and its audience, even if this has still been relegated to an intellectual exercise. In other words, it's still the beginning of a sea change, but there's no going back.
Rethinking reality
In 2022, "IRL" became a moot point, as our collective understanding of "real life" became less clear. As Amber Slooten of digital fashion house The Fabricant puts it, buying a digital outfit or attending a virtual concert generates real emotion the same way a flurry of Instagram "likes" or a Zoom conversation can generate real feelings.
Now, instead of referring to the "real", we distinguish between the digital and the physical. Prada's Timecapsule drops now start with a digital piece and continue with physical goods and experiences. Even that system is short-lived, as augmented reality offers varying views of a shared reality. Timex's new physical watches come with a twinning AR wearable. Rtfkt's physical black hoodie comes with digital wings. "We saw the rise of the first Web3 brands and their unique brand architecture, [which was] intellectual property and visual universe first, products and industries second," Moingeon says.
In a similar vein, Hermès has now been obliged to define the meaning of a luxury handbag. In a legal dispute with artist Mason Rothschild, Hermès argued that digital images inspired by its Birkin bags are "digital knock-offs, or digital versions, of physical Birkin handbags" and that they are "digital commodities". However, the high-cost, rare image communicates social status in the same way the bag does, as they are both tricky to acquire and can cost tens of thousands of dollars. That wasn't the only conflict. StockX and Nike were at odds over the question of NFTs tied to sneakers. StockX argued that its Vault NFTs, which depict sneakers, are not "virtual products" or digital sneakers, but rather a means of identifying a product, akin to images on e-commerce sites.
Many of these conversations are a continuation of existing dynamics: hard-to-acquire pieces, regardless of price point, have adopted a luxury ethos; sneakers have become the modern-day tulips as a collectible asset that might never touch the ground. And social media has already fostered vibrant, influential parallel realities.
Because digital objects aren't limited to the laws of physics, digital designers have divorced form from function, often pushing the limits on norms of aesthetics and igniting cultural clashes on value and taste. They also face new questions: do avatars age? Does clothing decay over time? Do models need to walk?
Collectors and brands are still figuring out how to identify and price craft. To that end, many have stopped differentiating between digital fashion design and traditional fashion design; at PVH's Tommy Hilfiger, traditionally trained designers now design digital garments that often appear on the brand's e-commerce pages. Similarly, Slooten's training at fashion school and subsequent success as a digital fashion designer is all very "real". That's why now Alice Delahunt has left Ralph Lauren as chief digital officer to foster the next generation of design talent, she doesn't call it digital fashion. To her, it's just fashion.
A shift in power
Delahunt is one of the most prominent fashion executives to leave a senior role at a legacy brand to tap into fashion's metaverse and Web3 opportunity. In the next phase of the internet, startups are often the most influential, with power shifting from the big name brands to smaller entities with outsized influence. Similar to how fashion editors left cushy roles to join the likes of Instagram, Pinterest and Snapchat with the rise of Web2, fashion execs are betting that future success lies in the next phase of the internet.
It's not just Delahunt. For her new company, Syky, Delahunt recruited former Estée Lauder and Ralph Lauren exec Roxanne Iyer as COO and former Burberry colleague Jonathan Bennett as CTO. Others to leave the relative safety of fashion giants include Adidas's Ben Mayor White and LVMH's Ian Rodgers, who made a bet on crypto hardware wallet Ledger in late 2020. This trend follows in the trails forged by those including Net-a-Porter founder Natalie Massenet and Instagram's director of fashion partnerships Eva Chen, who both made similar jumps to startups during the arrivals of Web1 and 2.
Power is shifting in other ways as well. A new influential culture has emerged, and gaming, metaverse and Web3 influencers are joining the tradition of bloggers, Insta stars and TikTokers before them. "A big signal for me this year was being invited to the Tommy Hilfiger show, and being pulled into the VIP where I was hanging out with A-listers like Travis Barker and Kris Jenner in the same area with [founder of crypto-native brand 9dcc] Gmoney and [NFT artist] Fewocious," Hackl says. "It was a really interesting moment for me to see that collision of both the traditional A-listers and the new forces of fashion." Now, instead of copping an invite to a Gucci, Prada or Balmain party because of social status, an anonymous token holder — who happens to be a dedicated brand fan — might gain access.
Brands who might have tiptoed into conversations on social media must now embrace the even more exposing concept of "community'', in which communication flows both ways. "A new brand-fan relationship is starting," Moingeon says. Meanwhile, decentralised platforms and access to design tools means that talent can thrive outside of standard siloes.
A question of taste
As it is with any new trend, aesthetic or audience, there is resistance from endemic fashion tastemakers and customers, inviting questions around what is tasteful and what is valuable. This presents a tricky balance for brands who want to evolve and stay relevant without alienating loyal customers or eschewing entrenched tenets, in the same way that the aesthetic transition from signature stilettos to sneakers and streetwear on the runway was jolting.