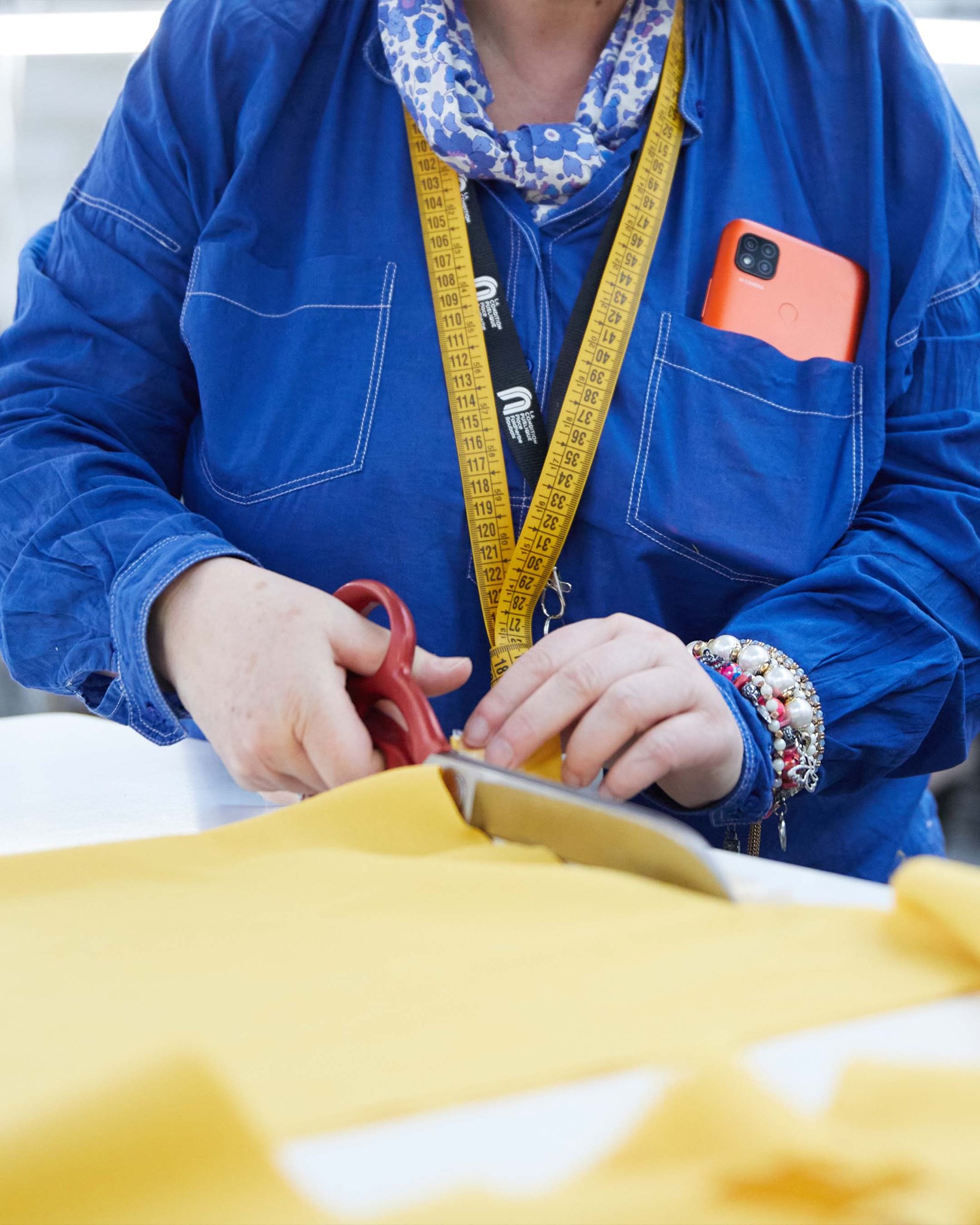 For the occasion, the organization will organize during three days several training workshops in the making of T-shirts, bobs and masks, as well as various round tables on topics such as the future of textiles, upcycling or professional reconversion in the social and solidarity economy sector. A private screening of the report Re/faire des masques, une filière, une industrie by Benjamin Carle and Ella Cerfontaine, tracing the beginnings of the Résilience project, will also be organized.
The organization will also take advantage of the event to unveil its new mobile application, centered on its Low Impact label, intended to promote relocation, the creation of inclusive jobs and the reclaiming of French know-how. It will aim to help people consume in a more responsible and supportive way.
This is the first physical event for the platform launched in March 2020. Bringing together more than 60 textile workshops, Resilience had been created during the health crisis, with the aim of "proving the industrial strength of the social and solidarity economy," describes the organization in a statement. A project that allowed the production of tens of millions of masks in a few weeks thanks to the alliance of various SMEs in the textile sector and social integration enterprises. Today, Resilience wishes to work towards the relocation of the French textile industry.