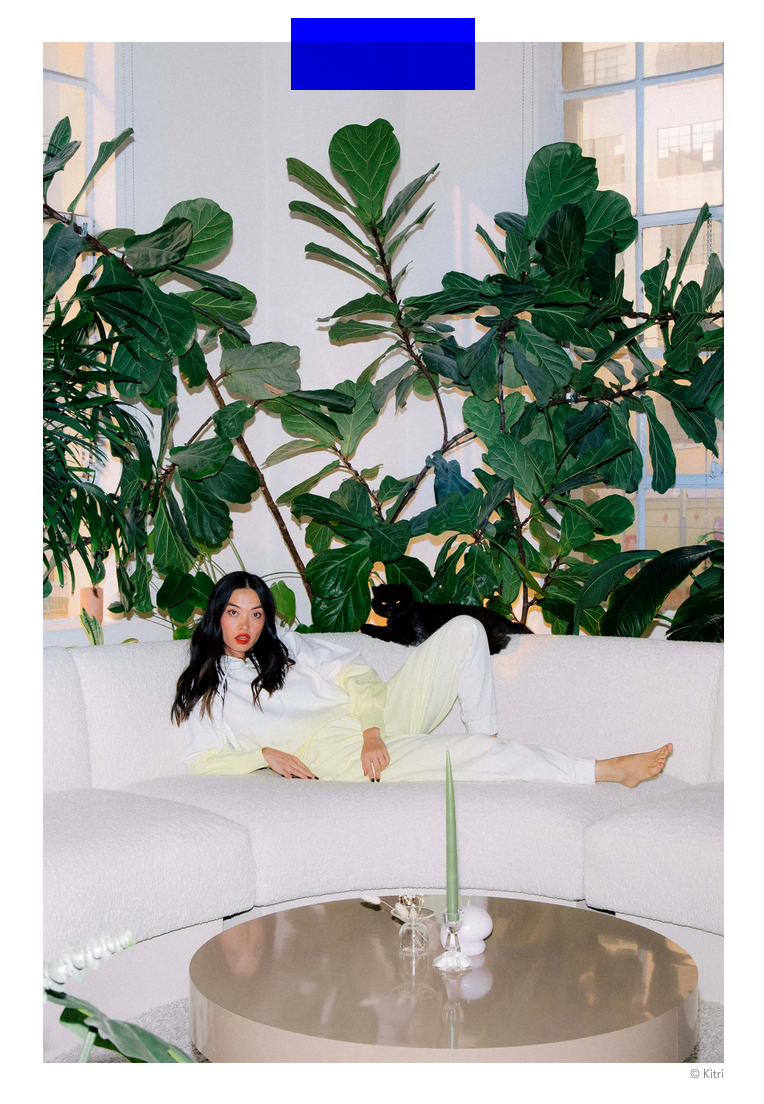 When Haeni Kim set up her dress label, Kitri, in London in 2017, the decision to start as a direct-to-consumer business selling online raised a few eyebrows. Three years on, business models such as hers are attracting lots of attention as small luxury labels despair of the traditional fashion system and search for more efficient ways of operating.
For an increasing number of brands, it is no longer sustainable to make clothes that might or might not sell. The traditional model of selling through multi-brand retailers has been called into question as these retailers struggle for survival in a bleak Covid-19 landscape. Likewise, the traditional fashion season model — of inundating consumers with new looks all at the same moment — invariably plays to the advantage of the big players.
While Kim has not entirely forsaken wholesale (she sells to Selfridges and Brown Thomas), Kitri avoids fashion week and puts a heavy emphasis on pre-orders and made-to-order directly to customers. This approach helps minimize waste and creates an equilibrium between supply and demand. "We're not just banking on the fact that people are going to love everything that we make all the time," she says.
Kitri produces monthly collections and weekly drops. New pieces are released in strictly limited runs, which allow the company to gauge customer interest and demand without overproducing. Once a style has sold out on the site, Kitri encourages pre-orders and delivers the product to the customer within eight weeks.
The pre-order model is also working well for Telfar and Khaite, two New York labels that have built accessible luxury brands. New York-based fashion designer Misha Nonoo made a big shift back in 2016, quitting fashion week and terminating all her wholesale relationships. "I found it to be an endless loop of chasing my own tail. A buyer would come to the showroom and they were so reliant on looking at a spreadsheet, as opposed to knowing their customer," she explains. Today, the brand produces all pieces on demand and delivers to the customer within 10 days.
Pre-orders, where customers pay upfront for products they will receive days or weeks later, are not new in fashion. For decades, brands have hosted trunk shows where customers can order and receive a product weeks after it is shown on the runway. Luxury e-commerce company Moda Operandi championed this approach online and has doubled down on its trunk show business during the pandemic, hosting a series of virtual shopping events where clients enjoy early previews of collections and interact with designers in real-time.
In the Covid-19 era, it's a smarter way for brands to release their collections, says Thomai Serdari, a luxury marketing professor at New York University. "There is so much risk in the market today, and consumer behavior is unpredictable. [Pre-orders] allow for better planning, production investments can be more accurate, and brands can also better measure consumer tastes and preferences, which is information they've lost if their retail partners are not there."