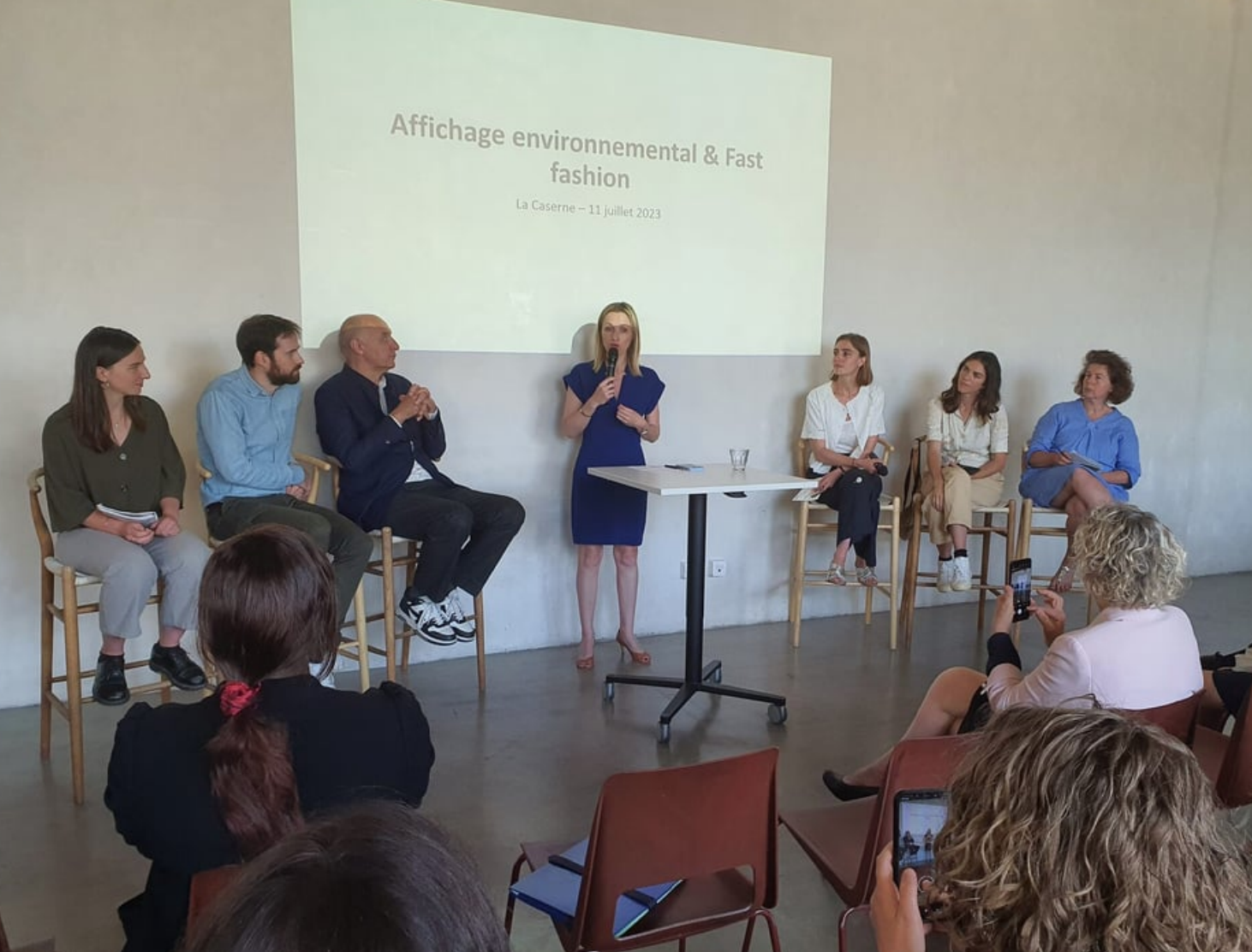 On Tuesday, Bérangère Couillard, the French Secretary of State for Ecology, denounced a fast-fashion model that is "destructive for our planet, for the human conditions of the countries that host their production and also destructive for the textile sector, which may never recover", during a visit to the premises of a responsible fashion incubator, La Caserne, in Paris.
With a view to the introduction in 2024 of an "eco-score", a calculation of the environmental impact of the textile sector that the companies concerned will have to display on their sites, the government will be "working to find a good way of incorporating" the specific share of fast-fashion, based on the rapid renewal of collections at very low prices, explained Ms Couillard.
The display of this environmental index will be "credible for consumers" without "frightening" manufacturers, she assured.
This score should help to "denounce" the economic model on which Shein is based, a brand which, because of its size, is the focus of criticism from public authorities and associations and which, according to the Secretary of State, bears "an extremely heavy responsibility".
In June, the NGO Friends of the Earth highlighted the "disastrous" environmental and social impact of Shein, which, according to its report, has "470,000 models available in real time" on its website — "astronomical" volumes that have no comparison with traditional retailers.
Shein is also accused of forced labour, plagiarism and encouraging over-consumption.
Economy Minister Bruno Le Maire is also considering "higher taxation for products that come from the other side of the world" in order to avoid "imports that could arrive at prices defying all competition", explained Ms Couillard.
Founded in 2012 in China and based in Singapore, the company sells only online and targets a young clientele worldwide.
In 2021, its sales jumped by 60%, propelling its turnover to 16 billion dollars, according to Bloomberg, bringing it close on the heels of Sweden's H&M.
In an interview with AFP in May, the brand asserted that it was a "demand-driven" manufacturer, "able to measure (it) very finely", enabling it to "drastically" reduce unsold stock and therefore the production of waste.
Read more – Fashion Network / AFP