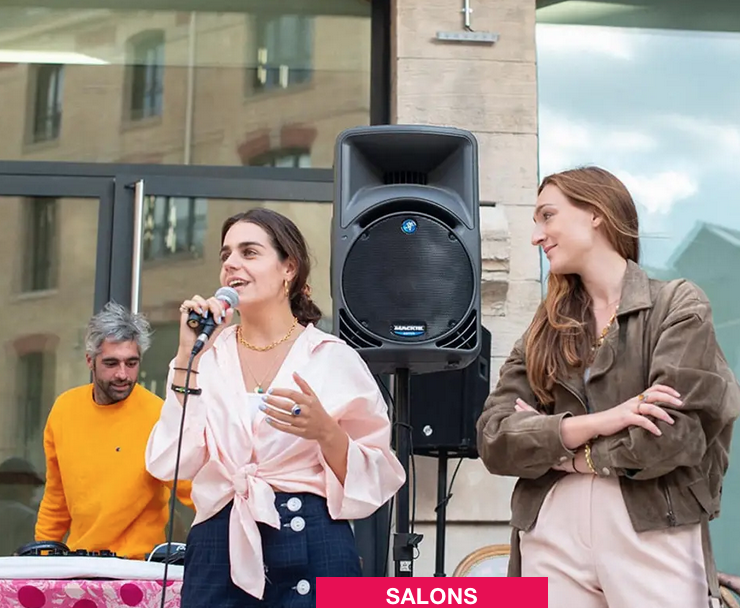 It's a first. In September, The Conscious Festival is coming to France, at La Caserne, the ecological transition gas pedal in Paris.
After seven editions in Singapore, Hong-Kong and a virtual edition in London, The Conscious Festival deploys its festive and educational program in the 10th district of Paris.
Spread over three days, from September 24 to 26, the festival offers conferences, workshops, music and a designer market.
The Conscious Leader Fashion Bootcamp
For the professionals of the sector, The Conscious Festival organizes its Conscious Leader Fashion Bootcamp. The festival says in a release that this specific course is designed as a tool for industry and ethical fashion leaders and will bring together executives and decision makers to exchange around key topics such as raw material sourcing, circularity, traceability and transparency, and finally mission-based businesses and inclusion.
This paid event (243,39 euros) will take place on Friday, September 24 from 12pm to 6pm. For the public, the physical festival is available from 16.98 euros. Finally, in parallel to the Parisian event, The Conscious Festival also offers an online program.
Focused on responsible fashion, Sunday offers a wide range of conferences in English and French, addressing themes such as "The real issues of ethical fashion", "Emotional Fashion", "Designers: the new wave", or "Made in what? The coolest innovations in sustainable fashion".
Among the speakers are researchers, designers, entrepreneurs and activists: Sakina M'Sa, designer and founder of Front de Mode; Benjamin Benmoyal, designer (won the LVMH Grand Prix Scholarship); Isabelle Lefort, co-founder of Paris Good Fashion; Charlotte Dereux, co-founder of Patine Paris; Sandrine Conseiller, CEO of Aigle; Sarah Forst, co-founder of Bureau Badass; Stan Muraczewski, CEO of Zero Waste Shoes.
A brand village will allow the public to purchase a selection of unsold items from old collections or with slight flaws. Among the labels present: Aigle, Patine, Mina Storm or Bizance and Circle.