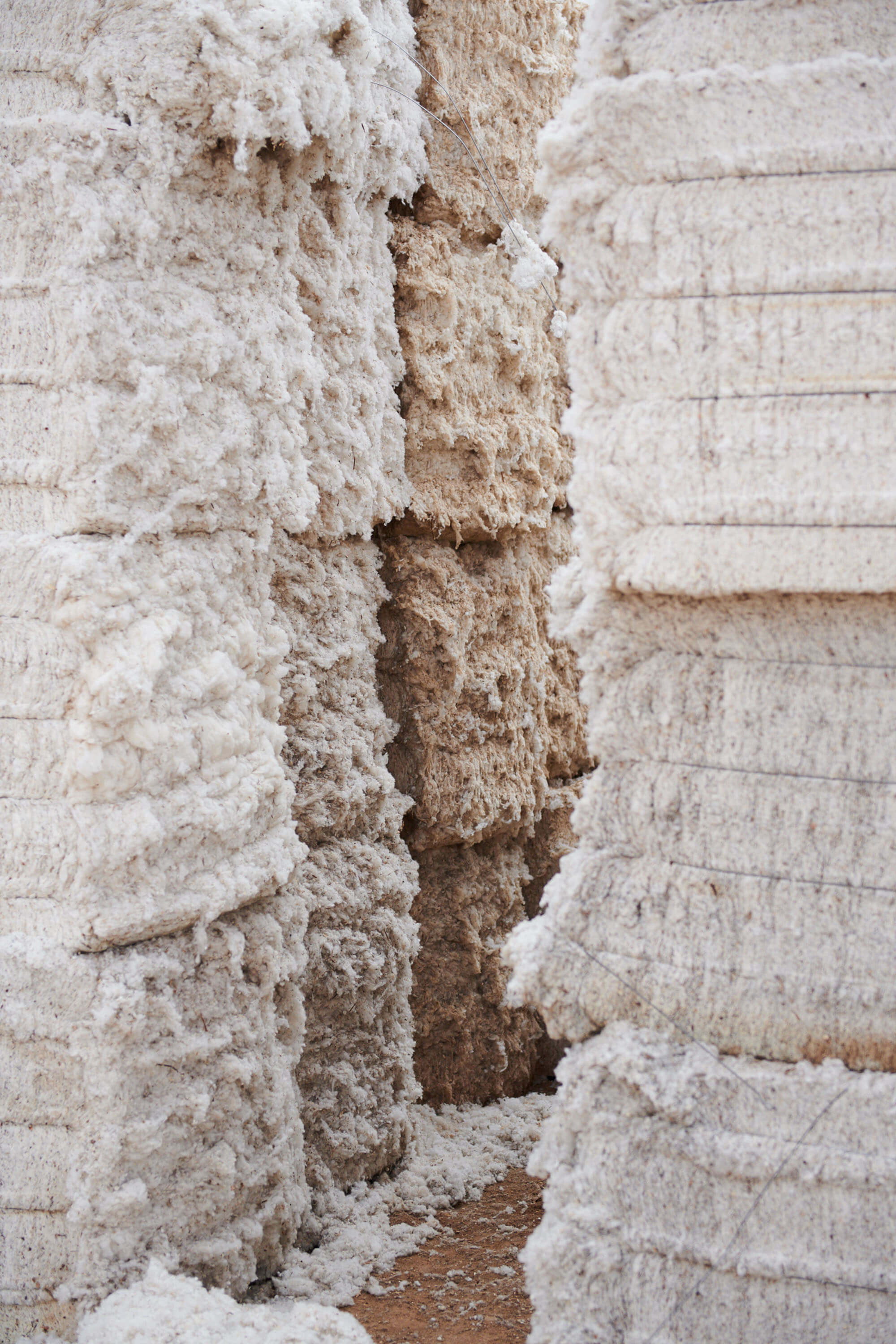 For the past few years, New York fashion brand Another Tomorrow has sourced its wool from two farms in Nile, a rural town in Tasmania, Australia. However, one of the farmers has struggled through a series of droughts that dried up forage for his sheep, threatening the supply of wool.
When an unusual amount of rainfall then hit the region this year and forage was plentiful, the farmer thought he was finally getting a break. In August, after shearing the sheep, he sent the wool for testing. The verdict was disastrous: The heavy rainfall had transformed the quality of the wool, making it unsuitable for Another Tomorrow's fabrics, which required a thicker quality. "The technical quality of the wool changed so dramatically that we couldn't use it," says Vanessa Barboni Hallik, CEO of Another Tomorrow. "We had to seek out a new supply."
Another Tomorrow is just one of many fashion companies to have faced shortages of raw materials because of unpredictable and extreme weather patterns caused by climate change. From cotton to cashmere, many categories of natural fibres and textiles are feeling the impact.
For cotton, the top six production countries — India, Pakistan, Brazil, China, the US and Turkey — are significantly exposed to climate instability, with north western Africa and western and southern Asia at highest risk, according to a report by Cotton 2040. Some 40 per cent of cotton-producing regions will experience shorter growing seasons by 2040.
It's not just cotton at risk. Silk production is also threatened in tropical regions, where elevated temperatures will make caterpillars struggle to build their cocoons. The impact on the silk industry could threaten the livelihoods of more than 2 million people. The quality and quantity of cashmere are also diminishing, affected by unstable temperatures and diminishing water supplies as well as overgrazing that has an impact on the growth of goats' winter coats in Mongolia.
On 17 November, Google announced it was launching the Global Fibre Impact Explorer, a tool built atop Google Earth and Google Cloud to identify and assess the environmental risks of 20 different fibres due to factors including air pollution, biodiversity, greenhouse gasses, forestry and water use. The tool is part of Google's ongoing partnership with WWF to build a platform that tracks raw sustainable materials, and specifically looks at the connection between climate change and raw materials used in retail. Stella McCartney is the first brand to test the tool, and more have shown interest, according to Google.
The warnings from scientists are stark. "The fashion industry needs to understand that this is what we expect to happen — more crop failures of all sorts," says Jennifer Francis, acting deputy director of the Woodwell Climate Resource Centre and a senior scientist. "It's most likely that the crops that are used for fabrics will become even more expensive or just not available."
Fashion looks for solutions
In 2015, luxury giant Kering warned that the quality and availability of raw materials was already being impacted by the climate crisis. "A lot has changed from five years ago when we were just becoming aware of the potential risks," says Helen Crowley, head of sustainable sourcing and nature initiatives at Kering. "The sector is now looking for climate solutions."
One solution is to diversify supply across geographies to ensure that if weather conditions falter in one region, fashion companies can turn to another. Another Tomorrow, for example, is expanding its supplier base to reduce the risks of shortages in future. However, diversification of supply has drawbacks, including making it harder for companies to verify the working conditions of their suppliers. "We believe in having traceable supply for good working conditions," says CEO Barboni Hallik.
Read the full article on Business of Fashion