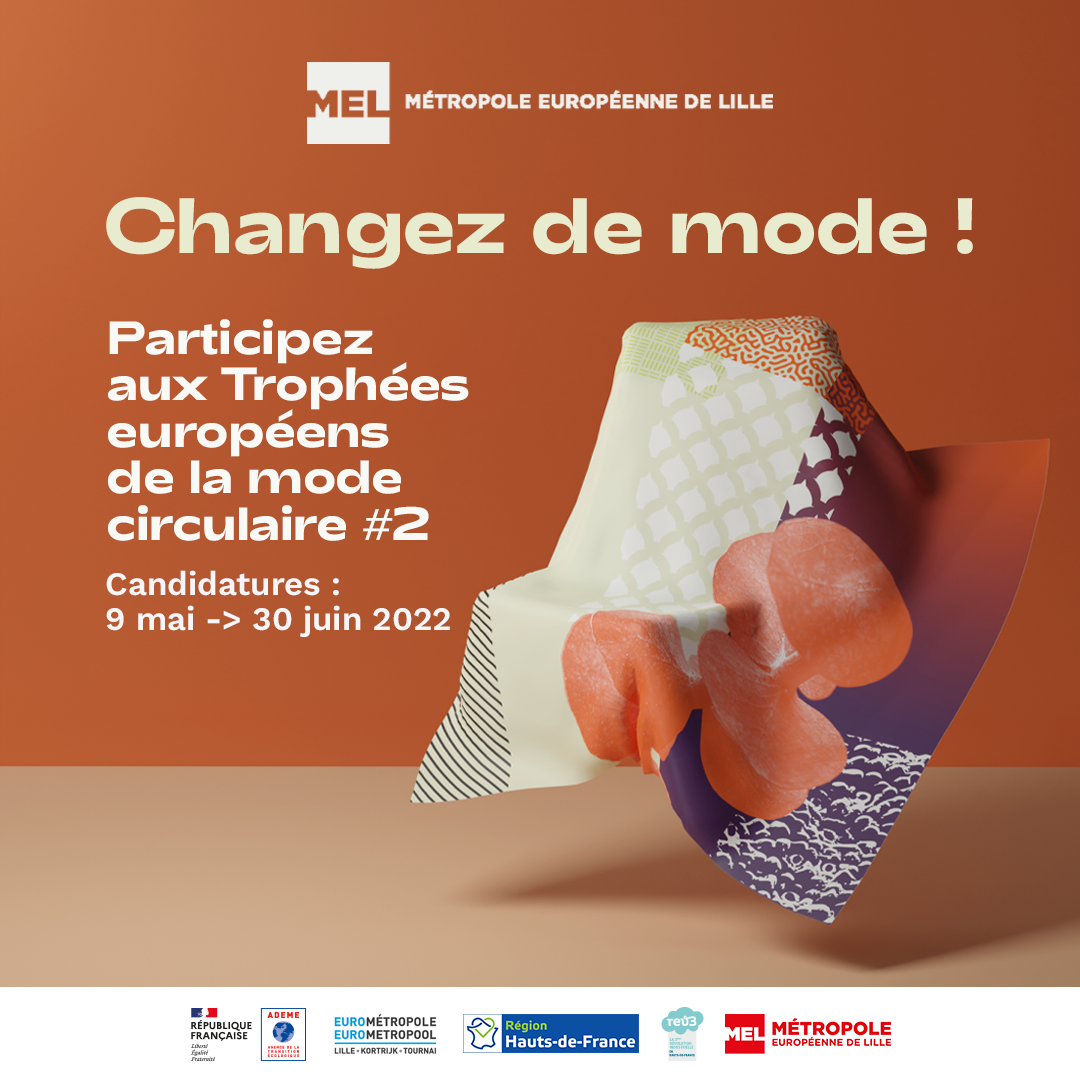 This competition is open to all projects in the fashion and clothing sector in France, Belgium and the Netherlands. It rewards products, services and processes that reduce the impact of the sector on the environment.
As the home of the largest national textile brands and with a strong current dynamic around circular fashion, the European Metropolis of Lille wishes to stimulate eco-innovation in the fashion and clothing sector.
At stake: 7 trophies / prizes of up to €10,000 Awards ceremony in November.
CHANGE YOUR FASHION!
Apply until June 30, 2022 on www.modecirculaire.com