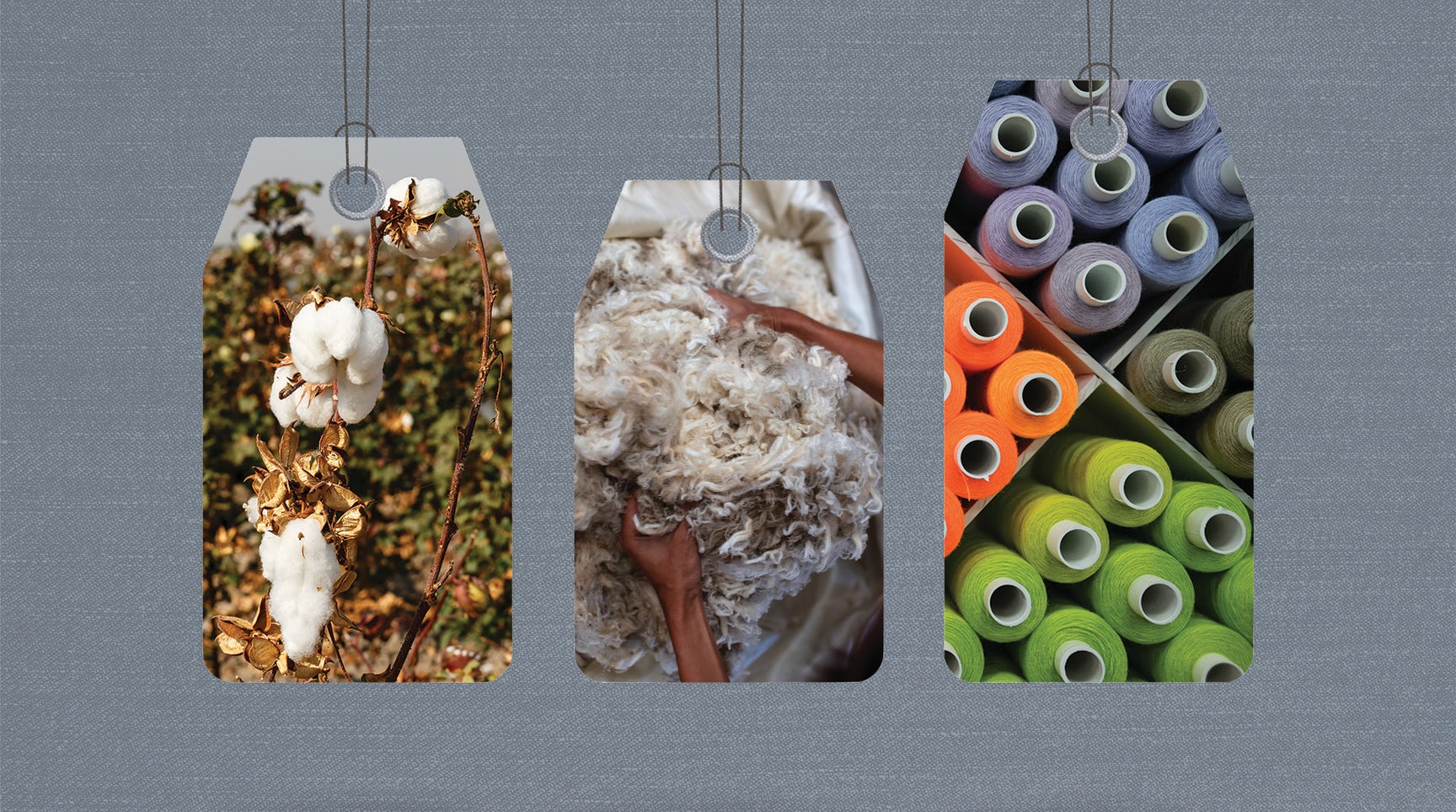 As of May 27, visitors to the websites of H&M and outdoors brand Norrona can check how much water, pollution, fossil fuels and greenhouse gas emissions went into making a cotton T-shirt or pair of shorts compared to the industry average. Both brands are able to disclose the information through the use of the first consumer-facing application of the Higg Index, a suite of tools developed by the Sustainable Apparel Coalition (SAC) already used by numerous brands to calculate their environmental and social impact. While the programme currently focuses on materials used in a product, SAC said it will later expand to include data on manufacturing and corporate responsibility over the next 12 to 18 months.
It's a significant step in the SAC's long journey towards transparency. A decade in the making, its key aim is to establish an industry standard for gauging and reporting sustainability data. The SAC now boasts over 250 members, including H&M Group, Kering, Zara owner Inditex and PVH, the parent company of Calvin Klein and Tommy Hilfiger. Its tech platform spinoff Higg Co, which is licensed to aggregate Higg Index data has over 45,000 users in 120 countries, representing over 500 brands and 25,000 factories. More brands and retailers from the SAC's membership are due to roll out the Index's consumer-facing application over the next six months, including Calvin Klein, Tommy Hilfiger, C&A and Zalando. The goal is to eventually have all SAC members implement a public-facing sustainability rating tool, SAC executive director Amina Razvi told BoF.
To be sure, the SAC and Higg Index are not without their critics. The group's Materials Sustainability Index (MSI), a tool for gauging the environmental impact of a product's materials, has invited scrutiny over the years, particularly from advocates for natural and animal fibres, over claims that the tool is skewed towards carbon footprint and water use, and its "cradle to gate" approach does not account for factors during the consumer-use phase, such as microplastic pollution, which would highlight the environmental toll of synthetic fibres. What's more, scores are based on data submitted from the industry and existing databases of life-cycle assessments (LCA), a rigorous but costly and time-consuming method of gauging a product's environmental impact.
But concerns remain. In March, a group representing India's silk industry filed a complaint to the US Federal Trade Commission, alleging that Higg's analysis of the material is an unfair representation. The SAC said it is confident of its assessment of silk and other materials, and while it had not yet received a copy of the complaint, it takes claims of this nature seriously.
Critics also argue that life-cycle assessments used for different materials are inconsistent in their scope of data collection and do not account for socioeconomic factors or the nuances of farming and herding practices across different geographies.
Progress versus Perfection
The latest move from Higg comes at a time when more brands and retailers are labelling products with information about their environmental impact, such as footwear brand Allbirds' carbon footprint calculator and menswear basics brand Asket's impact "receipts," which tally up the carbon, water and energy that go into making, distributing and using its clothing. But there are growing calls for a unified, standardised approach to environmental reporting and labelling, one that doesn't rely on proprietary tools.
There is a sense of urgency from within the industry, too. A significant portion of industry players have aligned themselves with the Paris Agreement to keep global temperatures less than two degrees above pre-industrial levels, setting ambitious targets to slash greenhouse gas emissions and cut down in other areas of environmental impact, like waste and water use, within less than a decade. But current progress is largely out of step with these time-bound commitments and the industry is still grappling with incomplete data and blind spots.
Read the full article on Business of Fashion