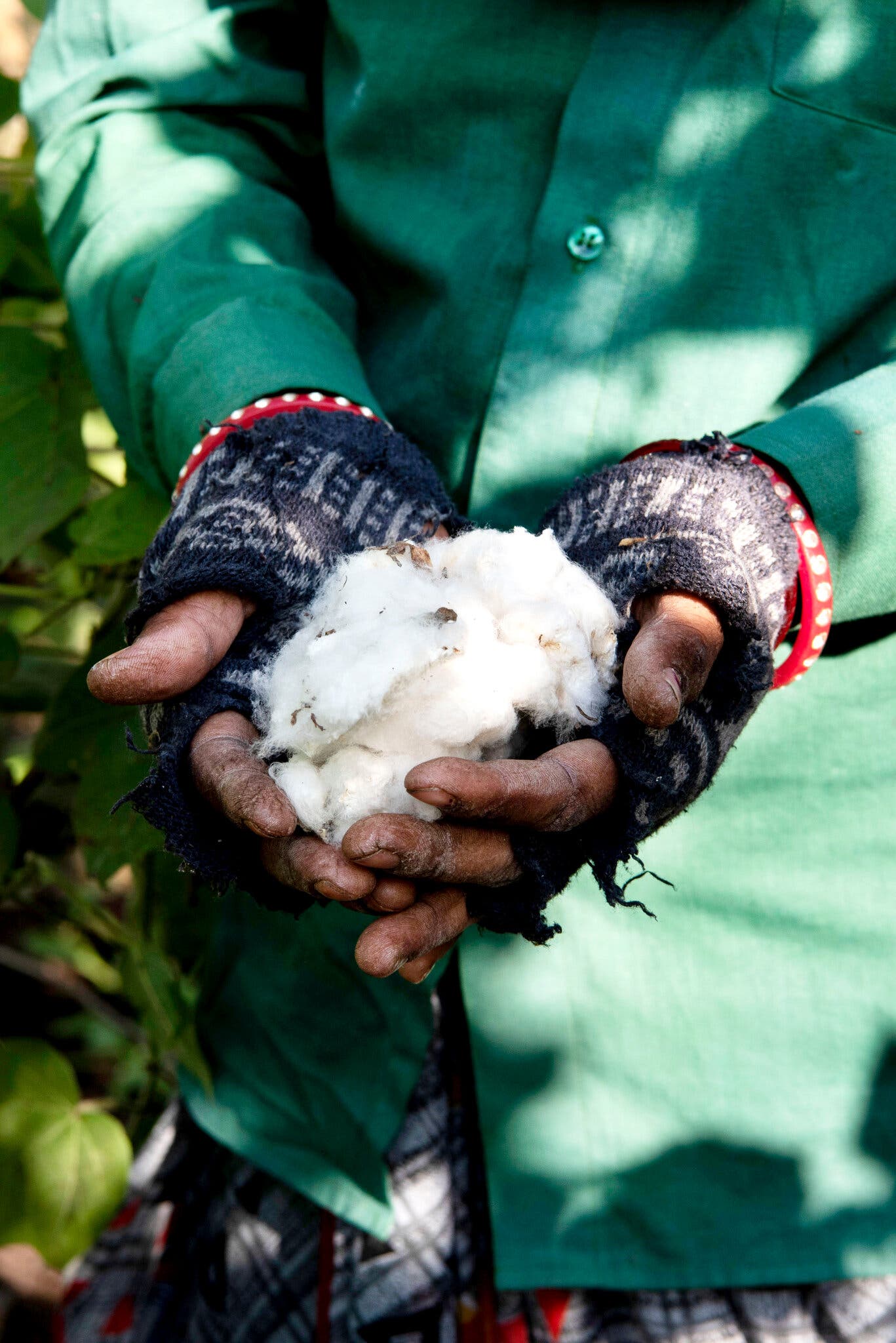 Michael Kors retails its organic cotton and recycled polyester women's zip-up hoodies for $25 more than its conventional cotton hoodies. Urban Outfitters sells organic sweatpants that are priced $46 more than an equivalent pair of conventional cotton sweatpants. And Tommy Hilfiger's men's organic cotton slim-fit T-shirt is $3 more than its conventional counterpart.
"This product contains independently certified organic cotton grown without chemical pesticides, chemical fertilizers and genetically modified seeds," the product description reads.
With the fashion industry trumpeting its sustainability commitments, those labels are both a means of value signaling and a lure to consumers willing to pay more to act better.
There's only one problem: Much of the "organic cotton" that makes it to store shelves may not actually be organic at all.
The largest single producer of the world's organic cotton supply is India, which accounts for half of the organic cotton sold globally, and where the organic cotton movement appears to be booming. According to Textile Exchange, a leading organic proponent, organic cotton production in India alone grew 48 percent in the last year, despite the pandemic.
However, much of this growth is fake, say Indians who source, process and grow organic cotton.
At the heart of the problem is an opaque certification system rife with opportunities for fraud. Consumers are assured of "organic" material by brands, which rely on official stamps of approval from external organizations. Those in turn rely on reports from opaque local inspection agencies that base their conclusions on a single planned yearly inspection (in the case of the facilities) or a few random visits (for farms).
In recent months, the credibility of these inspection agencies has been destroyed. In November, the European Union voted to no longer accept Indian organic exports certified by the main companies responsible for organic cotton: Control Union, EcoCert and OneCert. And in January, the international agency that provides accreditation to organic inspection agencies, IOAS, withdrew OneCert's ability to inspect and certify cotton processors for these labels.