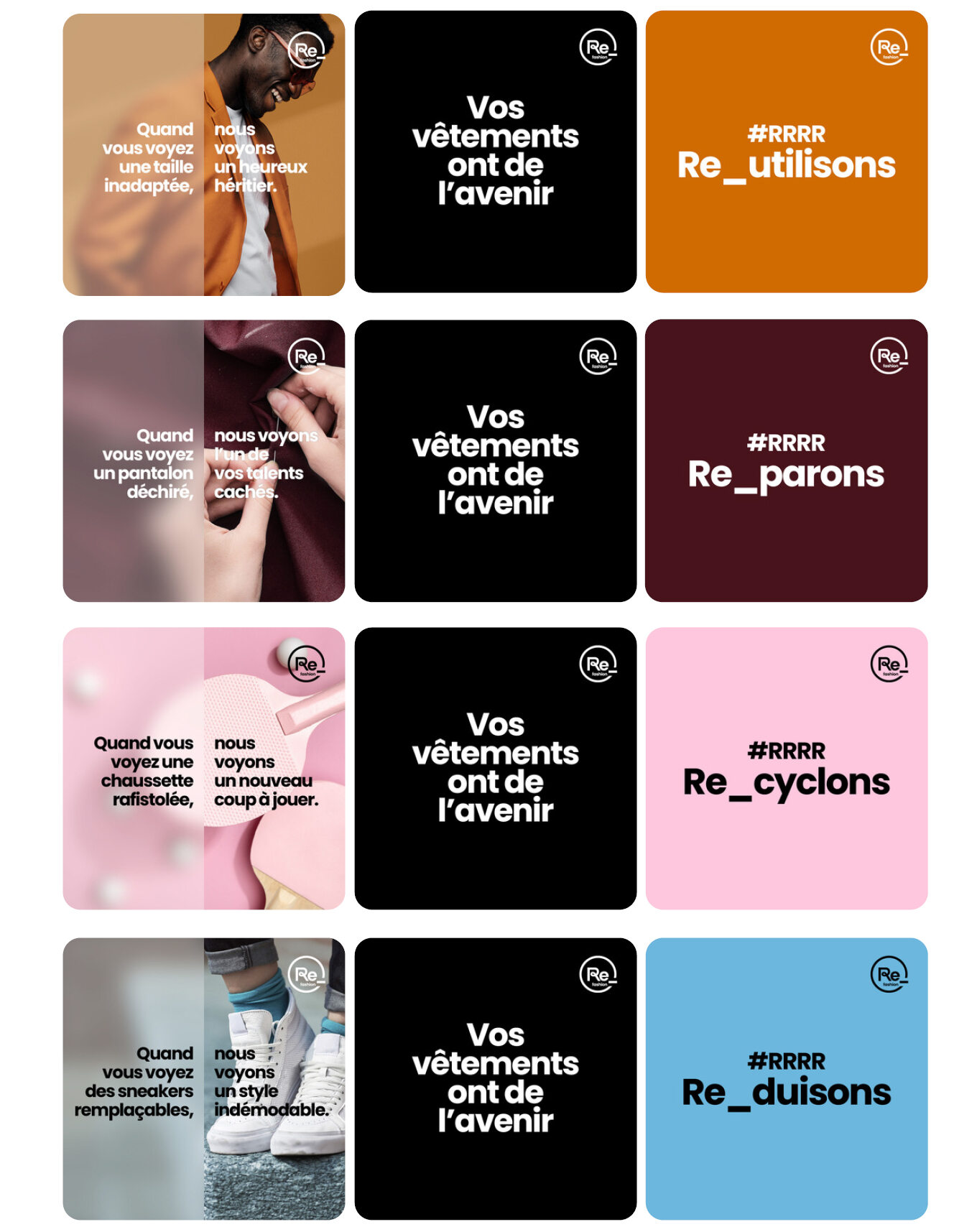 Conducted among 2,002 major consumers, the survey shows that 80% of French people now declare themselves sensitive to the environment when buying textiles, and ready to adopt ecological gestures. They are now 55% to limit their purchases to real needs, 55% to give a second life to their products and 46% to sort their closets. While the average annual budget declared for textiles and shoes is close to 500 euros, 37% of French people buy less of these products than they did three years ago, 53% have maintained their spending, against only 10% who have increased their purchases.
But what happens to the items that the French get rid of? Some 80% of the panel indicated that they have resorted to donations. The proportion is even higher among the over 50s (88%) and the inactive (85%). The solidarity actions generated by the sorting organizations, as well as the ease of donation via the system of skips, act as motivation. But 25% of the panel believes that they are less informed on the issue than on packaging, and many mention the lack of knowledge on the fate of their donations as a barrier.
"Few are those who know that once collected and sorted, 33.3% of used and non-reusable textiles and shoes are recycled and find a new life", laments ReFashion. "The idea of giving away a worn-out garment seems disrespectful. And yet, 99.5% of textiles and shoes find a new life. Without real visibility on the future of non-reusable textiles and shoes, the French still too often choose to throw these products in the household garbage. It is therefore urgent to inform citizens to encourage them to adopt the right gesture".
The resale of products on the second hand market is adopted by 42% of respondents, and even 50% of women, and 56% of those under 35. They are also 54% to declare themselves buyers of second hand fashion (62% among women, 73% among the under 35 years old, 64% among the CSP+). Among the motivations are limiting waste (89%), spending less (87%), and reducing the environmental impact (77%). On the other hand, the preference for new products (58%), the fear of a lack of hygiene (42%) and the fear of receiving a damaged or worn product (27%) are the main obstacles.
Concerning their first responsible reflex, the French most spontaneously mention donations and resale (26%), ahead of other options such as repairing products (23%), buying less but better (21%), recycling (15%), or simply reusing the product in its original function (11%). There are still 4% for whom none of these actions are taken.
In more detail, it appears that 76% of respondents repair their clothes, shoes and household linen (excluding alterations to new products). In 52% of cases, the French do it themselves, against 24% turning to someone else, including craftsmen. Share which climbs to 33% among men and 35% among 18-24 years old. Remain 24% to navigate between the two practices.
ReFashion, which launched in July a platform for connecting textile recycling actors, reported a 20% drop in the volume of textiles collected in France in 2020, to 205,000 tons. This fall is partly explained by the decline in the number of textiles put on the market during the year. More than 150 brands, including Kiabi, Okaïdi, Decathlon, Leboncoin, La Redoute, Eram or Aigle, will take part in the #RRR campaign. Which this year gains an extra "R" for "Reduce".