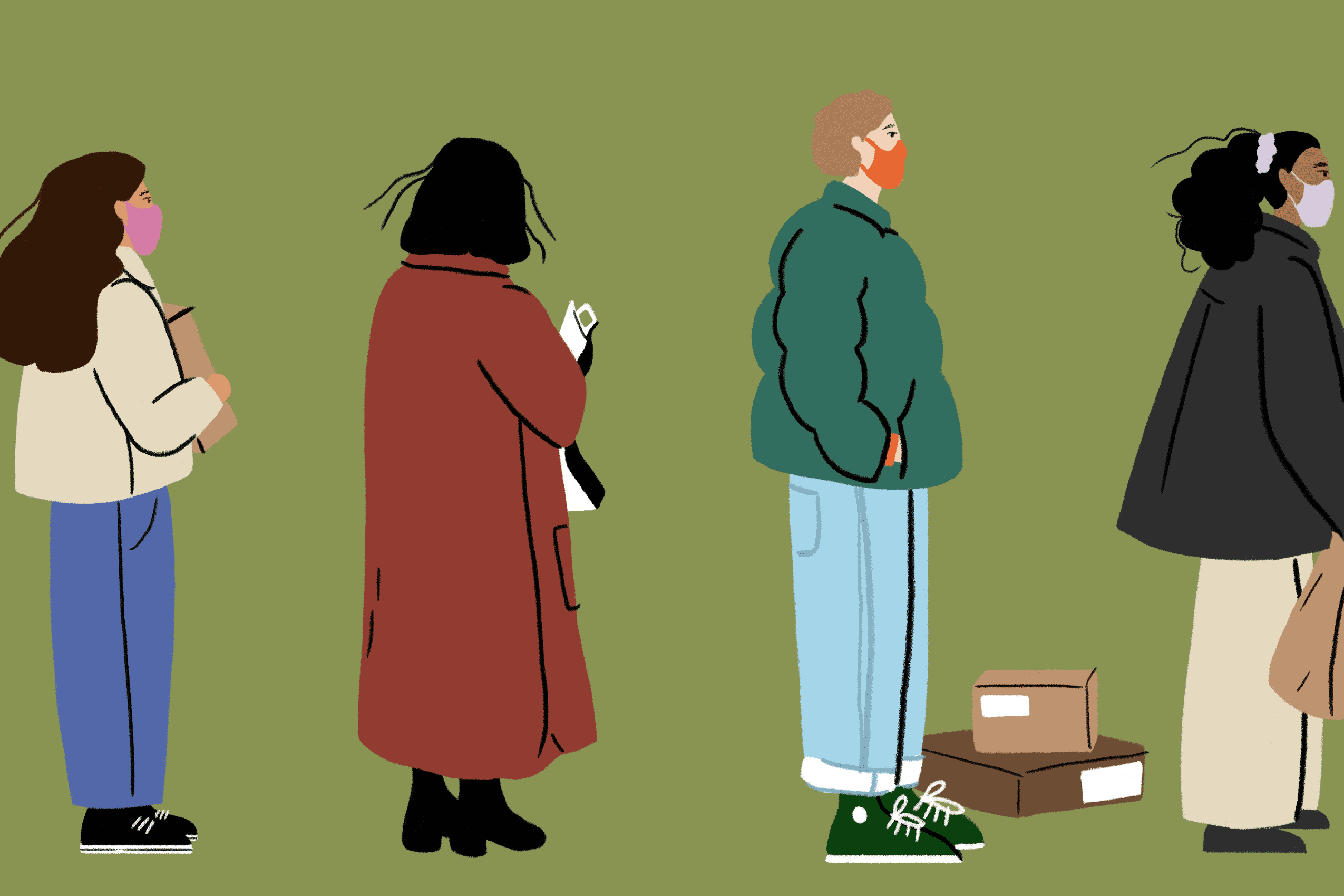 Thanks to e-commerce fast fashion giants making the returns process seamless and free, the relationship between consumer and returns has become unhealthy. Barclaycard research found that 30% of shoppers deliberately over-purchase and subsequently return unwanted items with 19% admitting they order multiple versions of the same item so they could make their mind up when they're delivered.
It's suggested that between 30 and 40% of clothes bought online are now returned to the seller. Data from analytics company GlobalData predicts that by 2023, the returns market in the UK will cost businesses £5.6 billion pounds.
The environmental impact of this mammoth problem is twofold: the carbon footprint of additional transport and the impact of returned items which don't end up being resold. Research from returns logistics firm Optoro found that transporting returned inventory in the US creates over 15 million metric tons of carbon dioxide emissions annually. That's the equivalent output of 3 million cars.
While consumers may (quite rightly) assume that their returned item will end up back on the virtual shelf and sold, this isn't often the case at large retailers. Much of what is returned either cannot be resold or is too expensive for companies to prepare for reselling. Instead, it ends up going to landfill. This damaging practise has been reported across many mainstream brands but it doesn't have to be this way. In the sustainable space, brands are tackling the problem in innovative ways.
Sizing is the most common reason for returned apparel so improving the customer experience prior to purchase is the easiest way to lower return rates. Detailed size charts and fit notes tailored to individual items is crucial. Similarly, showing clothes on multiple models gives customers an idea of how the piece falls on different body shapes. London slow fashion label Lora Gene is a good example of this; each item is consistently shot on two models of different sizes.
Swedish menswear brand ASKET has tackled the issue at the source by making products available in a larger range of sizes, using their 15-tier system. This extra granularity can initially make it harder for customers to find their best fit so to mitigate this, they decided to bring in a size finder tool. The tool uses a proprietary algorithm based on machine learning technology to determine the correct size. "The existing sizing system suits the industry, designed to keep production costs down by squeezing as many people into as few sizes as possible. Our theory goes that a better fit will help cut down returns, ensure a garment is worn longer and ultimately reduces waste. And it's proven to work as we see a healthy distribution across the sizes and our return rates are lower than the industry average," August Bard Bringéus, Co-Founder of ASKET, explained. Although still in its early stages, the size finder tool saw the overall return of items decrease by 15%.
Other new tools in the fashtech space are looking to ease this process too. Take Presize, a Munich-based start-up that's created a smartphone app using a patented AI-algorithm to take body measurements and confirm accurate sizing. Designed to be embedded in e-commerce storefronts to improve the customer experience and the rate of the return, the app has so far saved over 11,700 kg of CO2 since it began. San-Francisco based Unspun, a robotics and digital apparel company, has a similar aim: to reduce global carbon emissions by 1%. They have developed design technology that translates a 30-second body scan into digital jeans to create a pair that fit perfectly.
With size and fit concerns, eliminating returns across the fashion industry completely seems unrealistic. However, with a greater awareness of the returns process, exciting technology developments and an appreciation and respect for how our clothes are made, hopefully the rising return rate can be halted.