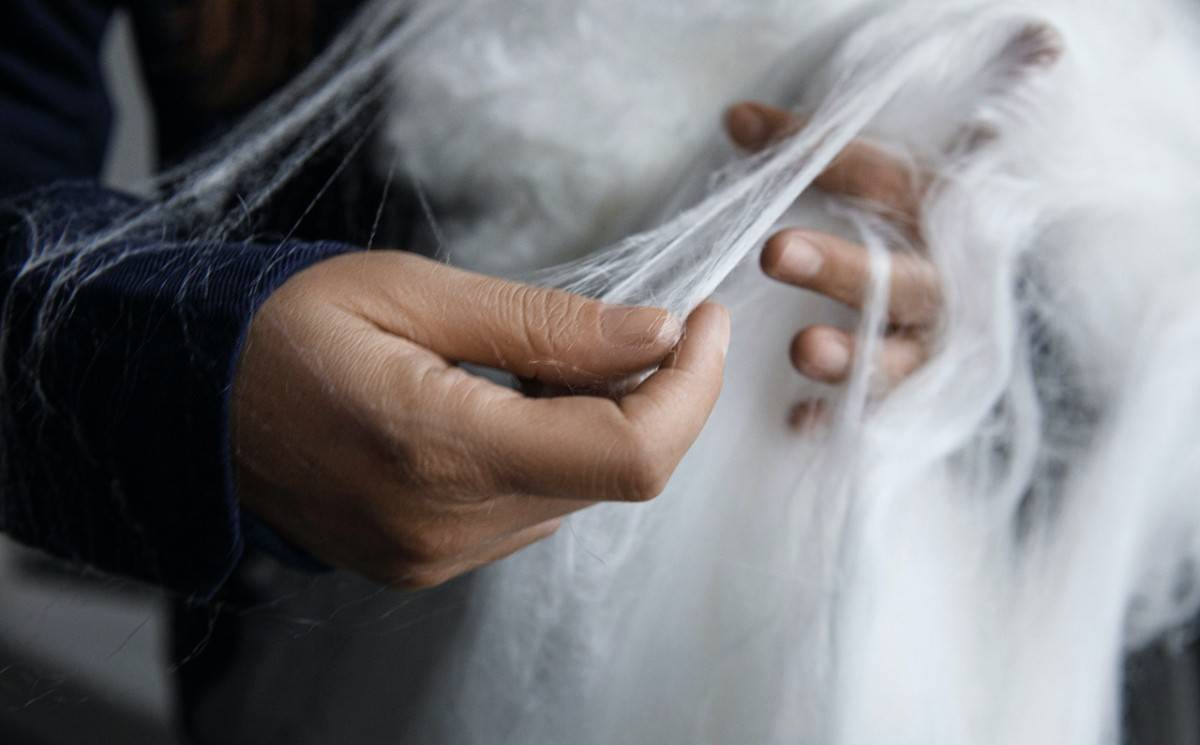 As winners, Spinnova will receive 50,000 euros and a one-year mentorship from Yann Gozlan, founder and president of Creative Valley.
The award was launched in 2017 to support and encourage technological innovations that contribute to transforming and reinventing the fashion industry. It is open to any entrepreneur or start-up, French or international, who are willing to develop their project in France.
The projects have to offer innovative and technological solutions in fashion design, production and distribution to help develop "an accountable and transparent fashion industry, considering economic, environmental and social issues".
Spinnova impressed the judging panel for the way it is transforming how textiles are made sustainably with technology that can make cellulose-based materials that are cost-efficient and environmentally friendly.
Lotta Kopra, chief commercial officer at Spinnova, said in a statement: "Spinnova transforms the way textiles are manufactured globally. Our unique mechanical process without any harmful chemicals enables production of textiles fibres that have minimal environmental impact.
"We feel honored to receive the ANDAM Innovation award. We see this as a great opportunity to introduce our sustainable solution to the fashion industry in France and beyond."