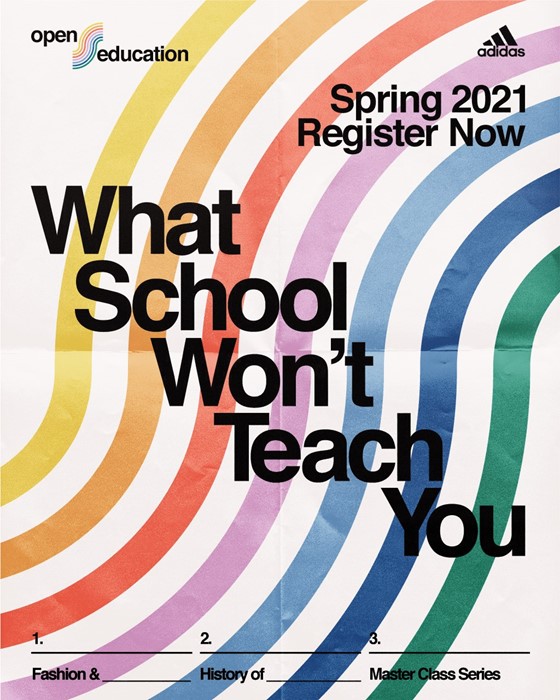 The Slow Factory Foundation has announced their second free semester of Open Edu. An equity-centered education program that enrolled 6,500 students internationally. Following a successful first remote-only Fall 2020 semester, enrollment began on January 29, with the Spring 2021 semester set to begin February 12.
The spring semester is expanding on topics in agriculture, design, supply chain, culture, anti-colonial and anti-racist studies. Slow Factory is exploring biology and spirituality within their curriculum. Open Edu further consumes students in the cognitive processes of sustainability and circular practices, free of charge for all.
The founder of Slow Factory Celine Semaan says, "we have a much larger framework this semester, three large chapters and a master class where we invite our students/participants to explore philosophical theories around system design, career development, media ethics, and more."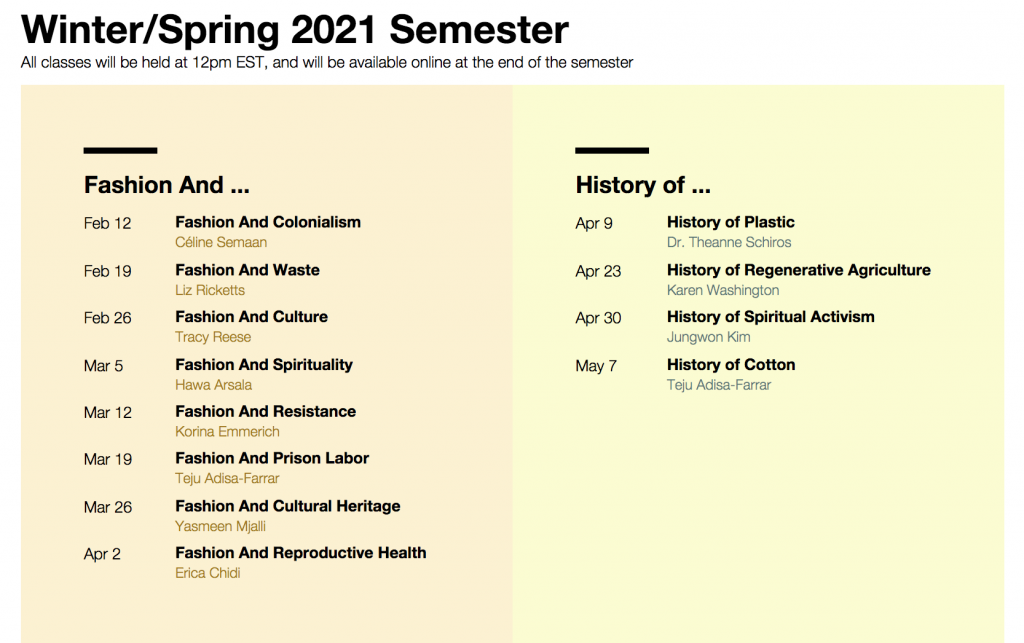 Education is the foundation of Open Edu, and the open learning environment allows for Black, Brown, Indigenous, and people of color to share ideas and form new ways of thinking.
Under white supremacy and colonialism, education is compromising for scholars. A limited worldview that often favors the hegemony has to be learned and unlearned for expansion into sustainable and ethical practices. Semaan says, "what we are taught at school isn't expansive information including cultures and important perspectives from the global majority or what we can call BIPOC communities."
Slow Factory provides a curriculum essential to address climate justice and human rights in the fashion industry and aims to shift operative thinking in other industries. Semaan realized the program is needed more than she could imagine. She learned how savvy, dynamic, and curious the students were from the first semester. Students engage with one another and the institution enough to inspire the outreach for 2021.
Semaan recalls, "We also learned that what we are building through these classes is empowering people in how they approach their jobs, how some of our classes have provided them a creative confidence to address issues internally or to start something on their own."
With the help of partner Adidas, Slow Factory can pay teachers above-market. This compensation allows the facilitators to focus their schedules on the research and development of their assigned classes.
The partnership with Adidas also facilitates the platform's close captioning, digital library of the classes.
Semaan and Slow Factory hope to expand from digital to in-person classes, particularly with their workshop series. Open Edu will also be authoring textbooks, aiming to launch later this year.
To further the innovation of sustainable fashion Slow Factory and partner Waste Management are launching a Design Challenge this year to award the students interested in exploring regenerative design solutions that address social and systemic change. Slow Factory and Open Edu are available for any learner at any level hosting a diverse student body with an age range of 14 years old to 60+ years.
Ayesha Martin, Director, Global Purpose at Adidas shares their sentiment stating, "we're inspired by Slow Factory's mission and are excited to continue to support the Open Edu program. Creating access and equipping the next generation of Creators with skills, perspectives, and knowledge is key to unlocking long-term sustained change."
Free enrollment here: foundation/open-education
Source : Forbes