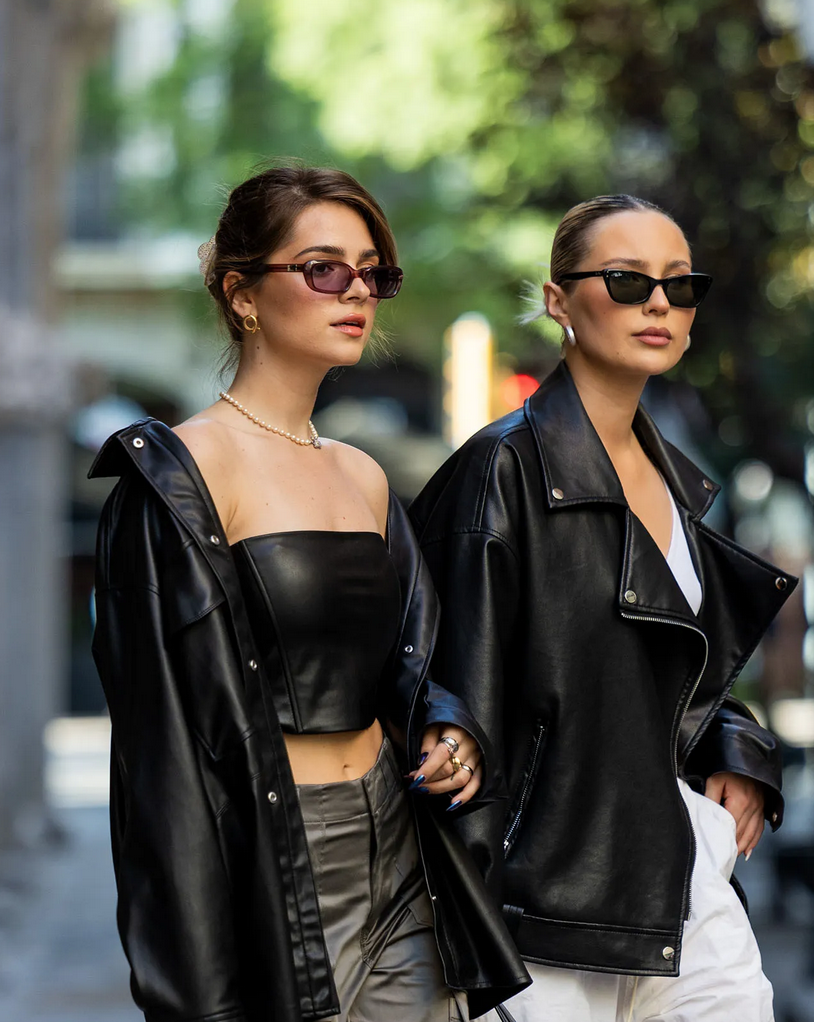 Paris-based luxury resale platform Vestiaire Collective said Tuesday it would ban fast fashion brands from being bought, sold or listed on the platform. The move, presented as a sustainability play to crack down on waste, raises questions on how circular business models should handle pervasive fast fashion.
As part of the announcement, Vestiaire Collective is laying out a three-year plan to establish criteria for fast fashion brands that will determine product quality, working conditions and carbon footprint requirements with the help of an external agency. Any brands that don't meet the requirements once in place will be banned from the site, and the platform has already purged ultra-fast fashion brands such as Boohoo, Pretty Little Thing, Asos and Shein it currently lists, which account for around 5 per cent of inventory. Other fast fashion retailers, such as H&M and Zara, are not yet banned and will be considered as requirements are set.
The initial ban is just one part of the brand's strategy, says Vestiaire Collective's head of sustainability Dounia Wone, and it's an important marketing statement to try to turn Vestiaire's community off fast fashion consumption, the way it converted them to resale in the first place.
"We know it's a polarising decision, to say the least," says Vestiaire Collective co-founder and President Fanny Moizant, adding that both she and Wone heard criticism that this stops its community from extending the life of fast fashion via resale. Seventy per cent of Vestiaire employees "from all different backgrounds" backed the ban, she notes.
Vestiaire said it would work to make sure that the ban doesn't pass the responsibility of waste management onto Kantamanto, Ghana, the largest secondhand market in Africa. That means finding solutions for fast fashion items such as "wearing, repairing, recycling, upcycling, and constructive donation strategies", according to the company's announcement. Secondhand fashion that is not resold is often donated to African countries, and the volume of these imports is mounting to unmanageable levels that defy circularity. Vestiaire Collective says it works in partnership with the nonprofit Or Foundation to raise awareness of fashion waste and lobby for change.
Together, the two organisations will meet with French charities, politicians and other organisations to advocate around extended producer responsibility, which places more onus on brands to pay for the processing of waste from their products. They will also educate customers who own fast fashion on how to extend its life without listing it on the platform, including repair services, upcycling possibilities or charities that will actually behave responsibly with the clothes in each of Vestiaire's markets, says Moizant.
Whether resale platforms have a responsibility to curb fast fashion consumption is a divisive question. Depop's head of sustainability Justine Porter says banning fast fashion would be "counterproductive and go against our mission as a credible alternative" to buying new, affordable and trend-driven clothes. Resale platform Vinted is aware of fast fashion's links to overproduction, says a company spokesperson, but excluding it would not prevent people from buying it. As of now, fast fashion brands are available on other sites such as Thredup. At the time of writing, luxury resale site The RealReal doesn't have fast fashion stock.
At the same time, fast fashion companies have begun to participate in resale directly. Pretty Little Thing, Shein and Zara have all launched their own resale platforms since the summer, promoting sustainable habits and circularity to customers. But experts say that without the retailers reducing production voluming, the platforms can't be considered sustainable. Thrifting and resale has also taken off considerably, and the rate at which customers are buying new items and flipping them is aligning resale itself closer to fast fashion rather than as a sustainable alternative.
Vestiaire Collective is considered a luxury platform, with brands such as The Row, Balenciaga and Prada among the top promoted on the site and fast fashion making up a small slice of inventory. But experts point out that running an audit of product quality, working conditions and carbon footprint could end up affecting brands that aren't considered fast fashion. Vestiaire Collective says that any brand, not just those considered fast fashion, would be banned if they don't meet the criteria.
"Vestiaire isn't somewhere where people go to shop Shein," says Venetia La Manna, a fair fashion campaigner that was one of the voices in Vestiaire's Collective for Change project, connecting sustainability experts with its customers on social media. "It's where you go to shop for more expensive brands, luxury brands, designer pieces and vintage pieces — that's what they're known for," she says. But she notes that luxury brands have also been accused of not paying garment workers and other violations. "I kind of wish that we were talking more about exploitative fashion as well as fast fashion. I worry that we're using fast fashion as a scapegoat to distract from the rest of the industry's ill practices."
Grappling with fast fashion resale
Now that some fast fashion companies have resale offerings, customers may turn to these platforms if they can't resell goods elsewhere, says Brett Staniland, a sustainable fashion creator who has worked with Vestiaire on past campaigns.
Read more on Vogue Business