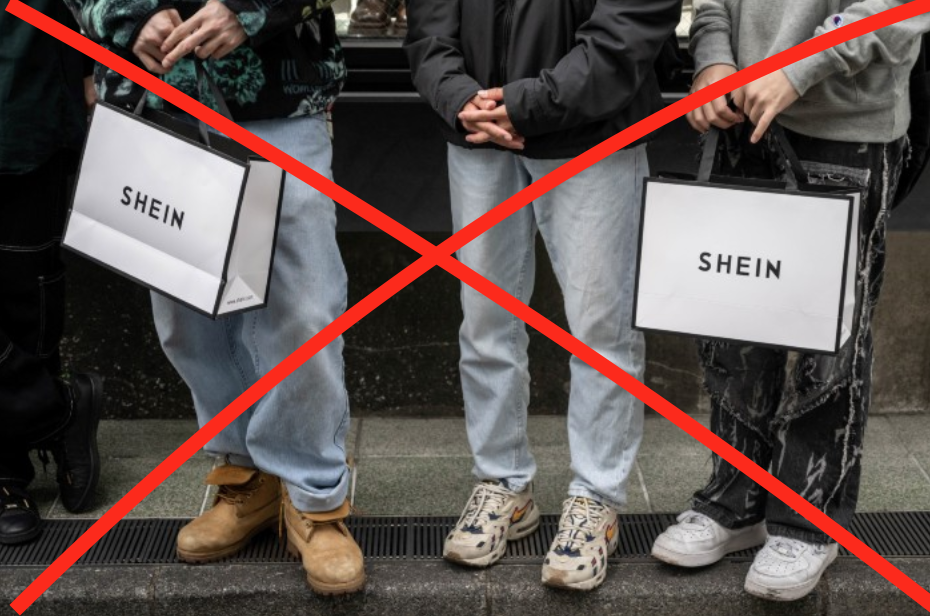 After Paris, Toulouse and Montpellier, it is in Lyon that the Chinese giant Shein has decided to set up shop. For three days, from 11 to 14 March, young Lyonnais will rush to this ephemeral shop to buy dresses for 8.99 euros and T-shirts for 4.99 euros. Ultra-low prices that are a hit with 13-18 year olds. "With these prices, young people can redo their wardrobe four times a year with their pocket money alone," Marie Nugyen, co-founder of We Dress Fair, a marketplace of responsible clothing brands, told Novethic.
The reason the sustainable fashion specialist is so concerned about Shein's arrival in city centres is that its social and environmental impact has been repeatedly pointed out. In just a few years, Shein has far outstripped its competitors H&M and Inditex (parent company of Zara), the symbols of fast fashion. Even e-commerce sites Asos and BooHoo, pioneers of ultra-fast fashion, have been left behind. Tech expert Matthew Brennan says that Shein has developed a new segment of the textile industry: "real-fast fashion". It can create new collections with very few references in a matter of moments, reducing the time from design to production from three weeks to three days.
"We have to stop this infernal machine".
But behind this well-oiled machine, NGOs are constantly publishing investigations into unsavoury practices. In October 2021, the NGO Public Eye revealed the disastrous conditions of the factories in which Shein clothes were made: infernal pace, underpaid workers, boarded-up windows, no emergency exits. Last December, Greenpeace accused Shein of selling clothes containing dangerous chemical substances, in violation of European regulations. The NGO revealed the presence of phthalate on a pair of boots at a level 685 times higher than the regulation.
"It's normal for there to be competition, but this is unfair competition," said Yohann Petiot, director general of the Trade Alliance. "We have to stop this infernal machine! Shein is now the third most visited clothing website in France behind Vinted and Veepee. It continues to increase its domination with no regard for social rules or consumer protection," he told Novethic. While traditional French retailers such as San Marina, André, Pimkie, Camaïeu and Go Sport are being slaughtered, with their shops closing down, Shein's physical presence in city centres is having a hard time.
Read more on Novethic