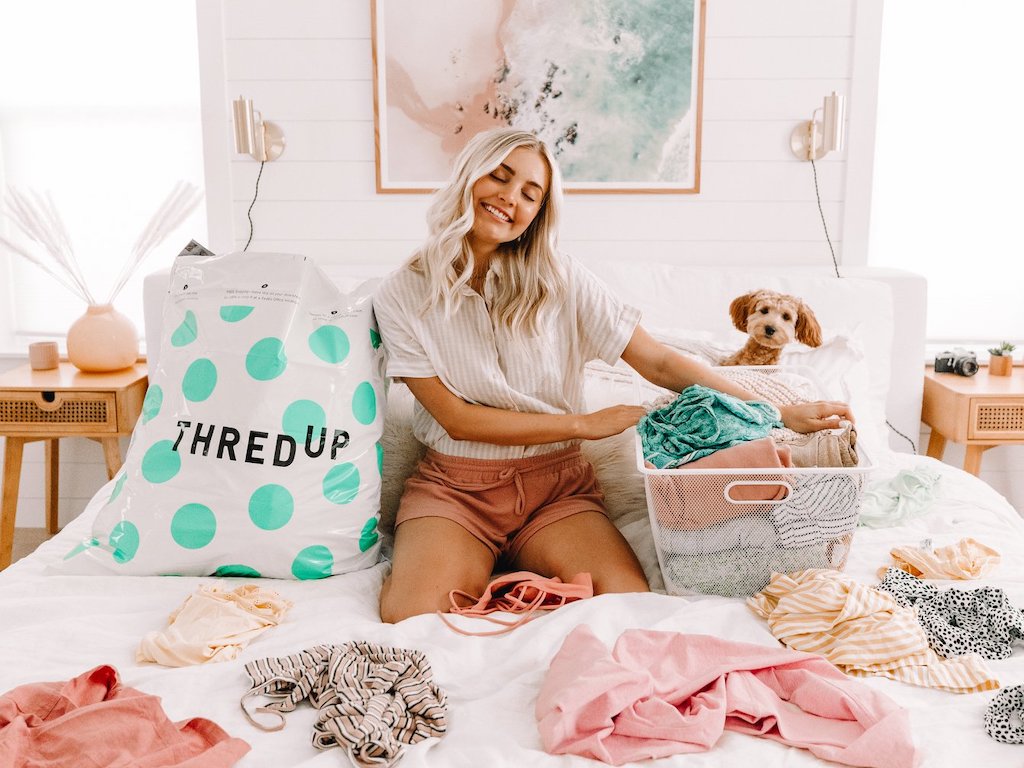 For the 19 million French users claimed by Vinted, selling on this Lithuanian platform clothes they no longer want aims above all at saving money, especially in a context of loss of purchasing power. But the opportunity to give "a second life" to one's clothes, praised by the company, also resonates with consumers.
According to a study by the Kantar Institute, 46% of people who bought second-hand clothes in 2020 also did so "out of concern for the environment, to limit waste". […]
Le Bon coin, Videdressing, Vinted, Vestiaire collective … there are dozens of platforms to resell clothing online, but Vinted alone captured 70% of purchases in 2020, according to Kantar.
A "bulimia of purchase"
"Second-hand sites push a bulimia of purchase. For the same price as a new garment, you can buy three or four, "criticizes Dominique Roux, researcher at the University of Reims, specializing in alternative consumption patterns. In 2019, fashion buyers who consumed second hand in addition to new tended to buy more than those who bought exclusively new, Kantar points out, with seven more acts of purchase per year on average.
"If second-hand purchases replace a new purchase, we gain (the environmental impact) of the first life of the garment," explains Maud Herbert, co-founder of the Tex & Care chair at IAE Lille. However, this model is not ecologically sustainable because for the researcher, "it is an alternative form of overconsumption. According to Elodie Juge, a doctorate in management science at the University of Lille, the operating model of some platforms, such as Vinted, is at issue. "There is an acceleration: for the platform to be alive, it must be fed often, there must be rotation" in the products, she explains. "Those who make the platforms turn are the fashionistas, who order on Zara, H&M, Shein, wear their dresses twice and resell them." For Elodie Juge, these second-hand sales platforms meet the need "to always be in fashion."
➔ Read the full article (in French) on L'Info Durable