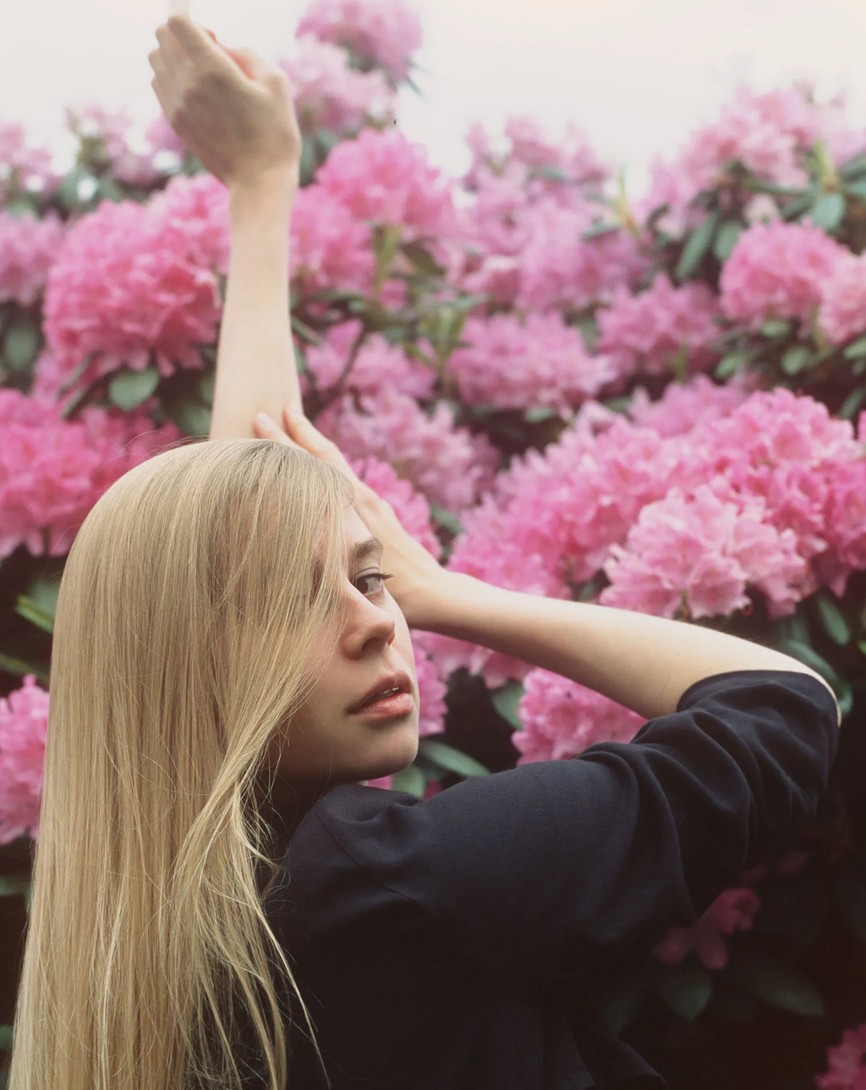 LVMH, Kering, L'Occitane and H&M Group are among the 17 global companies piloting the first science-based targets for nature, which aim to guide corporate efforts around nature conservation and restoration. It could be a watershed moment for fashion's relationship with nature, and for brands with ambitious sustainability goals.
The new targets are being released today by the Science Based Targets Network (SBTN), a group of over 45 organisations that is seeking to build on the momentum of the Science Based Targets initiative (SBTi), which aims to define and promote best practice in emissions reductions and net-zero targets in line with climate science. Over 2,000 companies have now set science-based targets committing them to specific emissions reductions; the aim of the new targets is to increase the sense of urgency around biodiversity conservation and nature-based climate solutions.
Scientists are increasingly clear that the world cannot limit global warming to 1.5°C — a target that is already looking less and less feasible — without halting and reversing nature loss, in part because nature is thought to absorb about half of global carbon emissions annually. Economists, including at the World Economic Forum, say that over half the world's GDP depends directly and heavily on biodiversity, which means that companies are putting their own businesses at risk if they don't start improving their relationship with nature now.
"This is an opportunity to move nature into the boardroom," says Erin Billman, SBTN executive director.
Setting biodiversity-related targets — or even just a framework for how to set them — is a monumental task. Not only do companies know even less about their impacts on nature than they do about the emissions they generate, there's also a lot more context switching: while a tonne of carbon in the US is the same as it is in Malaysia or France or Ghana, biodiversity encompasses oceans and freshwater, arid soils and tropical rainforests — and the globe-spanning nature of the fashion industry's operations means it has impacts on virtually all of them. Ecosystems are also very place-based, and farming practices that may be best for soil health in one region of the world will not necessarily fit in another region.
The science shows global biodiversity is plummeting, and that industries including fashion have a lot to do with it. It's also clear they have a significant opportunity to course correct. That's where the SBTN is trying to step in.
What's being released this week is an early iteration of the guidance. It enables companies to start the target-setting process in the areas of land and freshwater by first assessing and prioritising their areas of impact and opportunities for improvement (impacts on oceans and other areas will be added over time). Companies will use the resulting information to prepare to set specific targets that the SBTN can then validate, which it expects to be able to do in early 2024.
With a number of major pieces still being fleshed out and finalised, the guidance available today is far from complete; the goal is to jump-start as much action as possible, as quickly as possible, says SBTN's Billman. "Our intention is that companies are not waiting — because the scale and urgency of [the problem] necessitates action now."
The pilot programme is meant to verify the process itself. The participating companies will assess and prioritise "where in their upstream and direct operations they have significant impacts on nature", says Billman. This will be a trial of the SBTN's first two steps and help to identify any hidden roadblocks or gaps in the process. "Most importantly, they will use our step three target-setting methods to set, and have validated, the first science-based targets for nature."
For L'Occitane Group, the pilot will help it to define a new set of measurable, scientifically robust and time-bound objectives in the areas of land use and freshwater. Participating in the pilot, says chief sustainability officer Adrien Geiger, will help the company "understand how to make business compatible with planet boundaries". Kering and LVMH both say this is a natural next move for the work they've been doing on biodiversity and nature conservation — and that the targets will advance their efforts by filling in any gaps they haven't identified on their own yet, as well as by accelerating efforts across the industry."
"This pilot will make it possible to report to SBTN the difficulties in setting [nature] objectives and will initiate a dialogue that will make it possible to resolve them," says LVMH group environmental development director Hélène Valade.
Starting points
The guidance spells out specific requirements in each area of focus — and, importantly, includes parameters for engaging local communities and other stakeholders, "to help companies effectively collaborate with those who may be significantly affected on the ground when setting and implementing targets", according to the SBTN. "The guidance focuses on traditionally under-represented groups such as Indigenous people and local communities and is the first step in ensuring a just implementation of the targets."
In freshwater, companies will need to target an absolute reduction in the quantity of freshwater used, and an absolute reduction in nitrogen and phosphorus pollution. The latter will have major implications for fashion's agricultural supply chain: fertiliser use and other common farming practices in industrial agriculture have led to the nutrient pollution — skyrocketing levels of nitrogen and phosphorus in particular — that is responsible for "dead zones" in coastal waters around the world.
Read more – Vogue Business