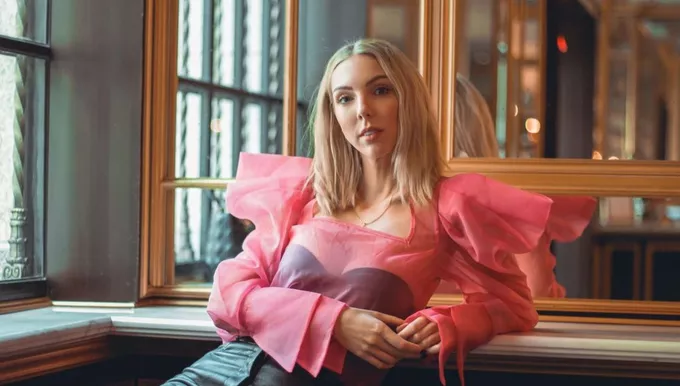 Her very first beauty tutorial, published on YouTube in 2011, was about a foundation from the famous makeup brand M.A.C. But over the years, Sandrea, a hairdresser by profession, has diversified her range of subjects. On her channel, she talks about fashion, lifestyle and shopping. Expatriated to the United States, the YouTube artist quickly met with success, especially around the unboxing sequences. Subscribers flocked as much as the clothes that accumulated in her closet. Until an "electroshock" due to several upheavals in her life. A year ago, Sandrea decided to say stop to fast fashion. In a YouTube video already viewed nearly 100,000 times, she reviews her withdrawal.
From now on, Sandrea intends to use her influence wisely. She is now alerting her community about disposable fashion, called "fast fashion", and its social and environmental abuses. Because despite their dubious and questionable practices, brands like Shein, Boohoo, Pretty Little Things or Zara continue to seduce the young generation as well as the influencers who order mountains of (very) cheap clothes. And this, even though the scientists of the Giec highlighted, in a report last April, the role that could be played by influencers in the ecological transition. Meeting and story of a transformation.
Madame Figaro – A year ago, you decided to stop fast fashion for good. What was the trigger?
Sandrea – I was already reducing my consumption since early 2019. At the time, what motivated me to stop fast fashion was mostly related to the quality of the clothes that I did not find "sustainable". The seams, the manufacturing… it just wasn't worth it. But it wasn't until August 2021 that I stopped for good. At that point, I have no considerations other than "how I present" and "how the garment falls on me." Through fashion, I claim access to a certain milieu. I tell myself that if I'm dressed in Boohoo it won't work if I'm invited to Fashion Week! And then, it's the health crisis. That's when everything changes.
How was the Covid crisis a determining factor in your awareness?
It was a big trigger. Until then, I was always travelling, I had no time to sit down and suddenly I found myself looking in the mirror. I see news that nature is taking back its rights, that dolphins have returned to an area for the first time in years… All this is part of an electroshock that helps me think about my own impact on the planet. I am reviewing my way of consuming, of creating content on YouTube and social networks. I then have the desire to transform my influence, to have a beneficial impact and, why not, to create a small trigger in my community. This whole period corresponds to a big questioning in my personal life as well: I separated from my American husband at that time.
➔ Read the full article (in French) on Madame Figaro